Frama is a multi-disciplinary design brand that creates lifestyle objects that inspire the senses and encourage mindful living.
With an emphasis on natural materials, simple geometries, and uncompromising quality, Frama's work connects the imaginative with the practical, resulting in a uniquely warm and honest aesthetic. All of FRAMA's work—from unique home fragrances to the complete architectural design of a restaurant interior— is directly informed by the convergence and interplay of four primary experiential influences: travel, nature, spaces, and stories. VANMOKUM imports and distributes Frama's gorgeous design in the Netherlands.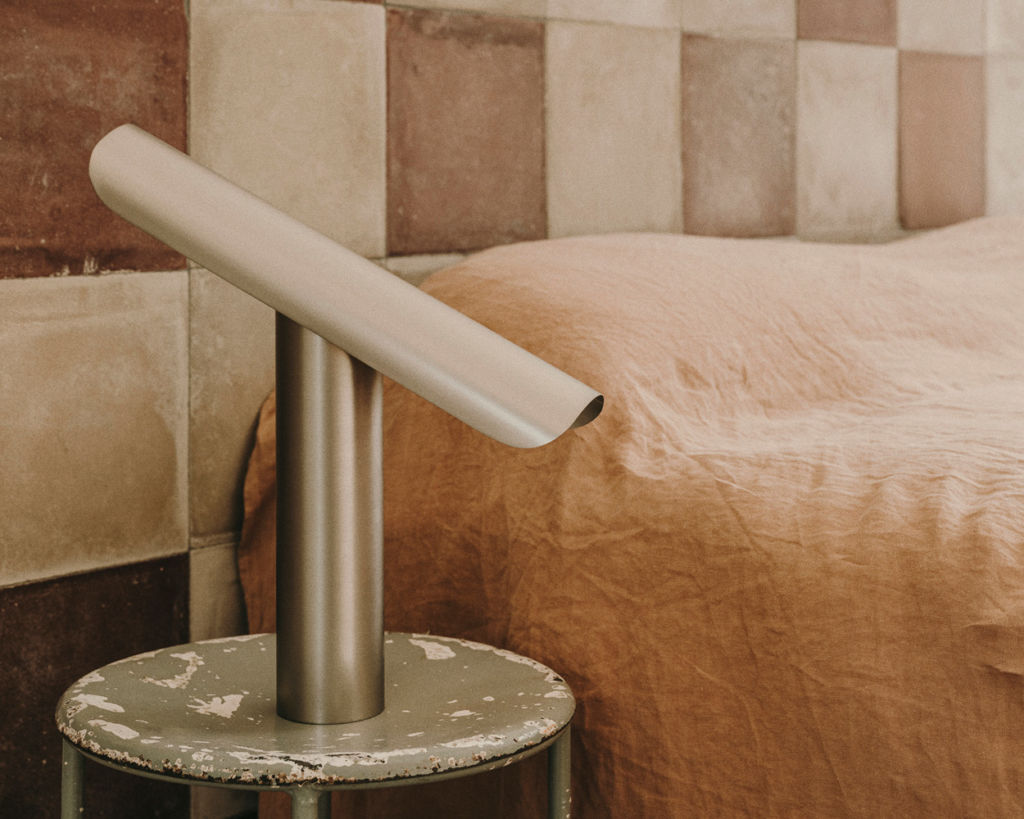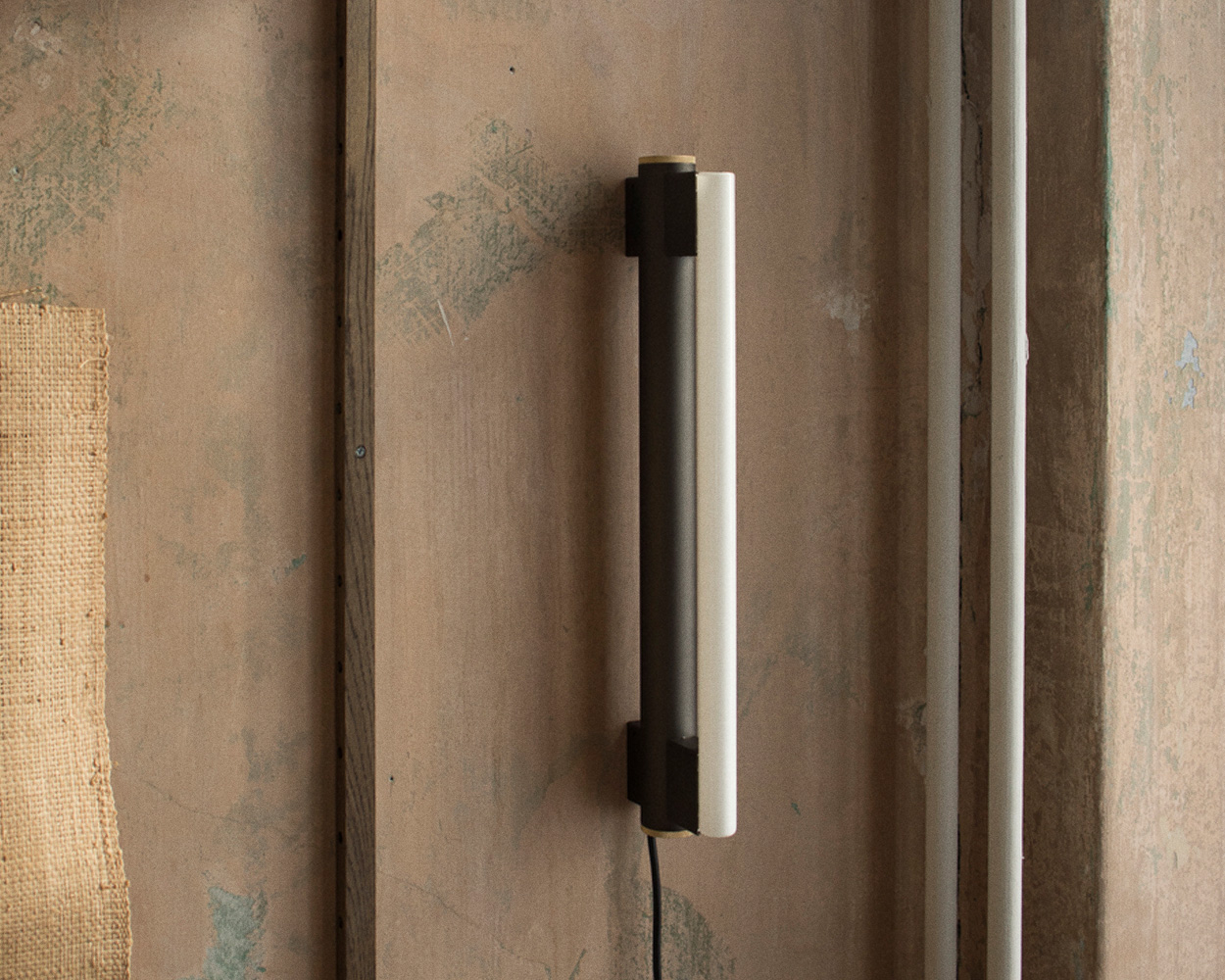 Wall lamps
FRAMA's Wall Lamp collection exists of the 90°and EIFFEL collection, both stylish and practical. The 90° collection focuses on using strong materials and holds space next to the lamp to store items on. The EIFFEL collection offers a selection of wall lamps that reflect the balance between construction and form made with simplicity in mind and the ability to control the light source, diffusing a warm, soft glow.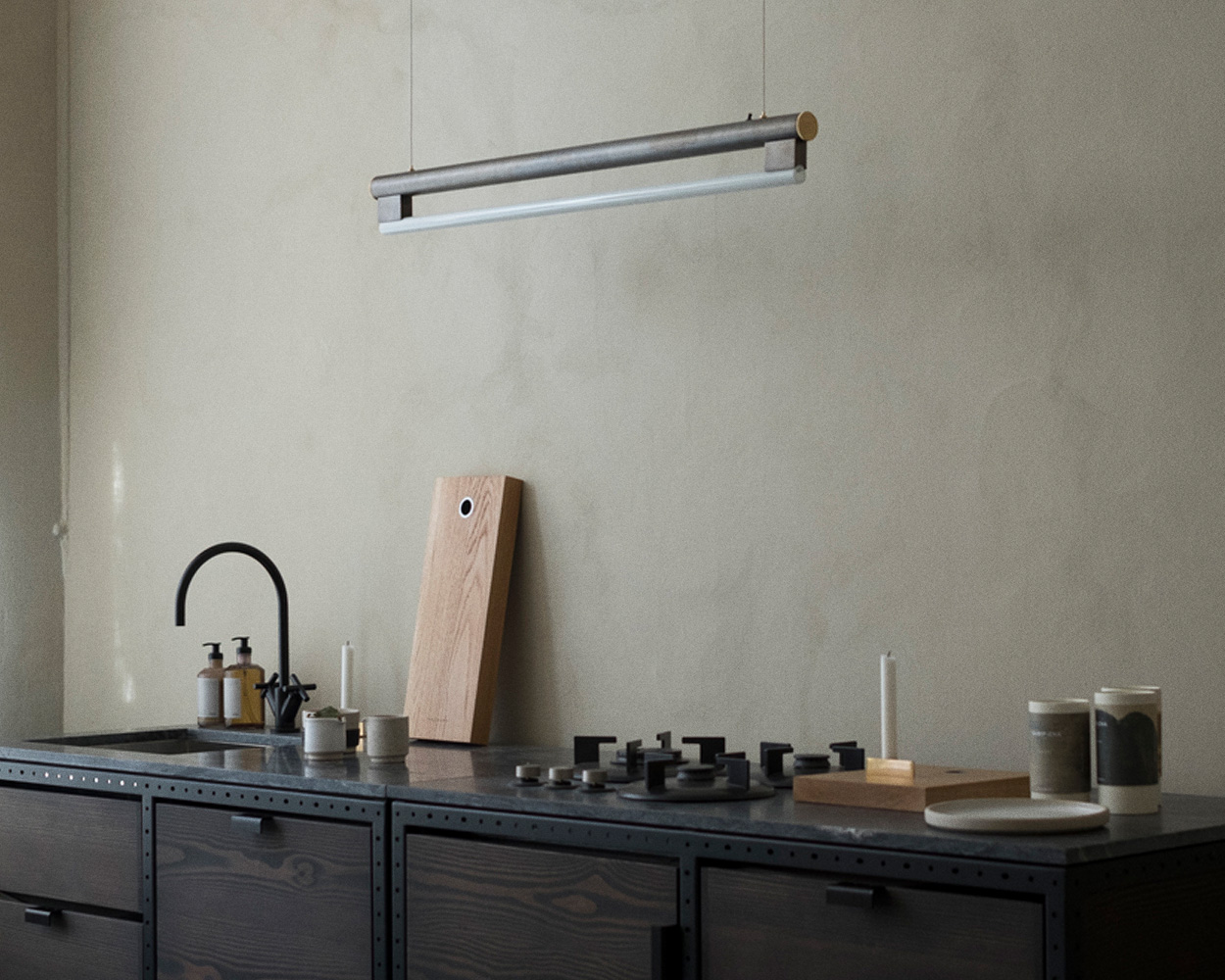 Pendant lamps
FRAMA's collection of pendant lights hold the ability to offer subtle light when placed above dining setups or kitchen counters while creating an inviting atmosphere. Illuminate your space with pendant lights in different shapes and sizes, as crowning for a room or in corners as a statement piece.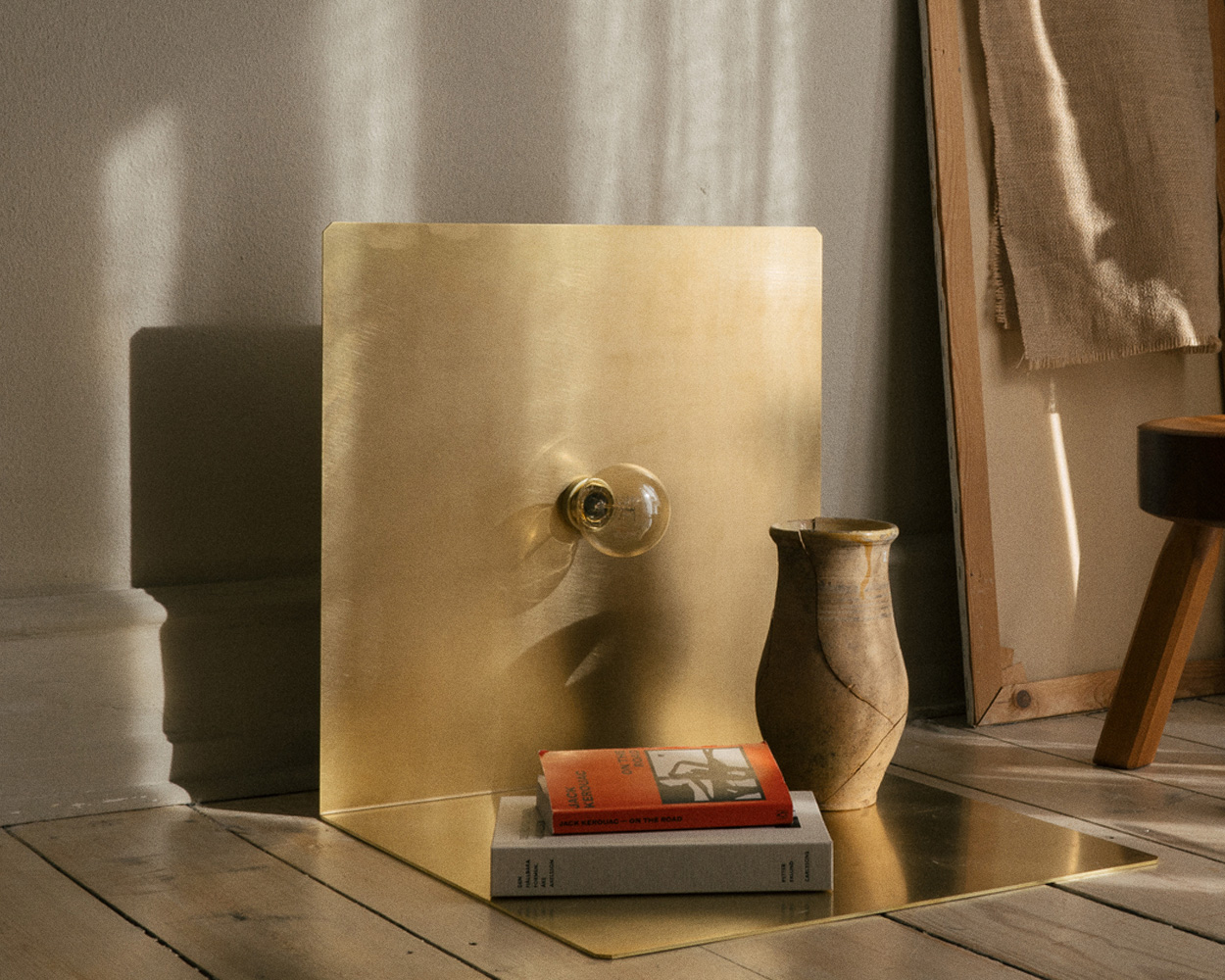 Floor lamps
From the bold 90°Floor Lamp to the Eiffel Lamps, FRAMA introduces Floor lamps that celebrate warmth and illumination even during darker days. Crafted with timeless materials that will naturally patina and improve with age, each product has been conceived as a functional art object.
Table lamps
FRAMA's table lamps are creative and practical. With the T-lamp we showcase our take on the archetypal desk lamp, with a simple mechanism allowing it to tilt and cast light from different angles. Although simplified to basic geometrical shapes, the lamp has a monumental appearance. FRAMA also provides a Clamp Lamp and a Library Lamp, both using a singular light bolb to ensure perfect illumination for smaller and focused areas.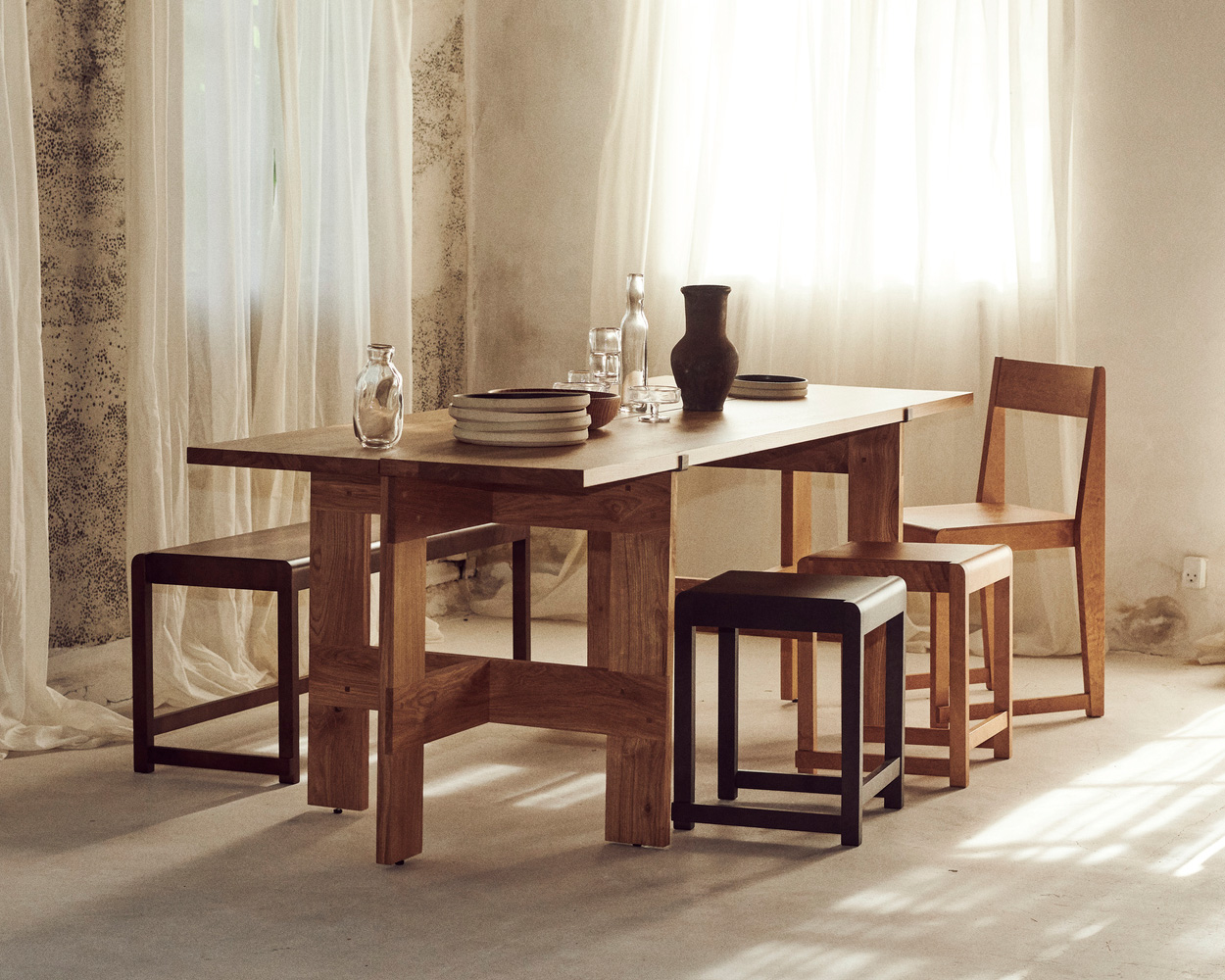 Seating
Good seating is extremely important and to make a practical yet stylish piece of seating furniture is a true art. Our seating collection is crafted each piece with high quality materials to ensure maximum comfort and stability. From traditional materials like wood to modern techniques involving aluminium.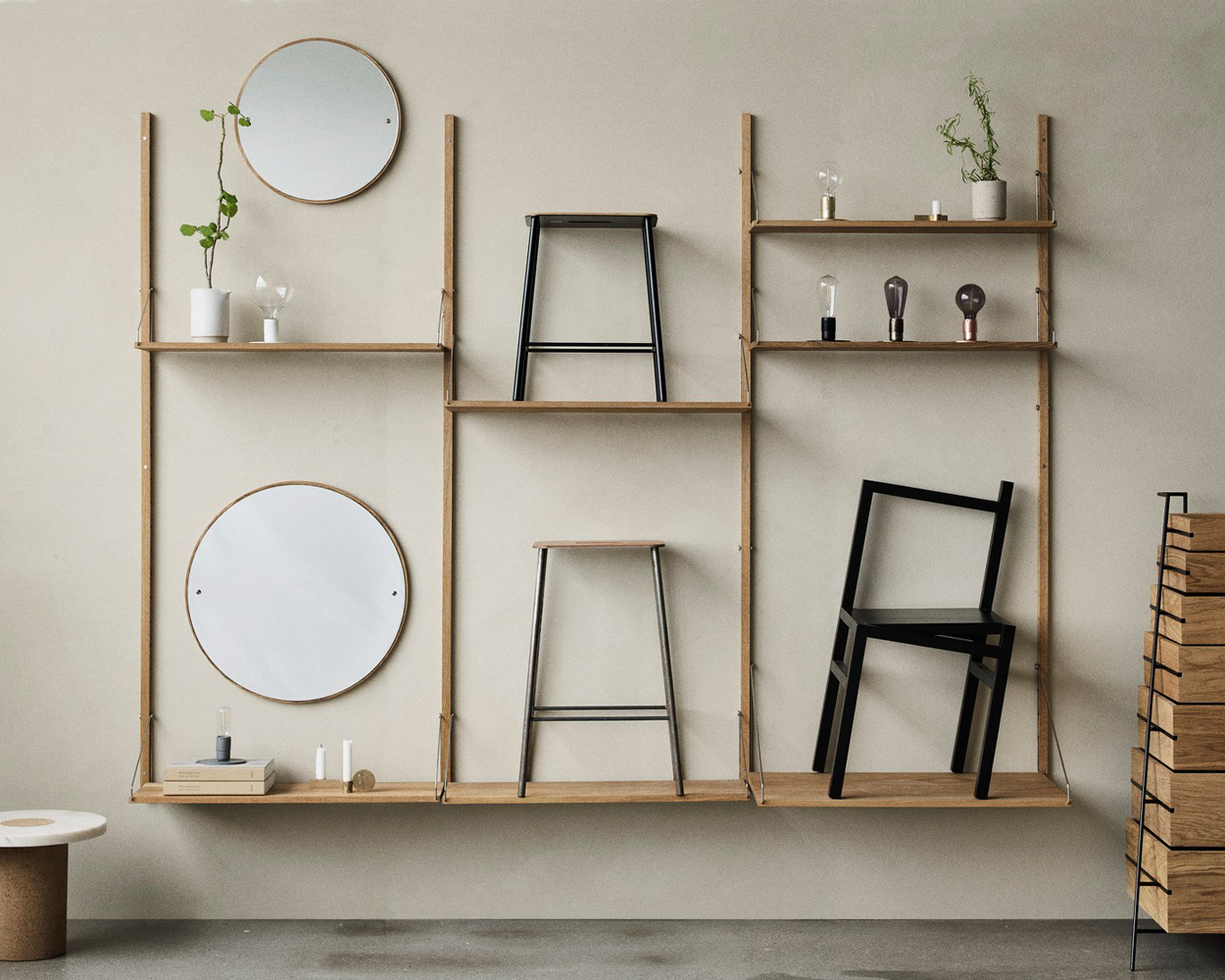 Shelving Storage
Wall shelves are a fantastic way to store and organise your cherished objects and belongings. The shelves are wall-mounted, perfect for clutter-free organizing, display, and storage. For a seamless result, all single shelves can be mounted on the wall as floating shelves.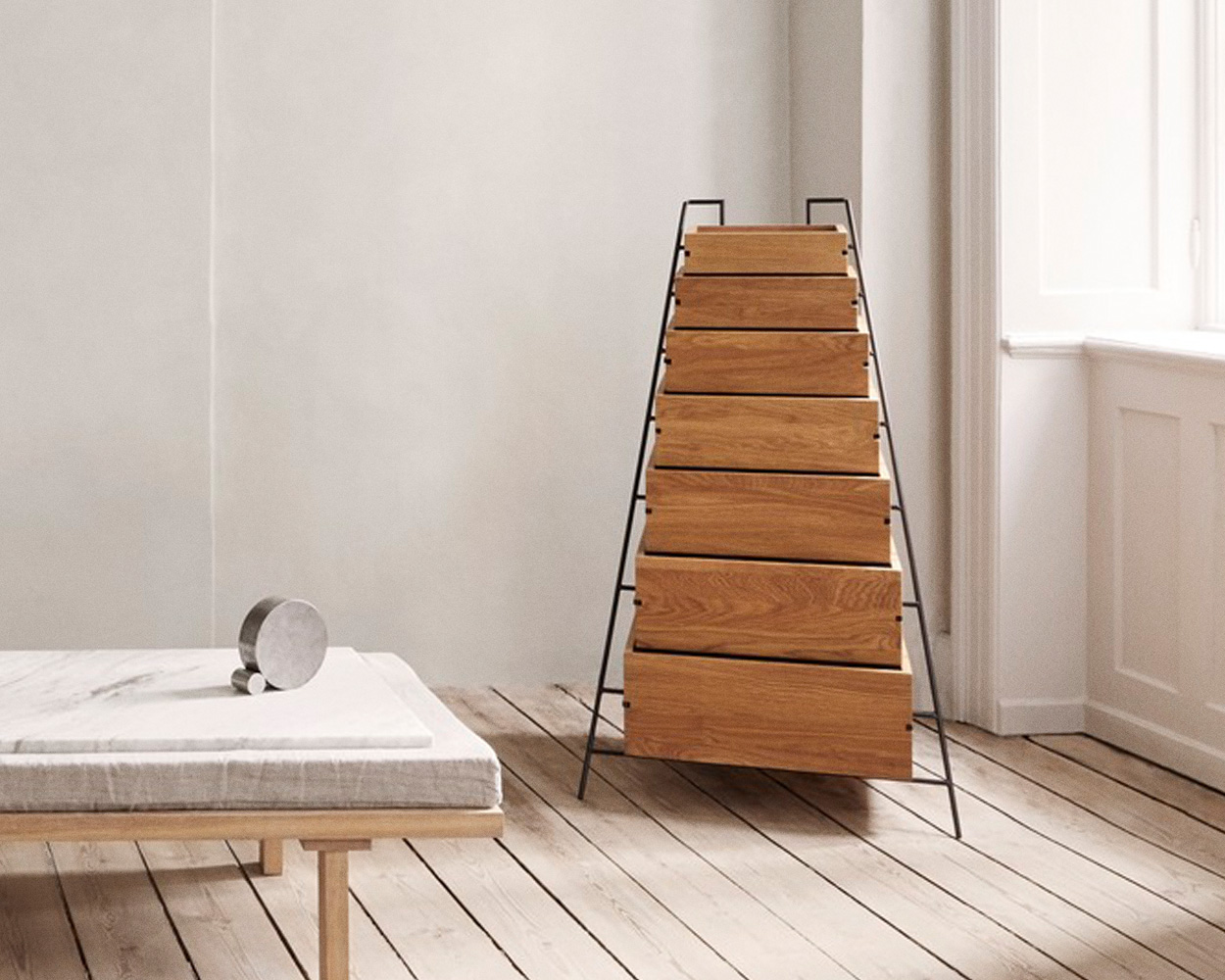 Storage
FRAMA's storage options are versatile and can be integrated into any space. FRAMA's offers a variety of wooden storage and aluminium furniture to meet your storage needs and keep your space clutter-free.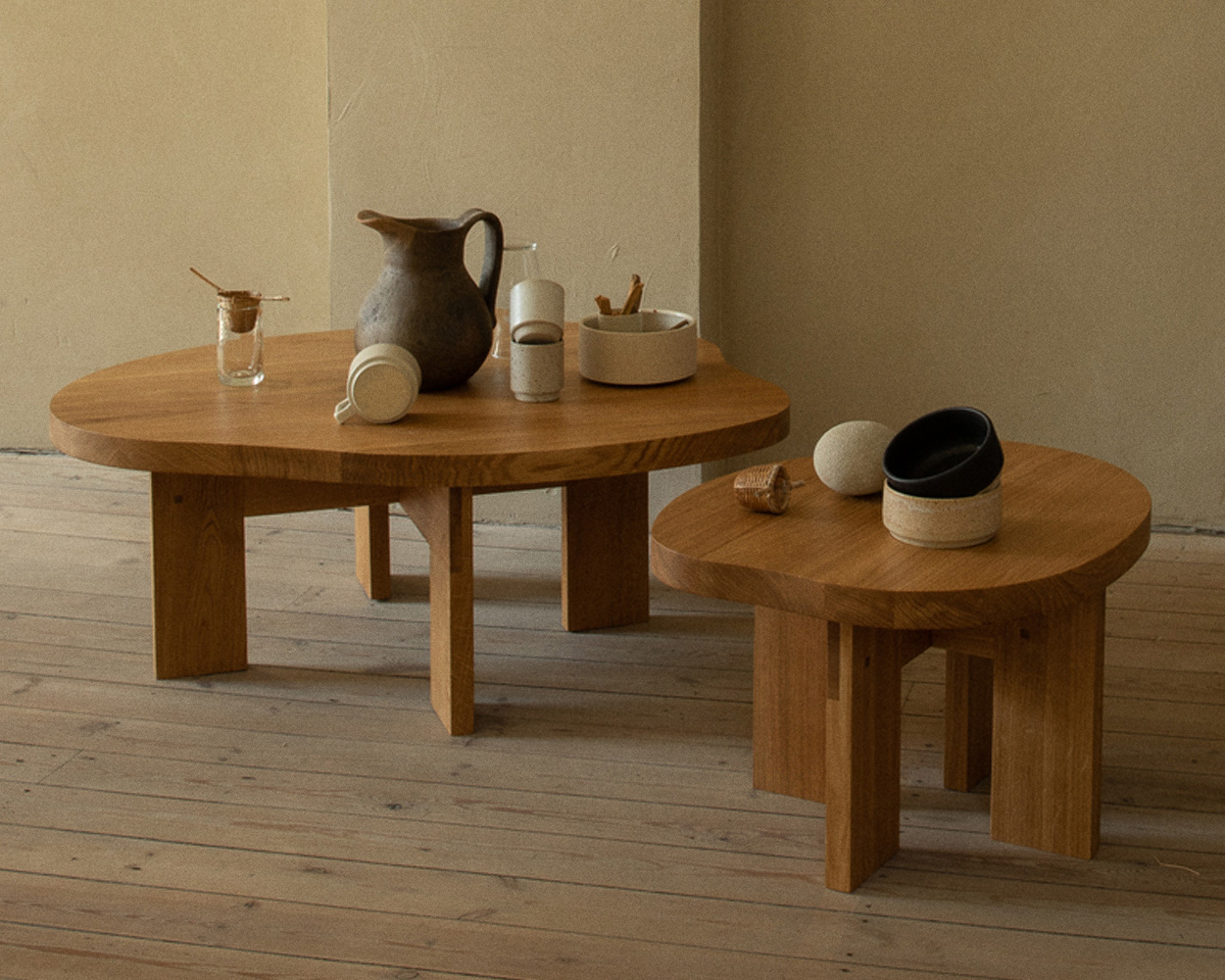 Tables
FRAMA offers a diverse selection of dining room and coffee tables designed for everyday use. Our tables are the result of meticulous attention design and material composition. FRAMA's table series features appealing pieces of furniture for every room and style. Moreover, proper care and maintenance will ensure that your FRAMA table will last a lifetime.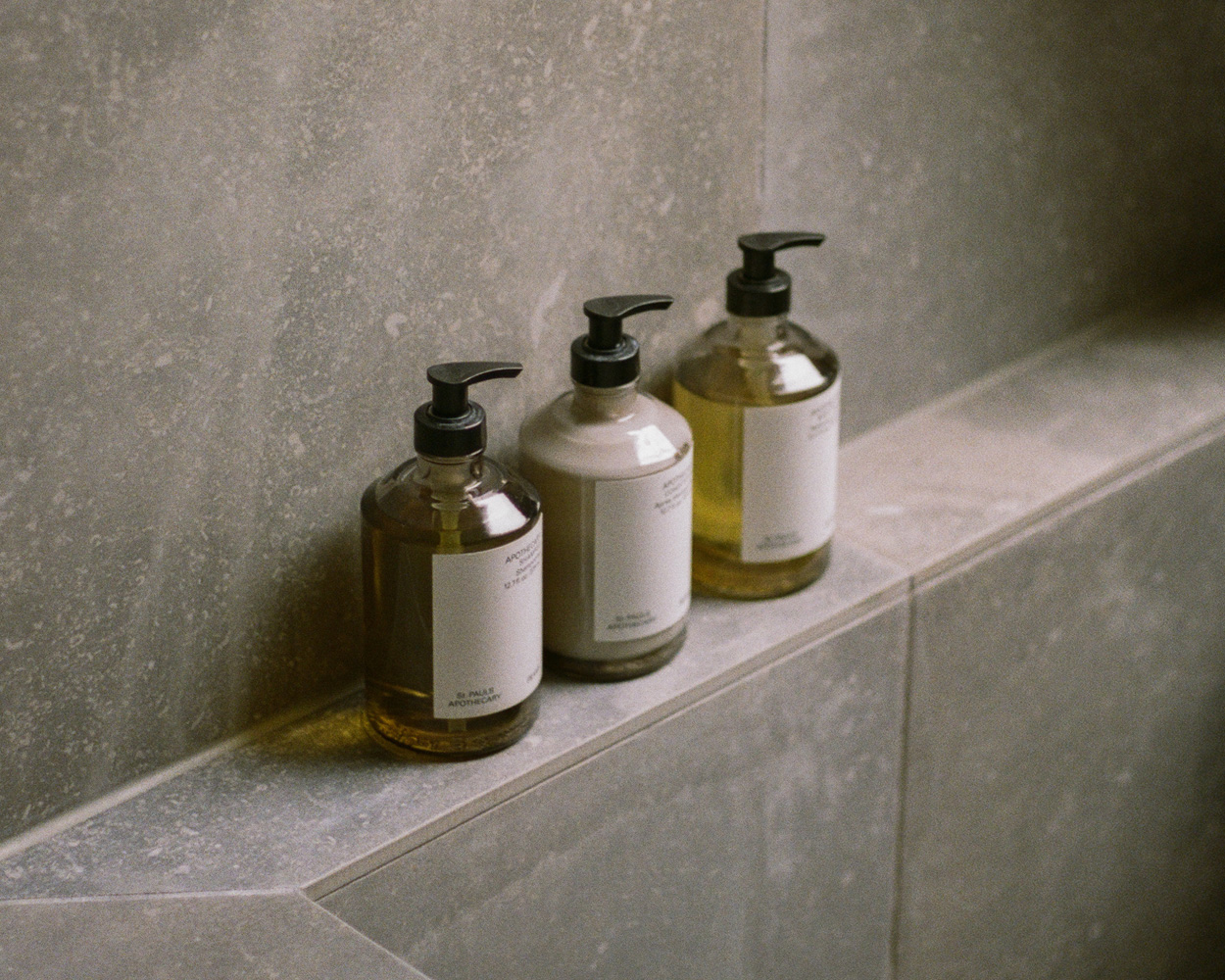 Home goods
Home Goods by FRAMA brings unique home accessories that can be used as thoughtful gifts or an addition to the home or office. FRAMA is constantly curating new and exciting pieces to elevate spaces by redesigning everyday objects ranging from candles to cutting boards, ceramics and kitchen towels.
Would you like to see the frama Collection featured in projects in hotels and restaurants around the world? Have a look at Our Projects