Murmurations
Murmurations are custom installations inspired by the breathtaking natural phenomenon of Flocking and the incredible sight of thousands of starlings flying together in unison. Flocking is considered an emergent behavior arising from simple rules that are followed by individuals without any central coordination.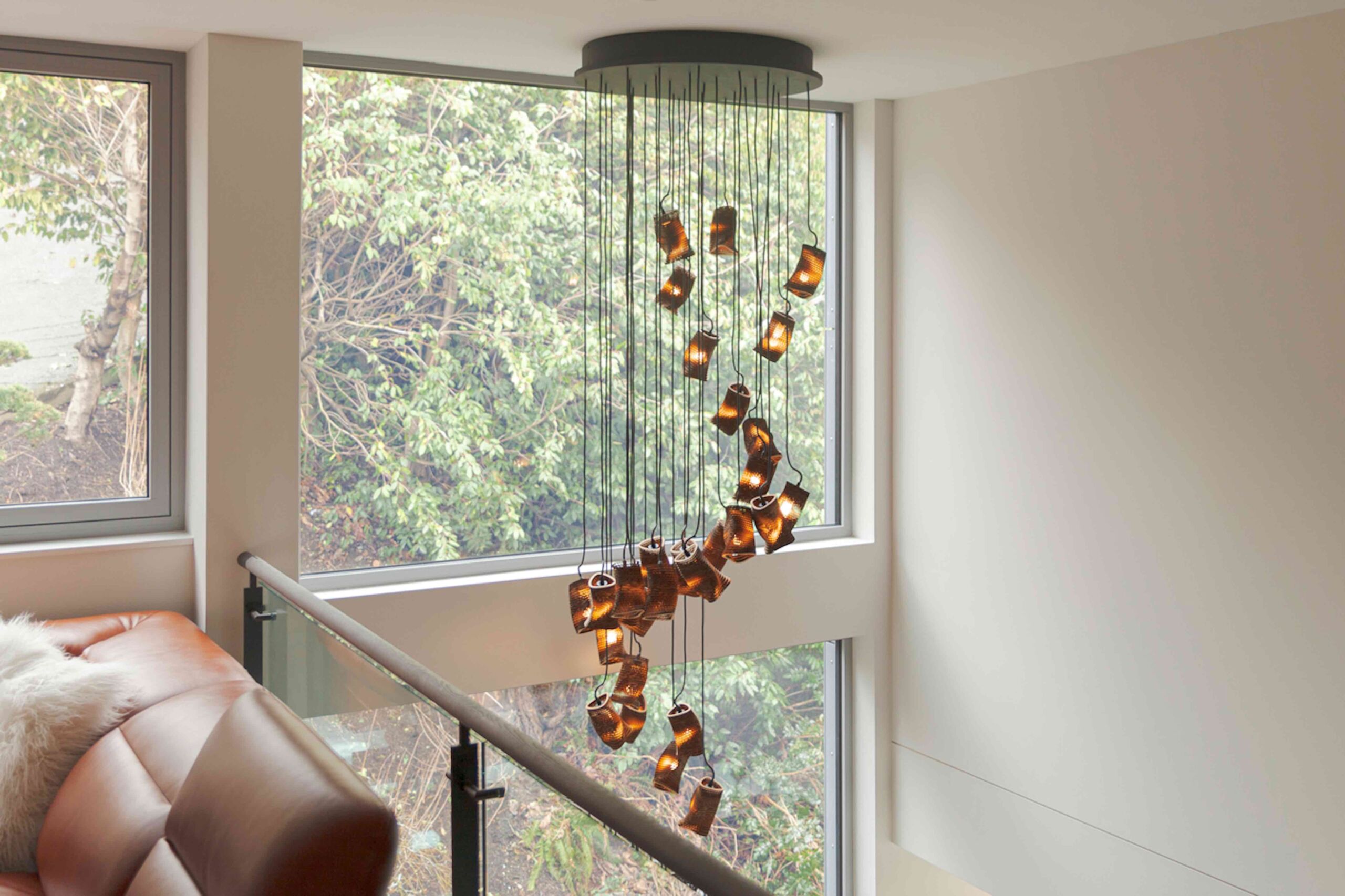 Graypants created their own simple design rules and they were able to create dynamic light installations comprising of a single layered cardboard pendant. A Murmurations fixture is a versatile and spectacular LED chandelier with endless customization possibilities, from just a few to hundreds of pendants, installations can be customized to fit your specifications and make a grand impression in any space.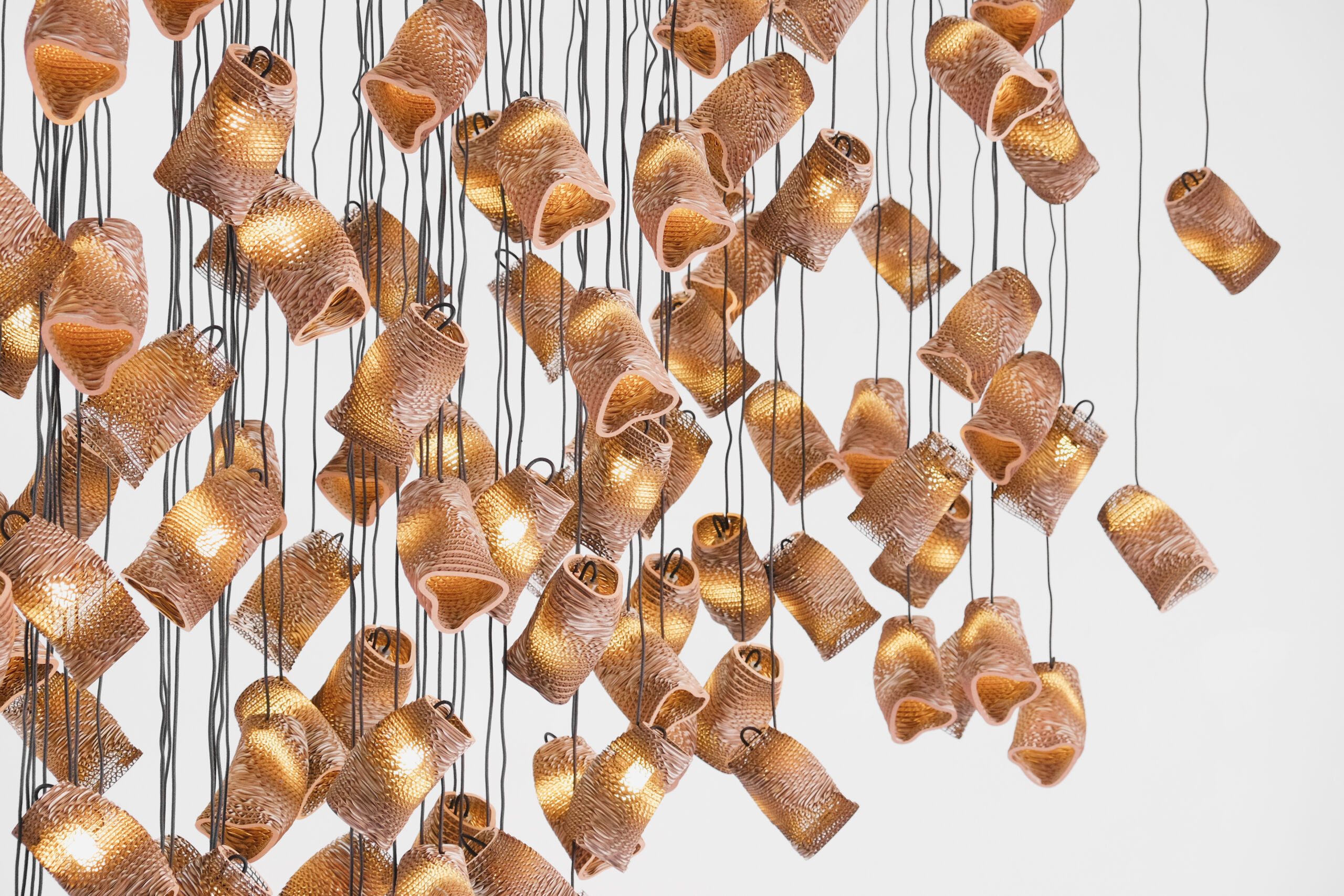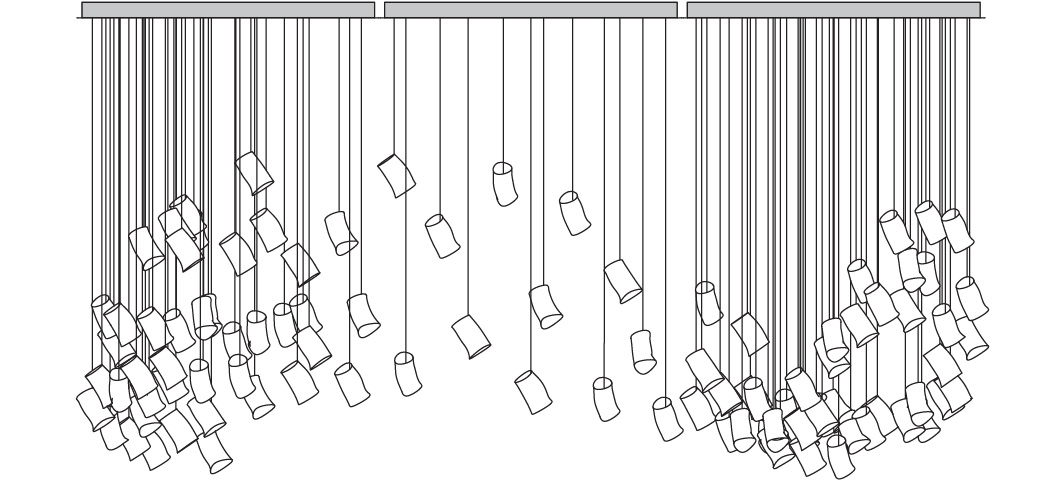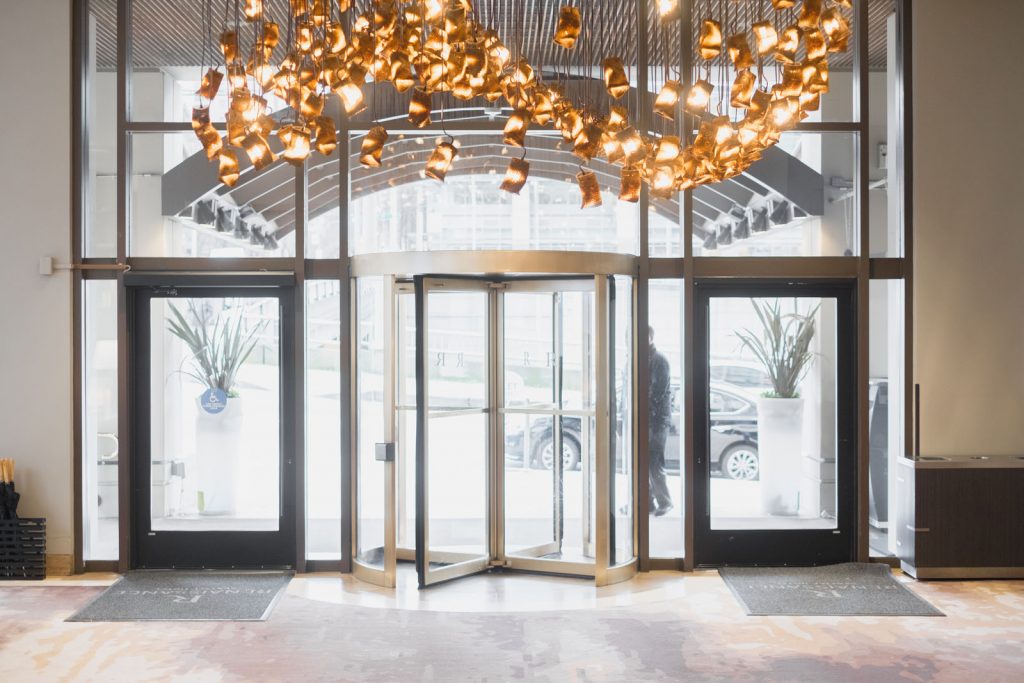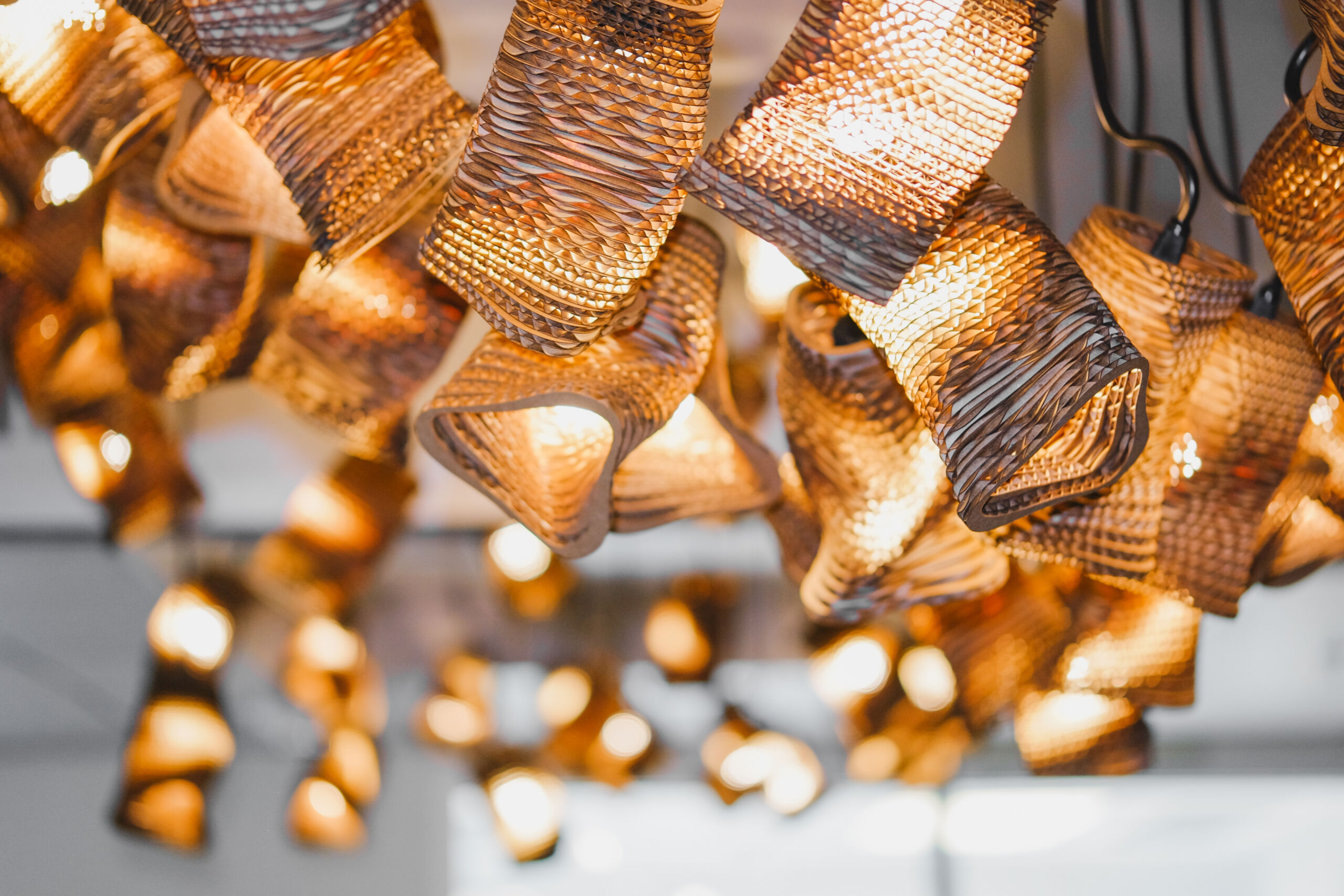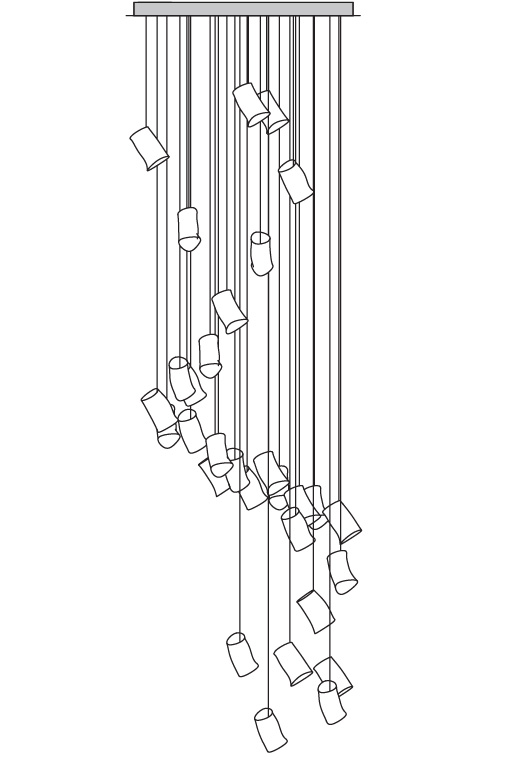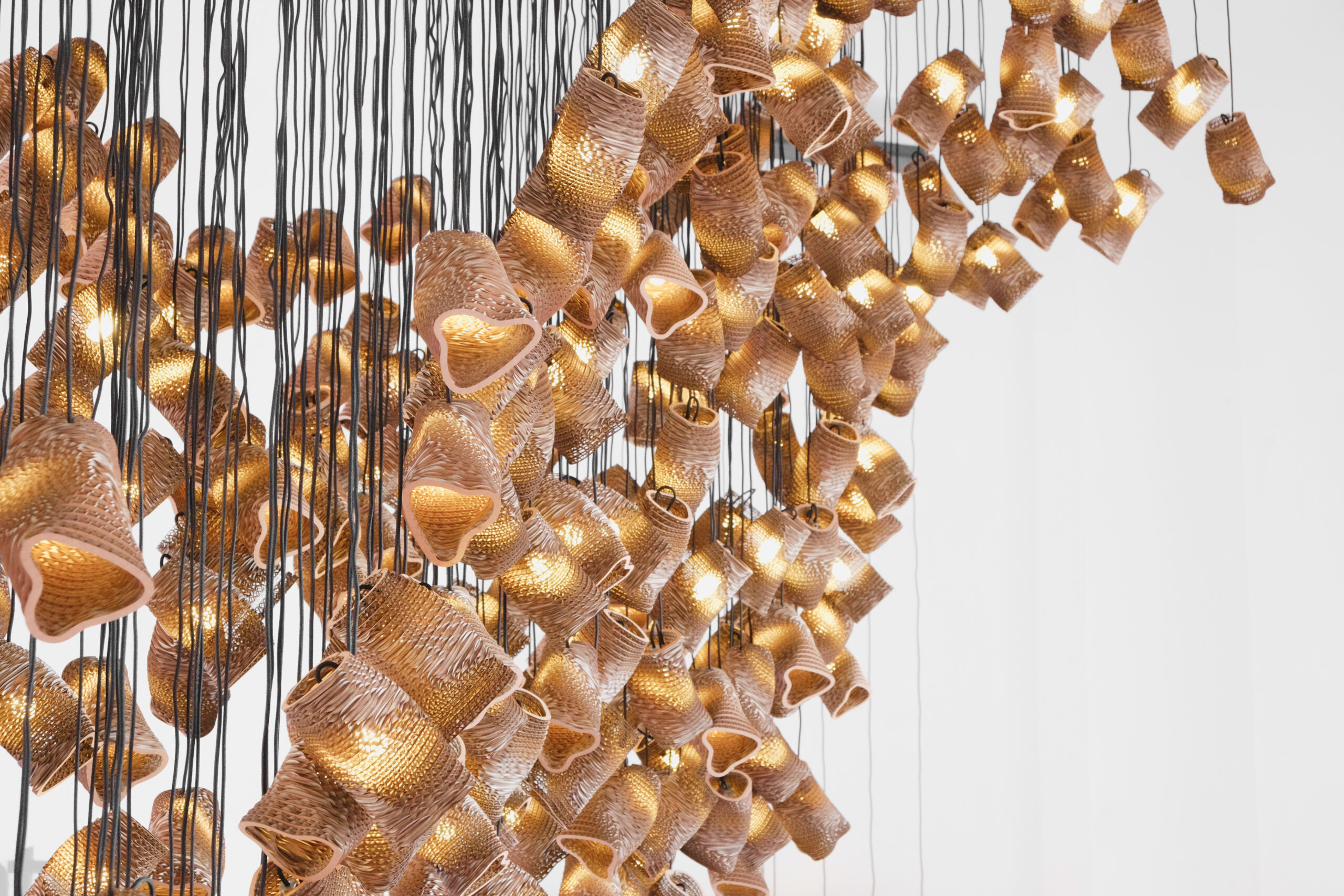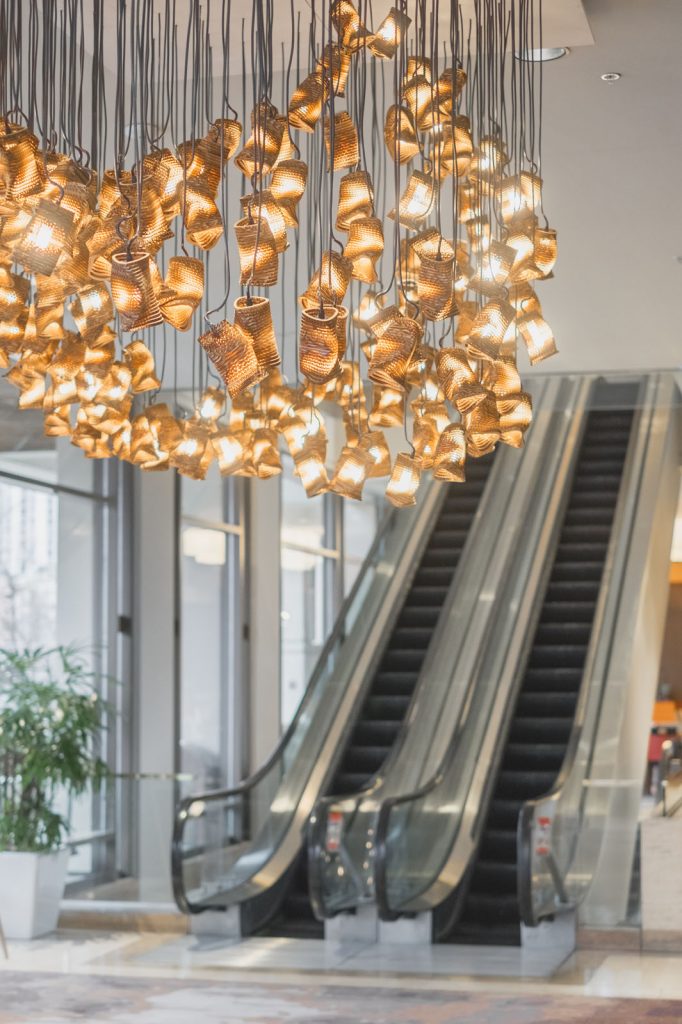 Murmurations are fixed shapes, but the relationship of each individual pendant within the group creates an experience of complex motion.