Hewn
Hewn , a linear shape that is as beautiful as it is hardworking. As a task light, Hewn will deliver more illumination than some of our other Scraplights expressions and the shape is very suitable over a desk, dining table or kitchen island. Hewn is handmade in Graypants' Seattle studio as well as in Amsterdam.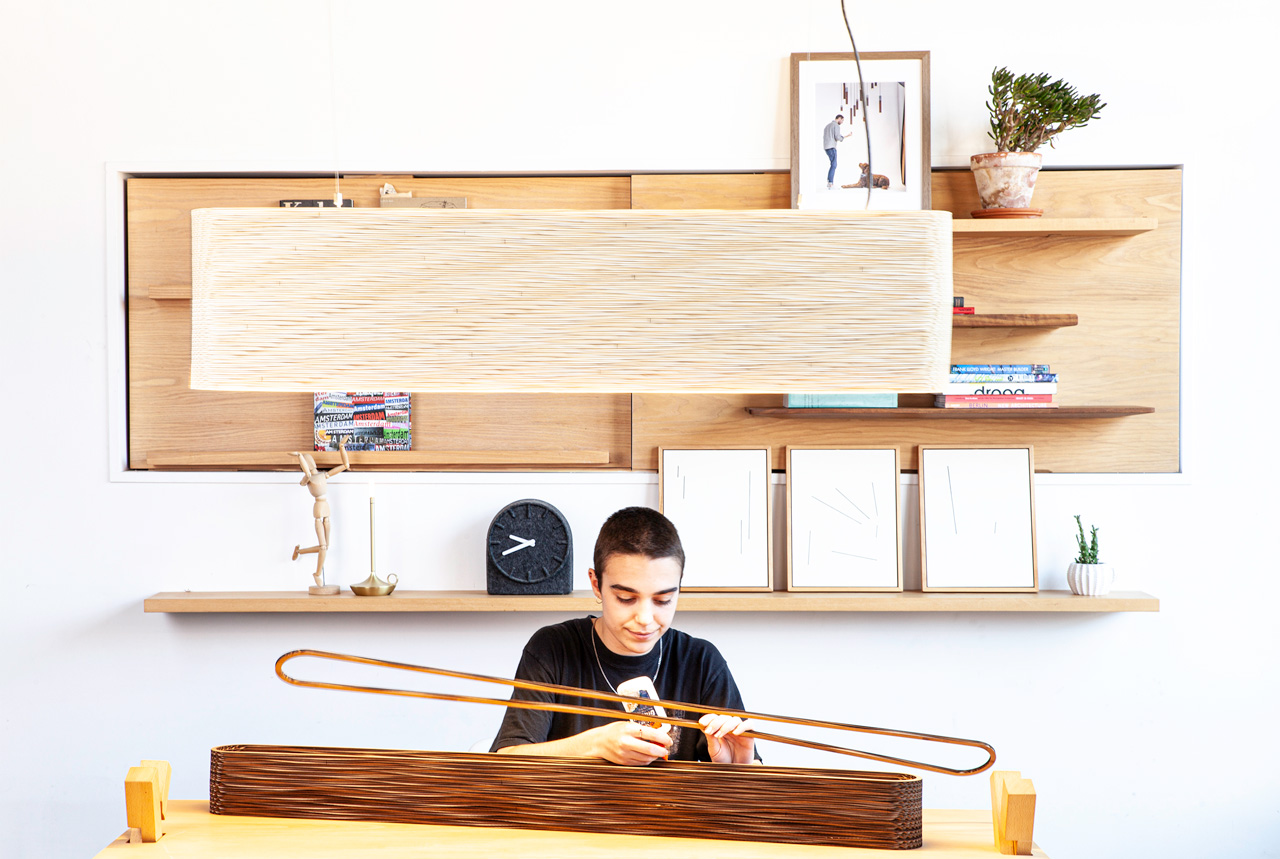 With Hewn linear, Graypants means to add a tactile and creative addition to a mundane field of task lighting, offering a beautiful light for all kinds of spaces. Hewn reflects a texture created using a new cutting process where layers of the shade are cut parallel to the flutes of the cardboard versus the perpendicular cut lines of our other shapes.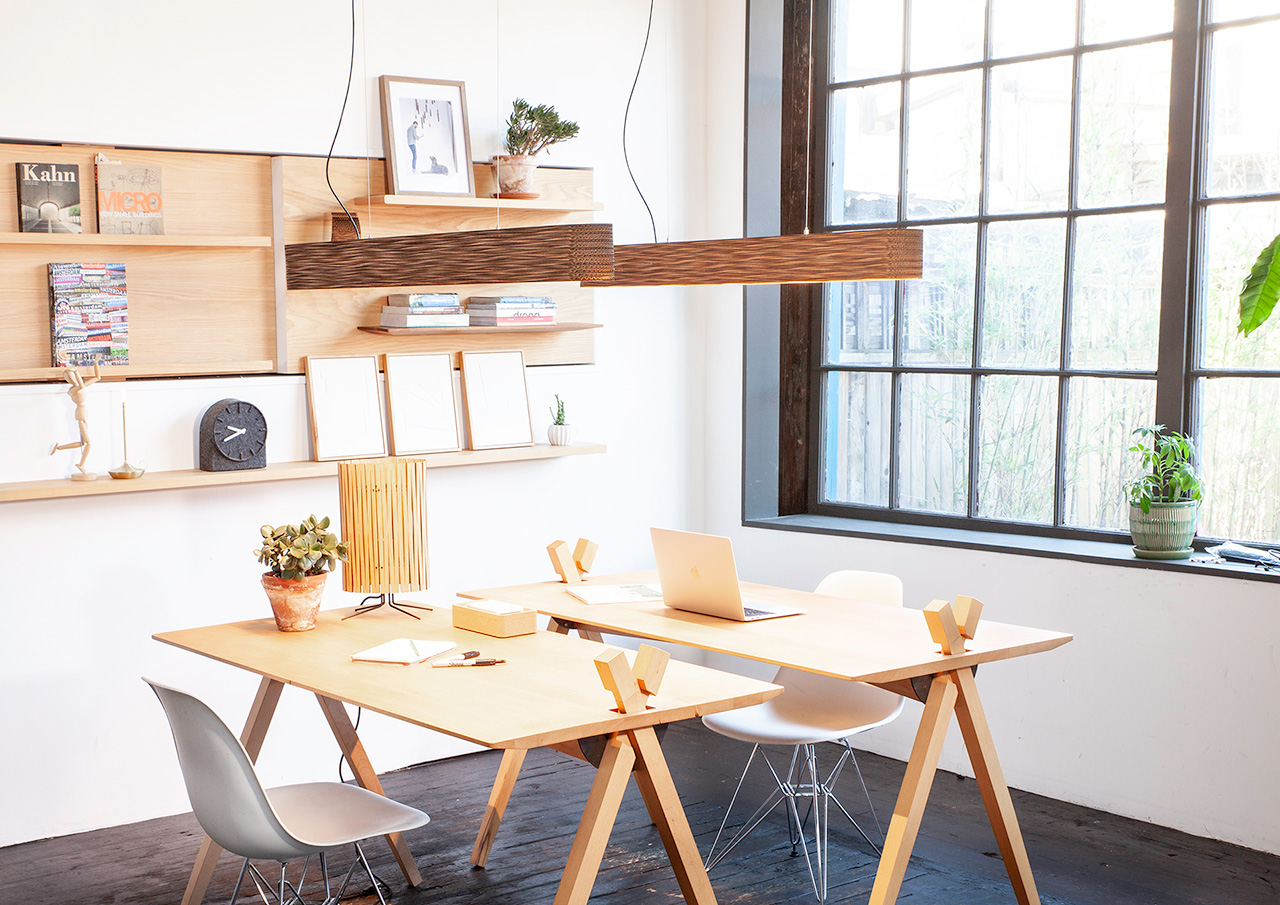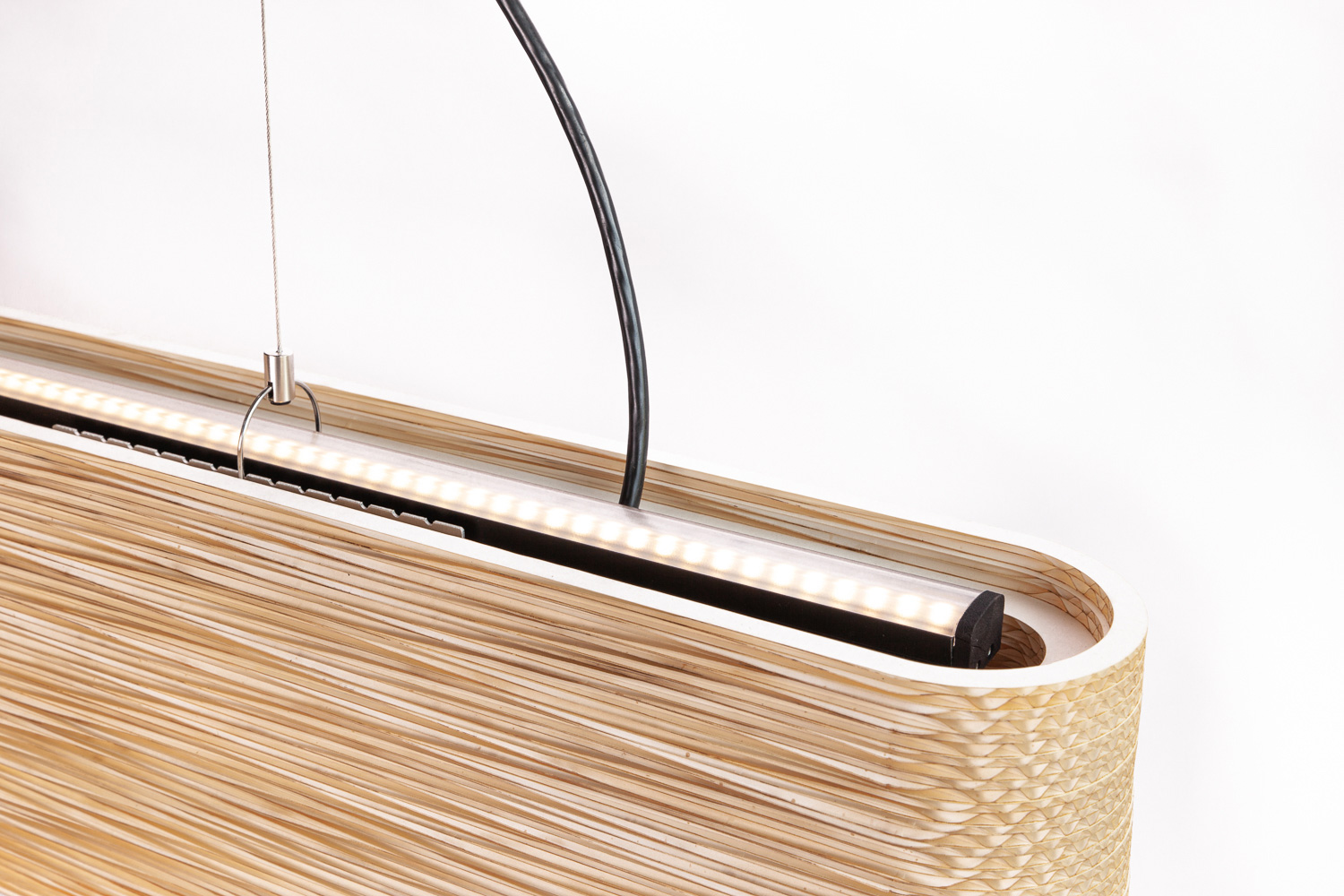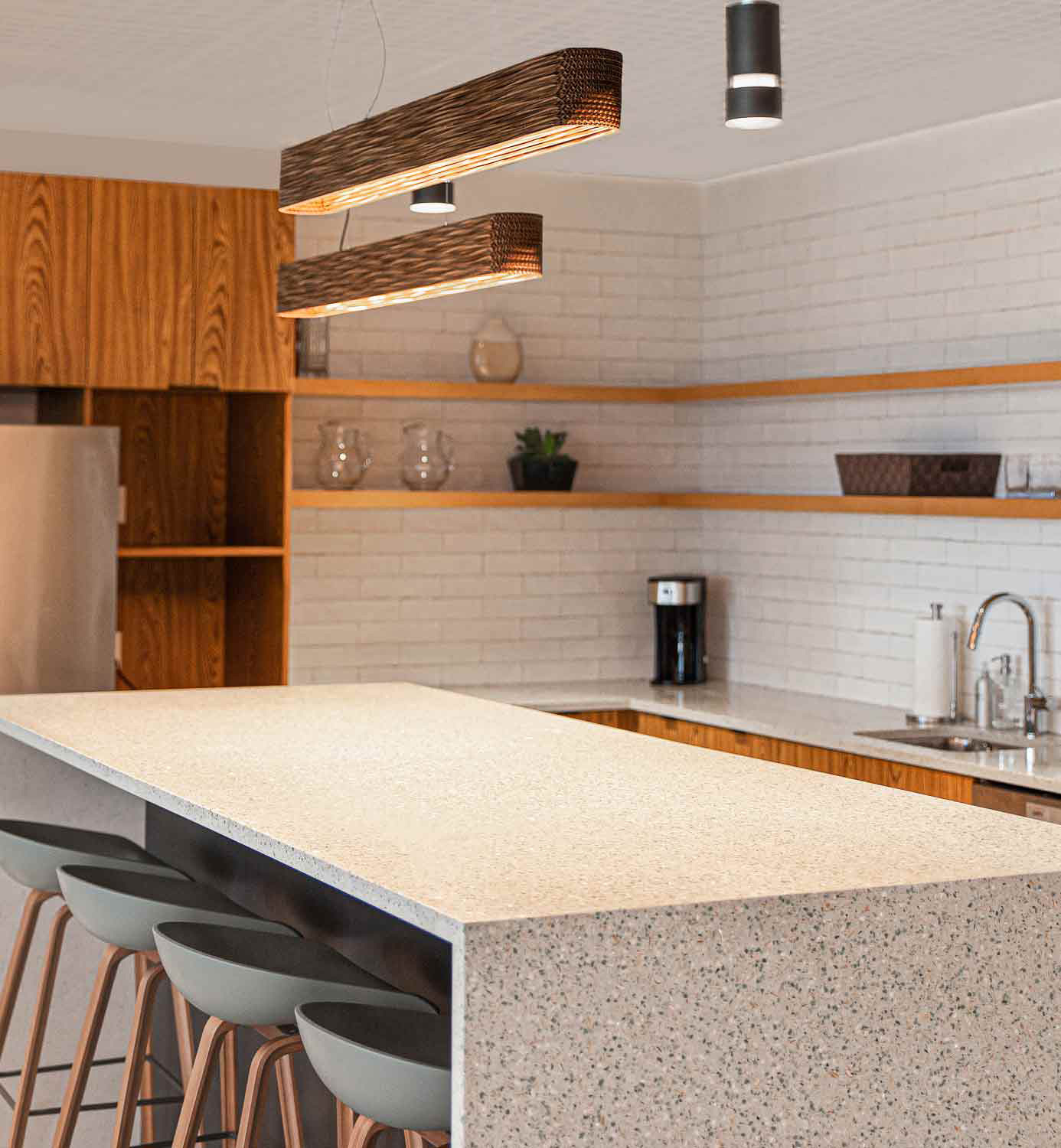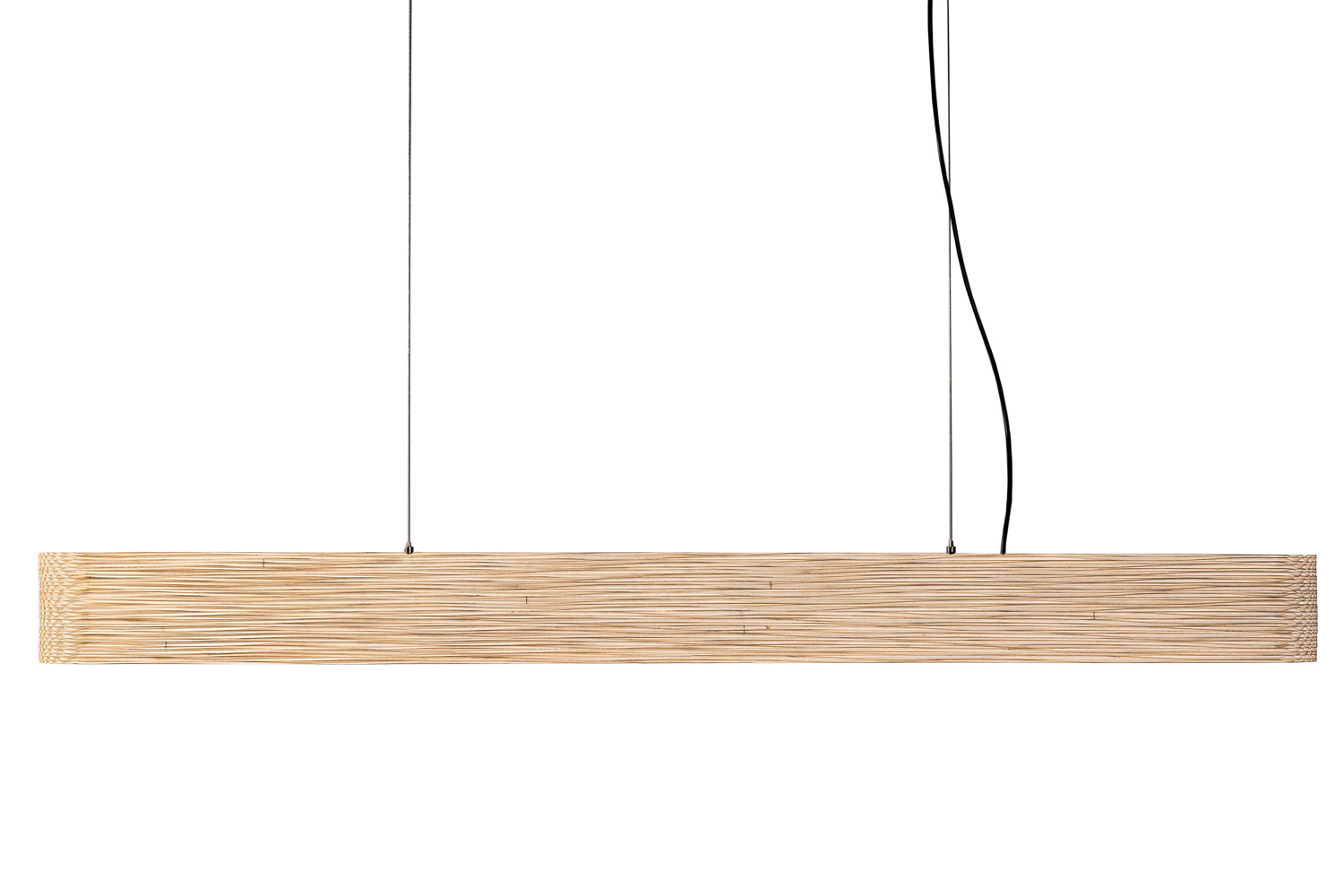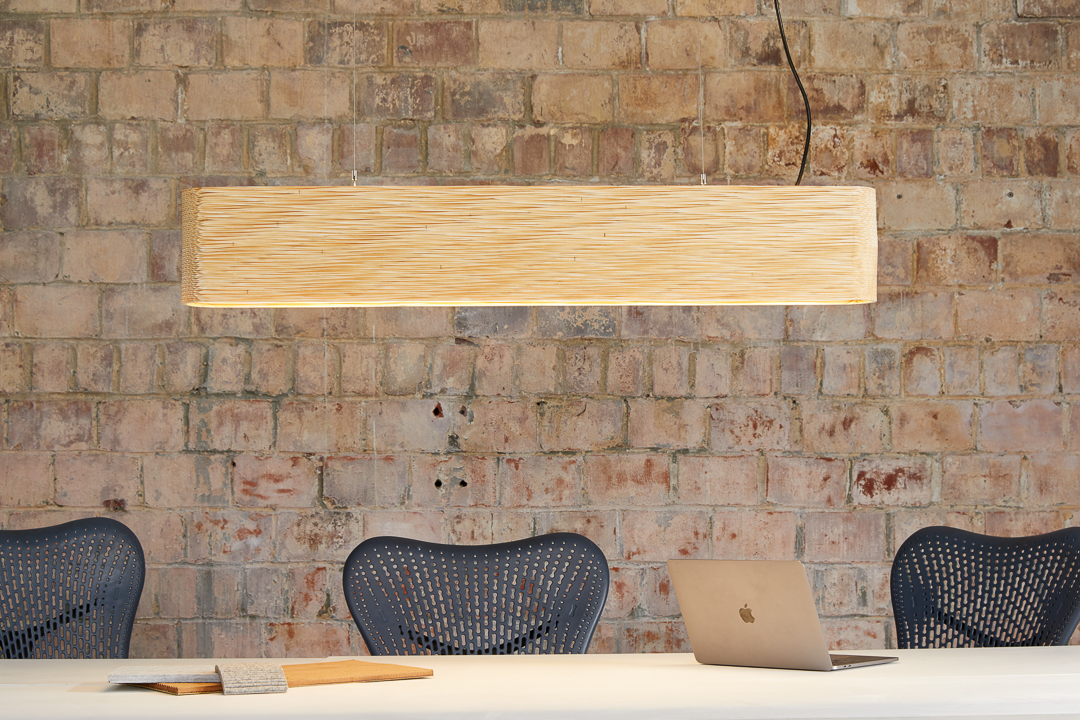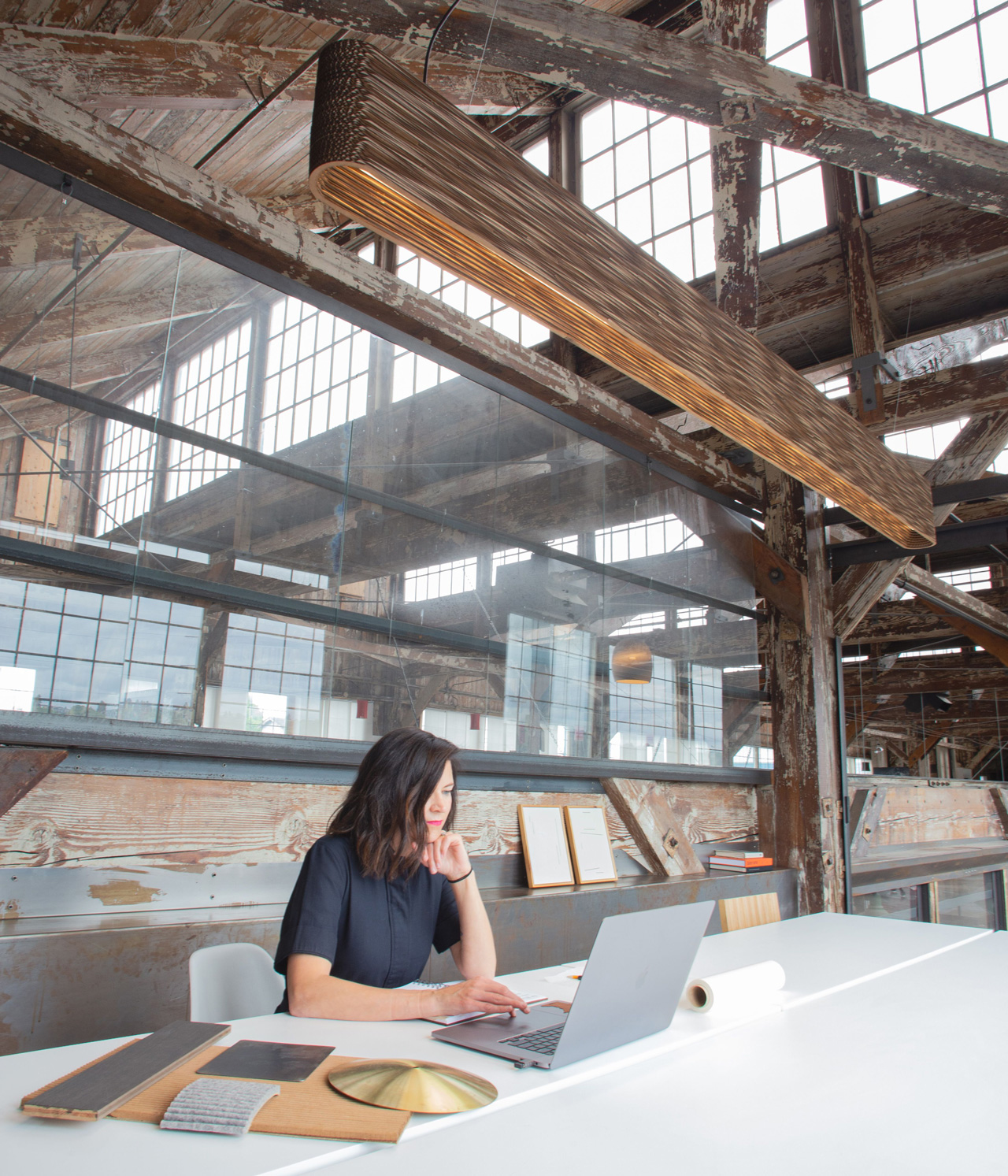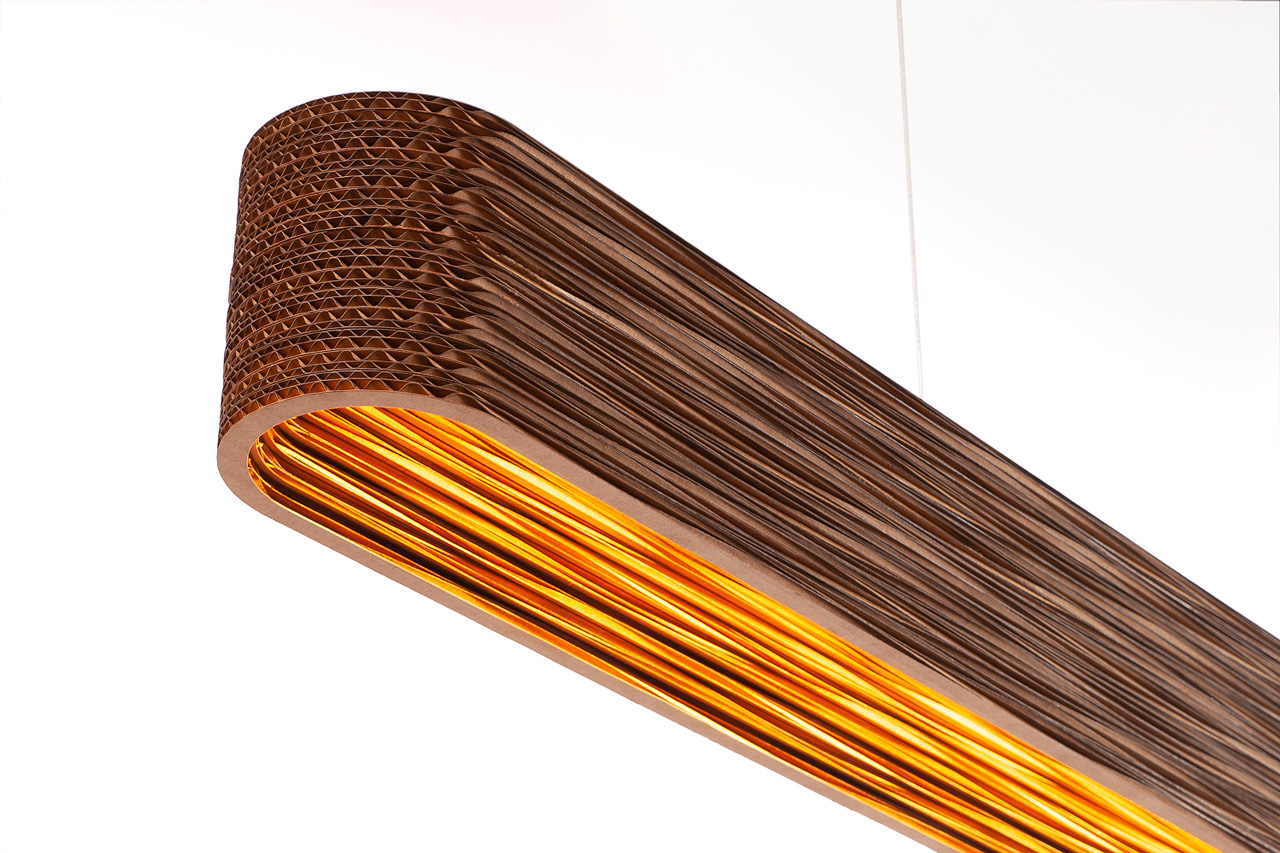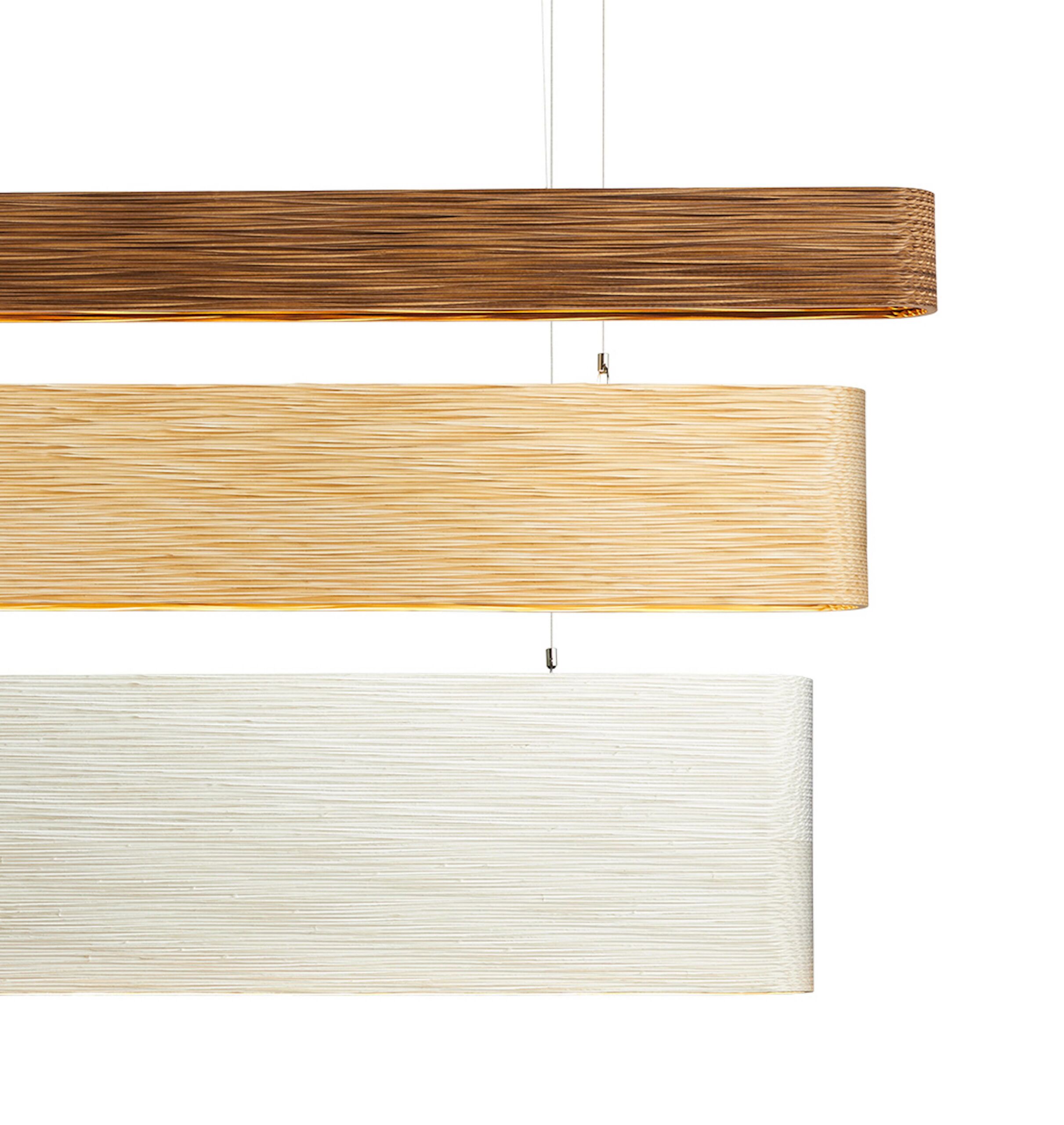 Hewn is dimmable and performs very well in both a home environment or commercial space. Hewn is available in three finishes–Natural, White and Blonde–and several lengths and heights.