Shelf & Shelf library
The Shelf Library system is a modular storage solution designed to suit any space.Made from durable and time-honored materials, it creates a calming environment with a distinctive expression, perfectly adapting to a range of residential and commercial interior styles. Whether used to store kitchenware, books, or an eclectic mix of meaningful belongings, the shelf's warm and beautifully simplistic appearance creates a truly stand-out storage solution.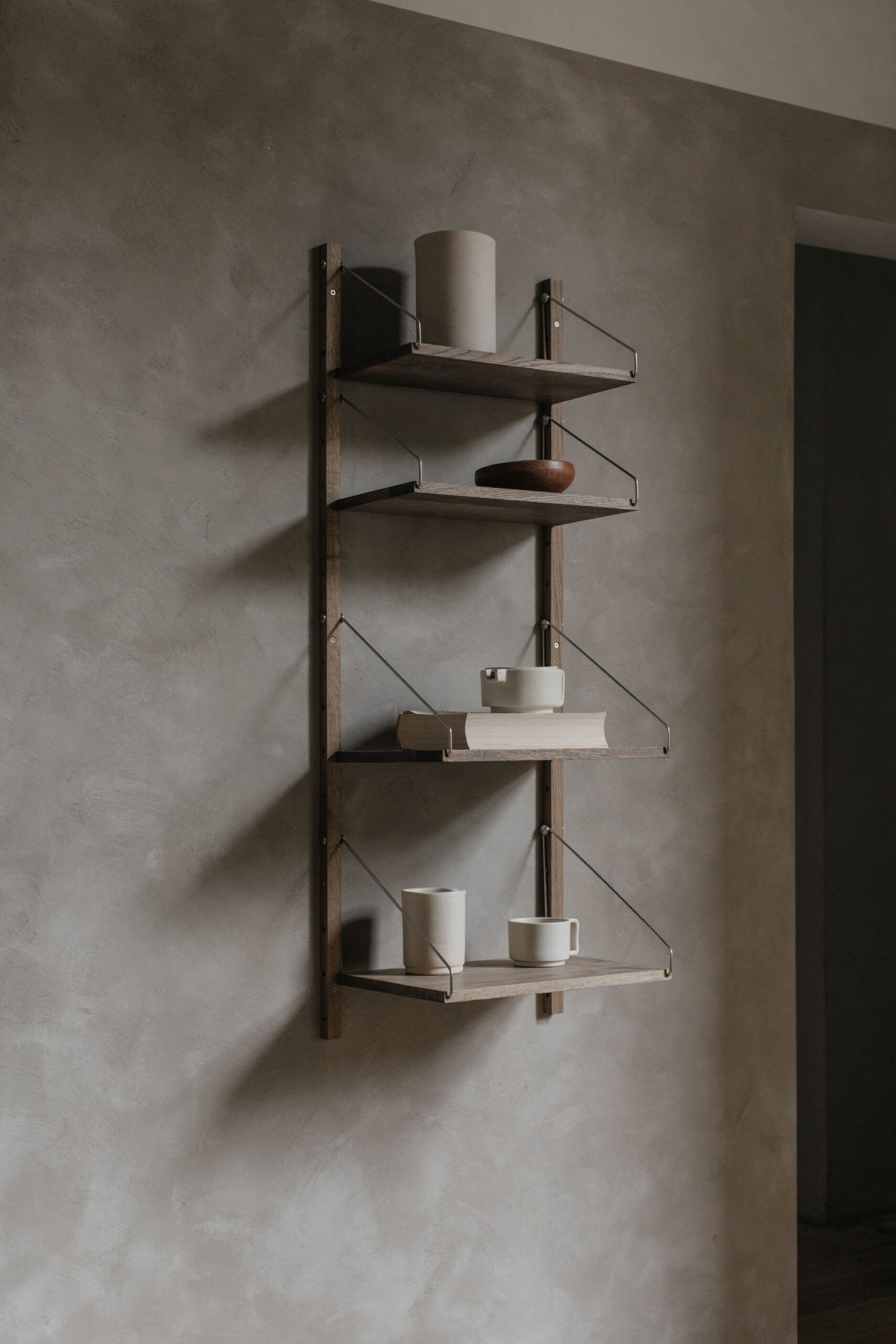 Shelf Library is a continuation of the recognised shelf design by FRAMA. Fastened with solid steel screws on oak rails, the shelves can easily be placed and re-styled in a variety of ways. FRAMA, Shelf Library Collection.