Rivet
Based on the traditional hand construction technique of riveting, the Rivet Series is made of laser-cut raw aluminum sheets; hereafter joined together by hand using a basic hammer tool.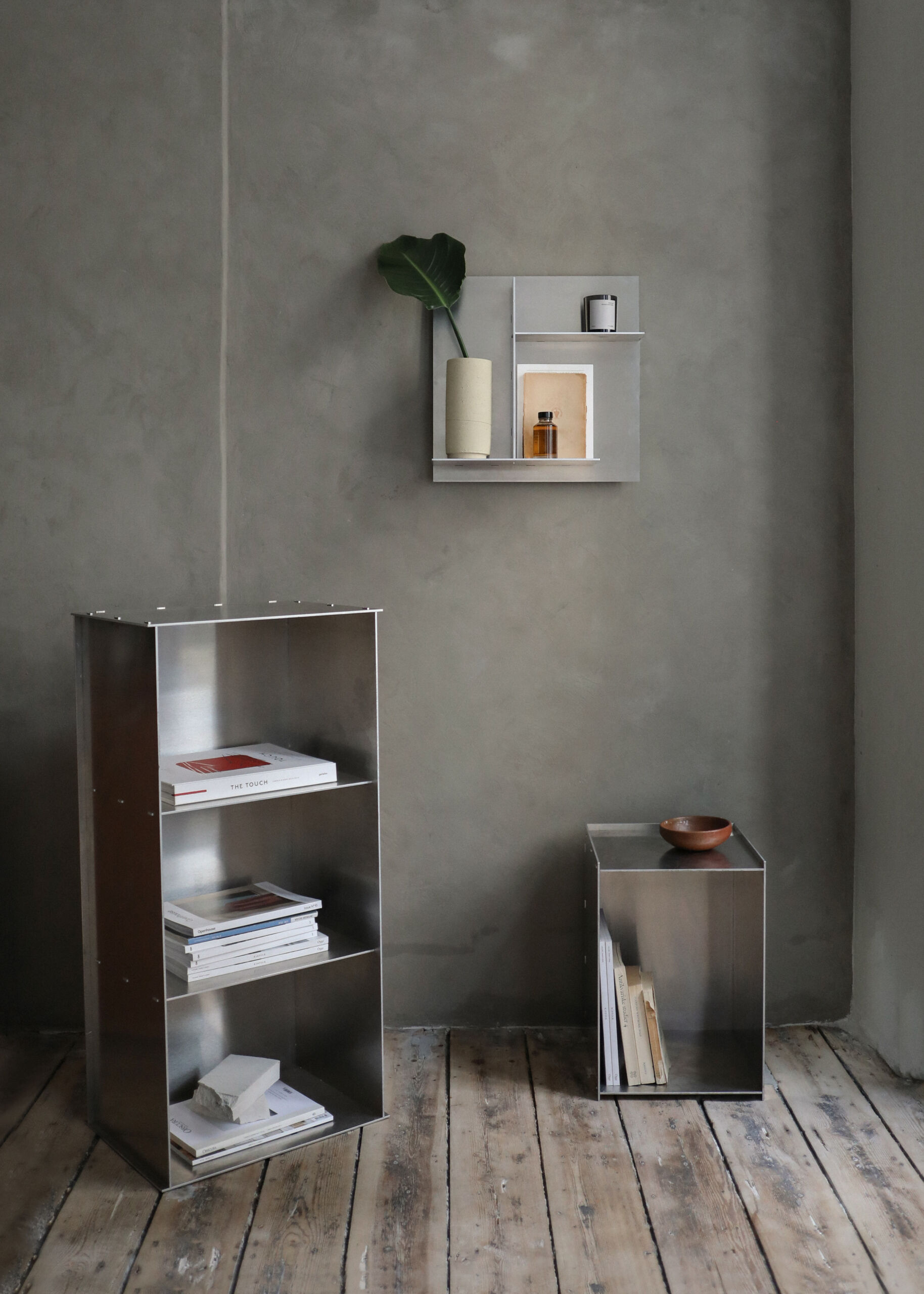 A celebration of the purity of aluminum left untreated with the material's honesty in mind.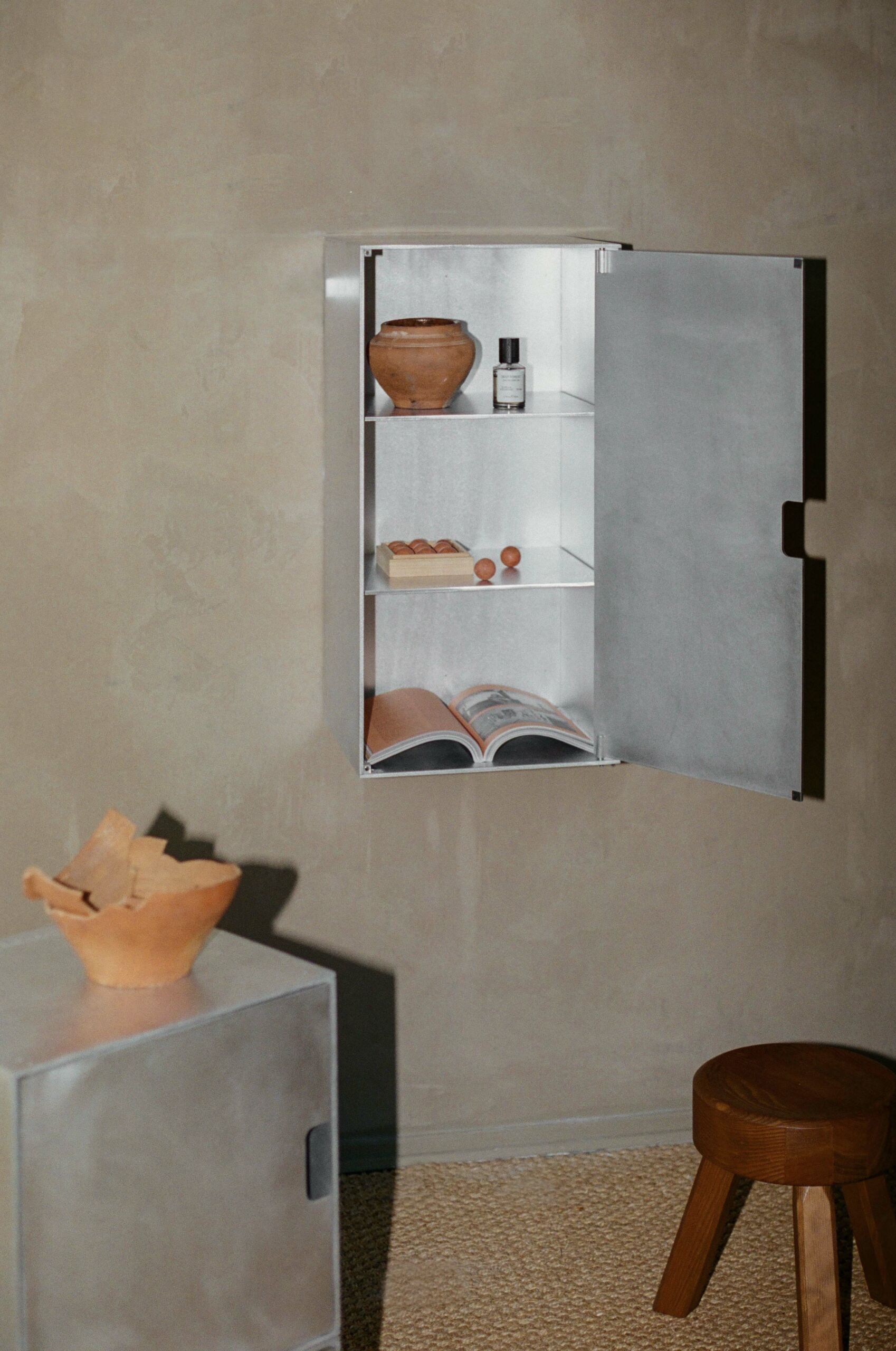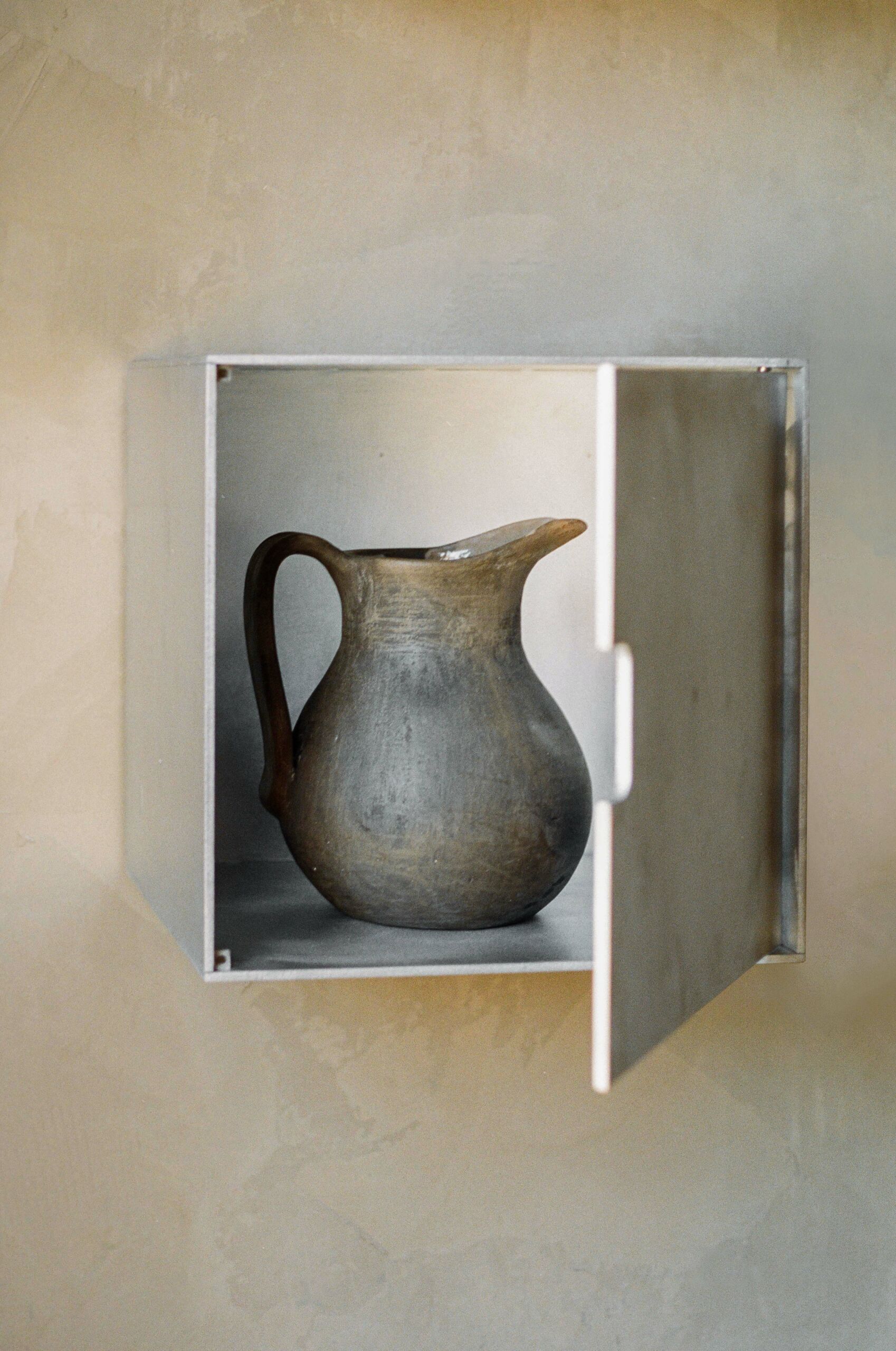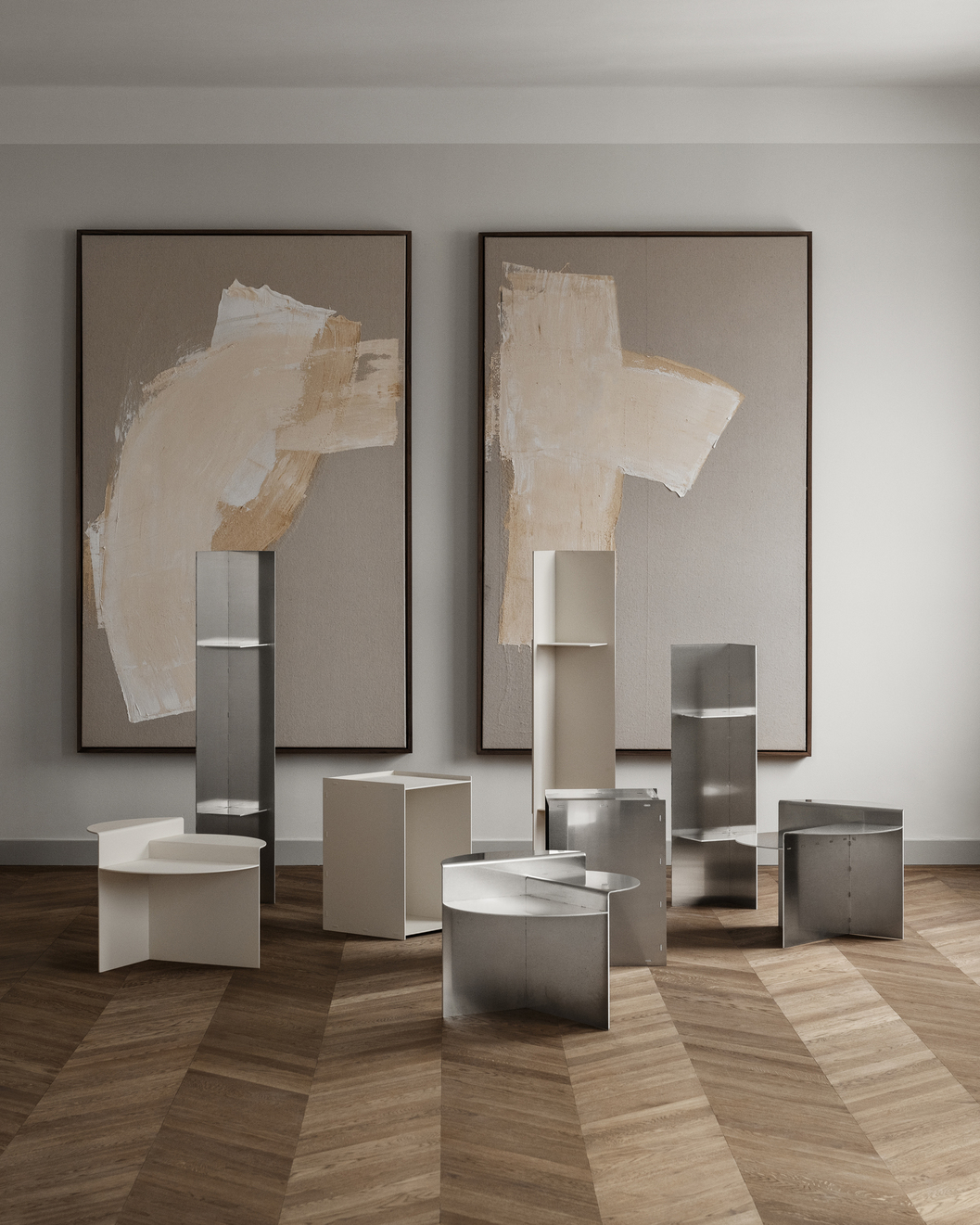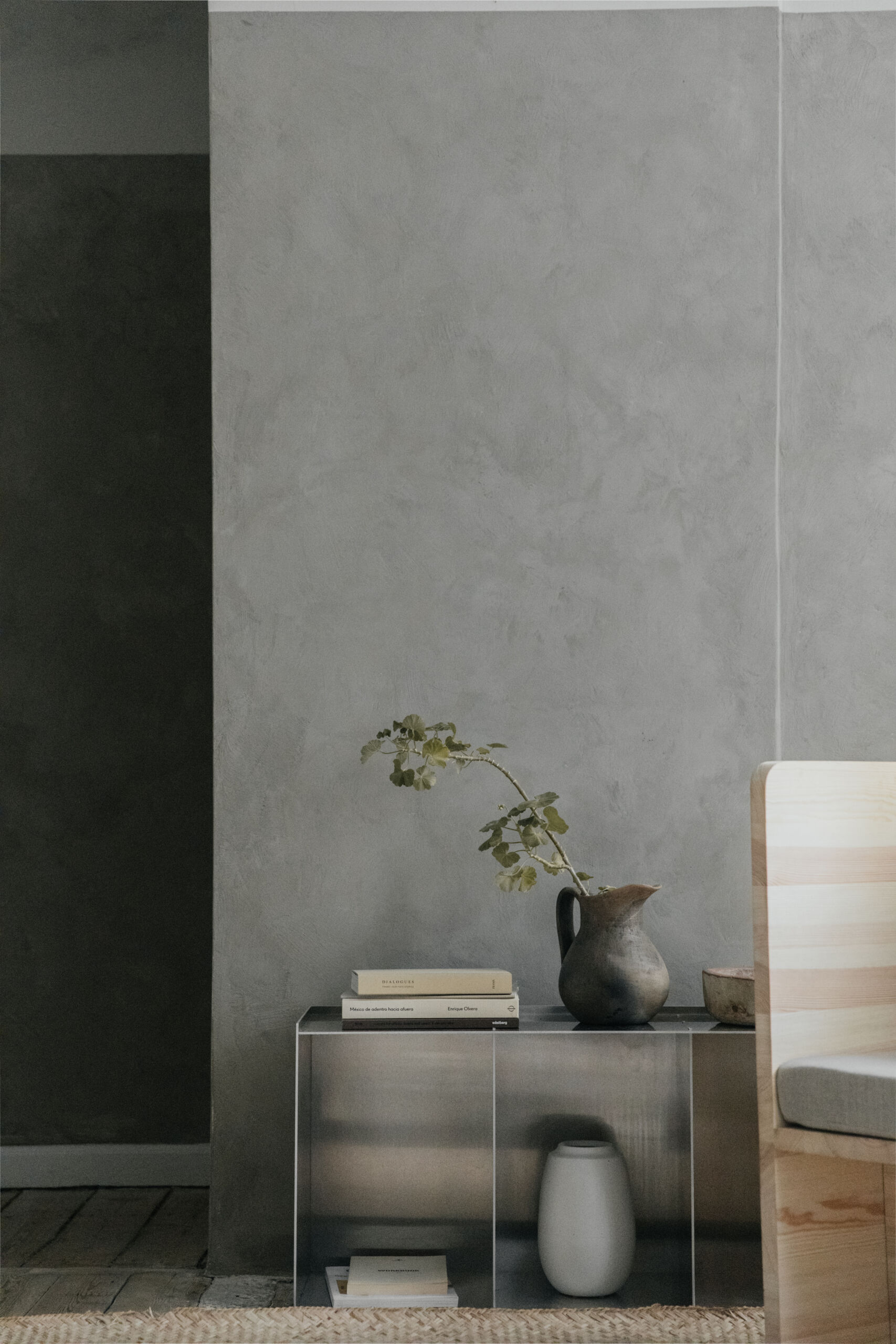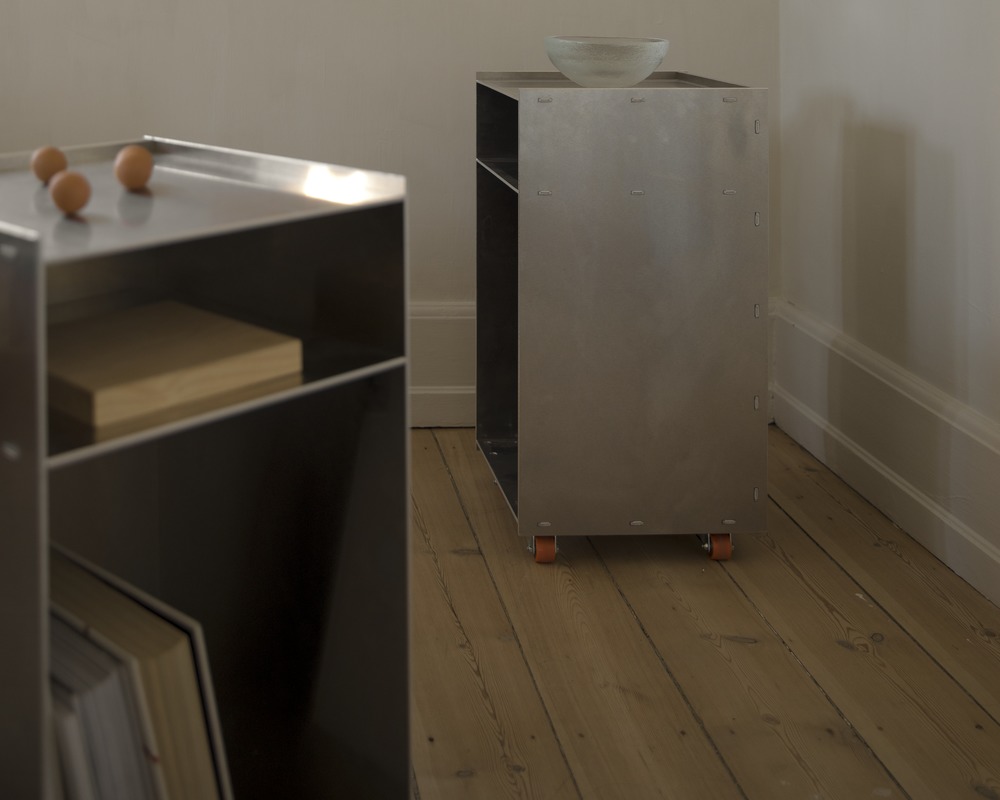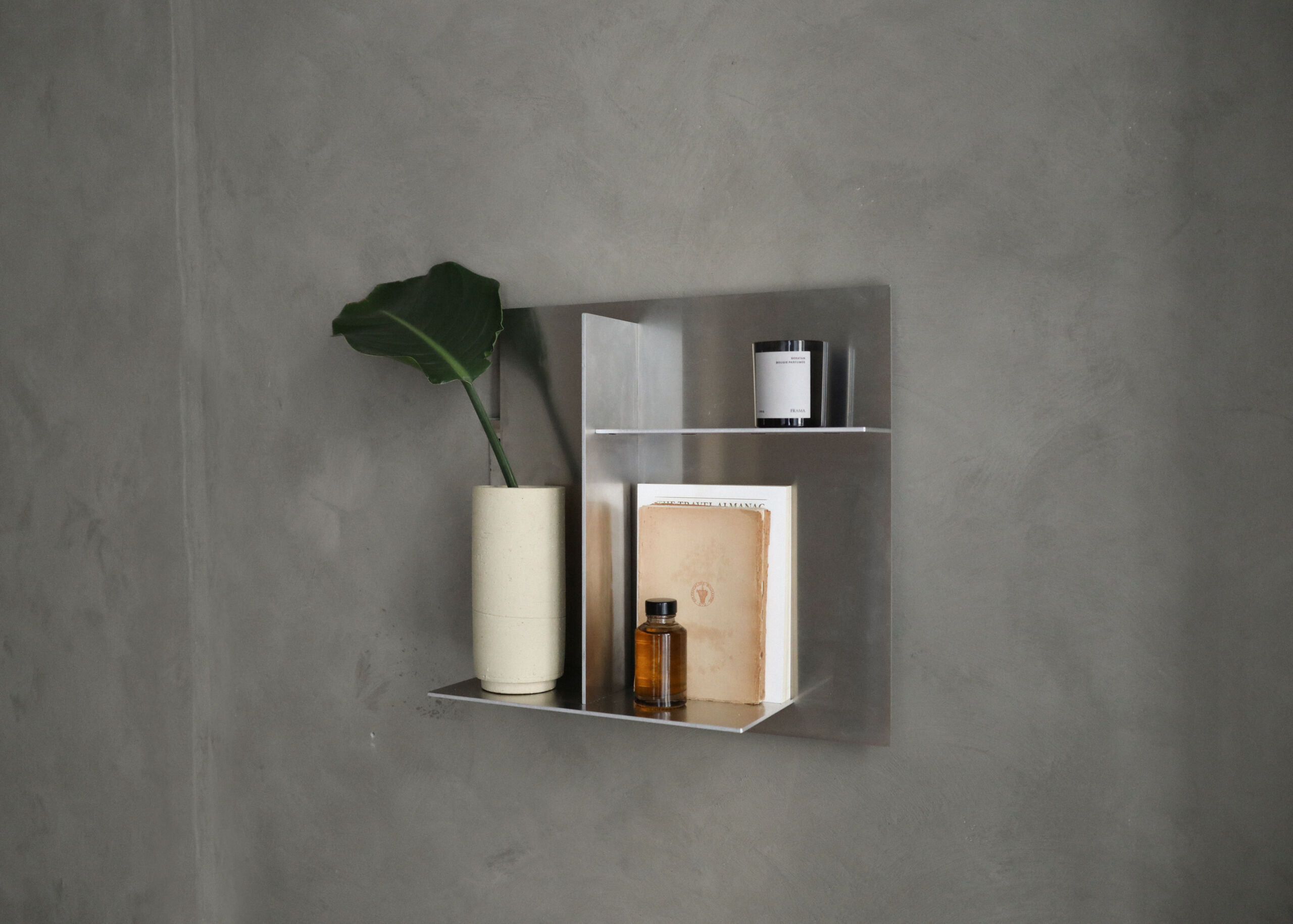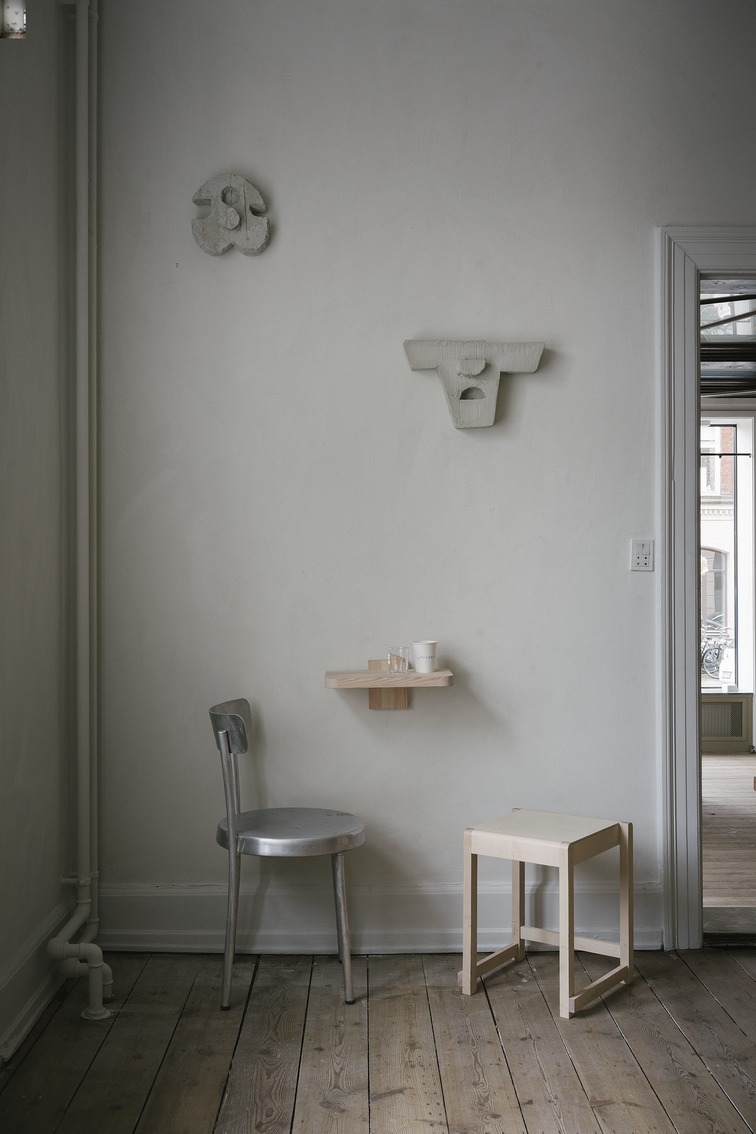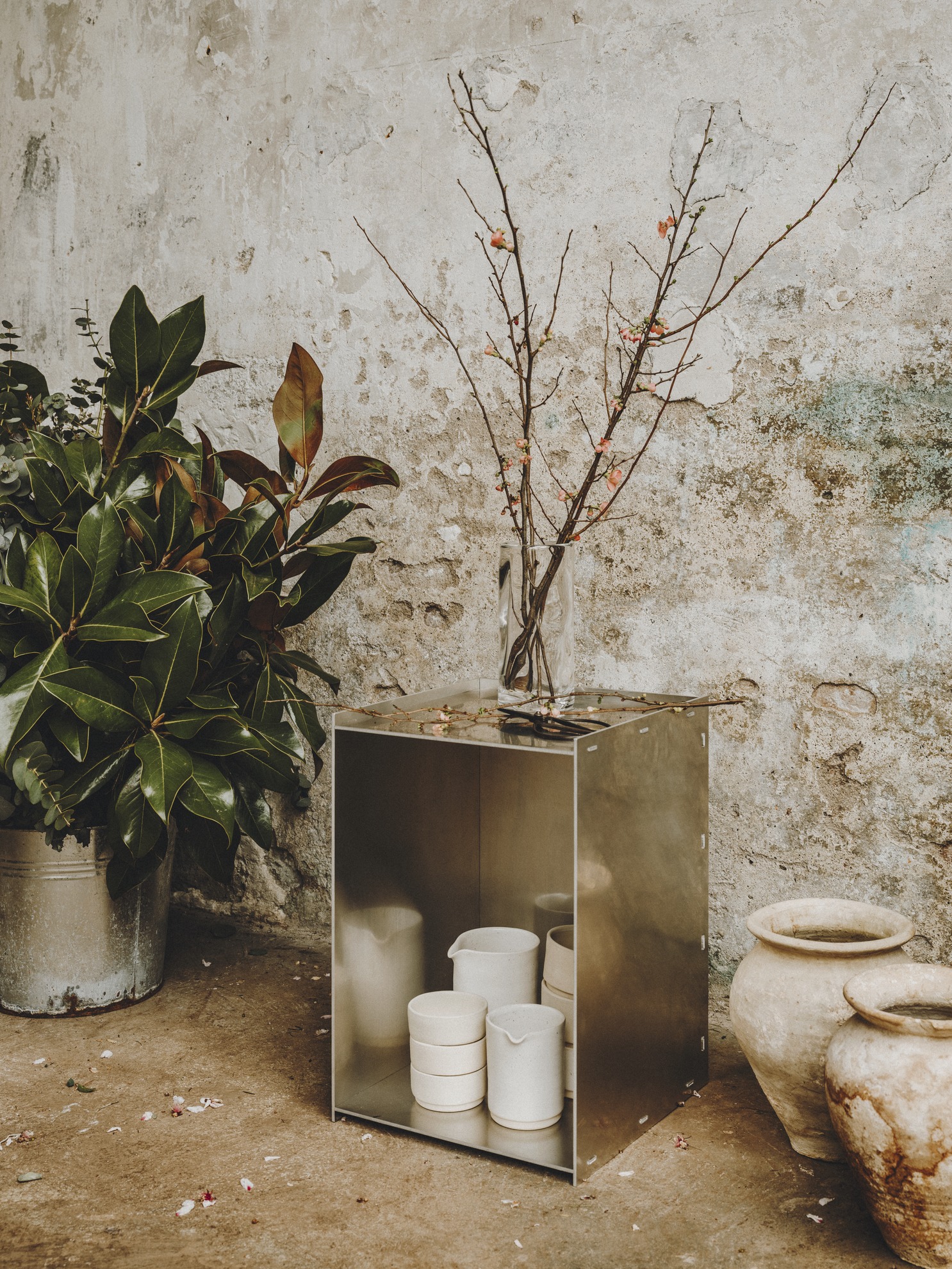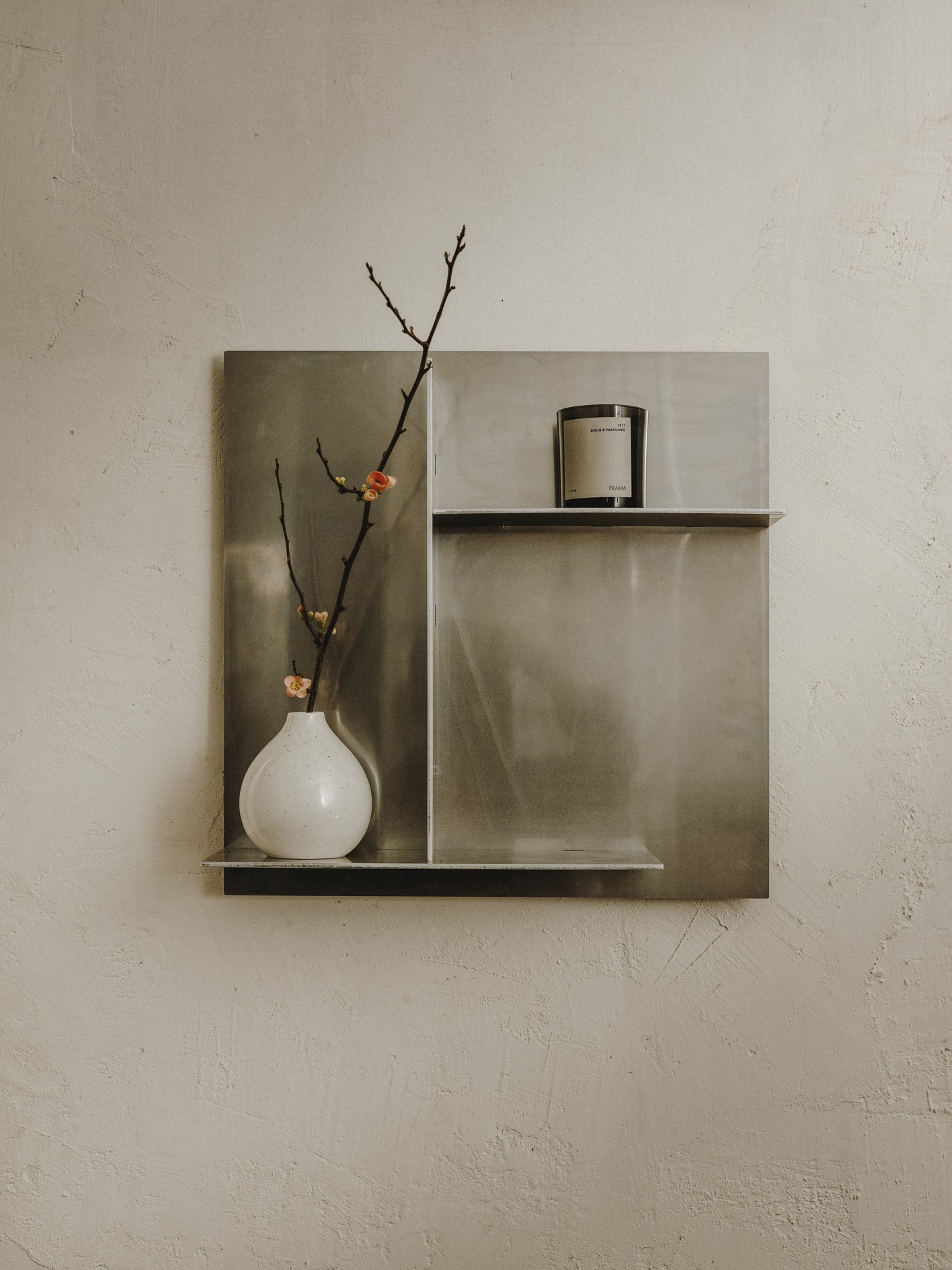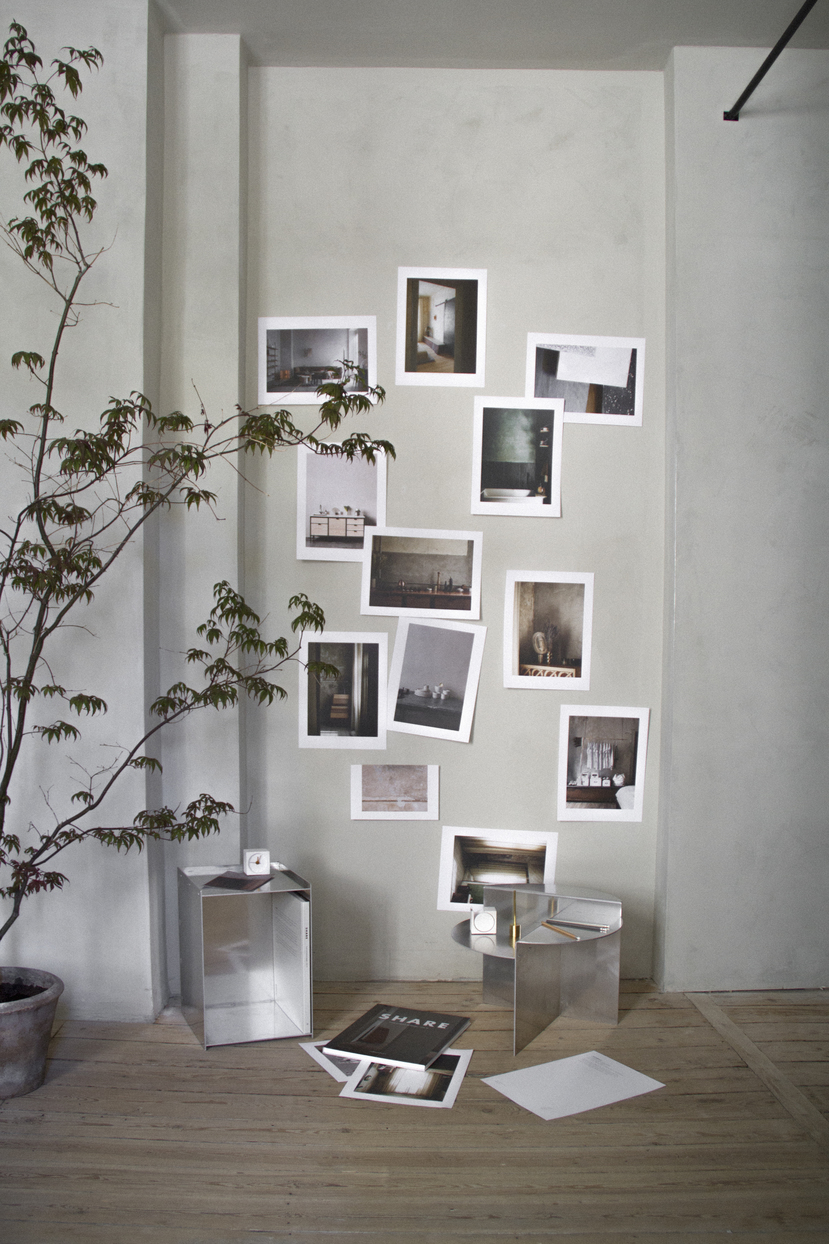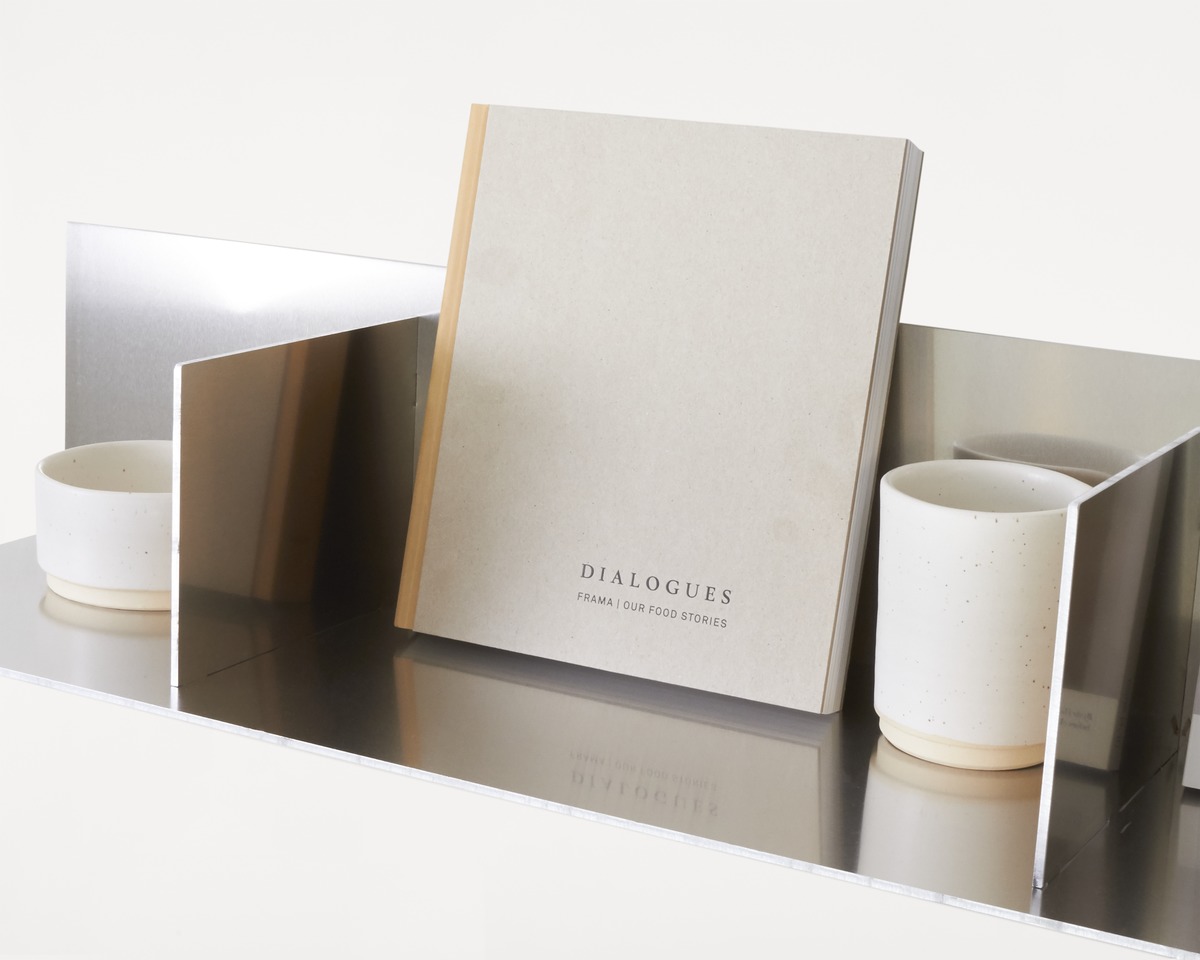 Rivet series available in a box table, case, side table, type case, shelf, cart and chair.