Library & Clamp lamp
The Library Lamp is composed of a combination of folded metal body and light holder to create a bookend. It can be placed on the shelf or the desk, either as a bookend or as a free-standing fixture.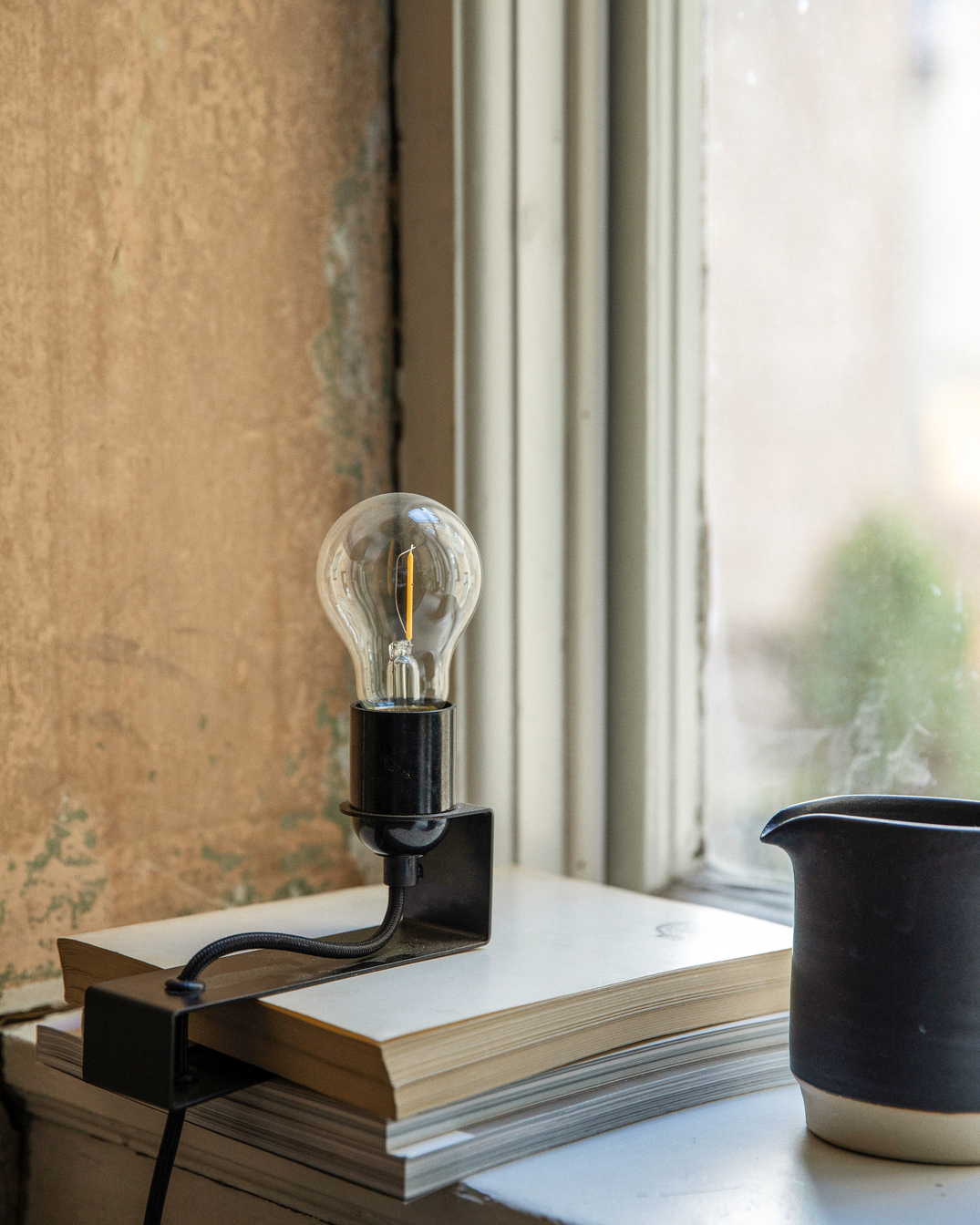 The Clamp Lamp celebrates the pure industrial aesthetic combined with the poetic charm of a classic light bulb.