Farmhouse
Smooth and harmonious tabletops, almost perceptibly floating, solidly rest on sturdy wooden trestles. The base features a supporting structure of two trestles reminiscing a farmhouse's exposed beams, giving the composition a rustic aura with a distinct and contemporary feeling.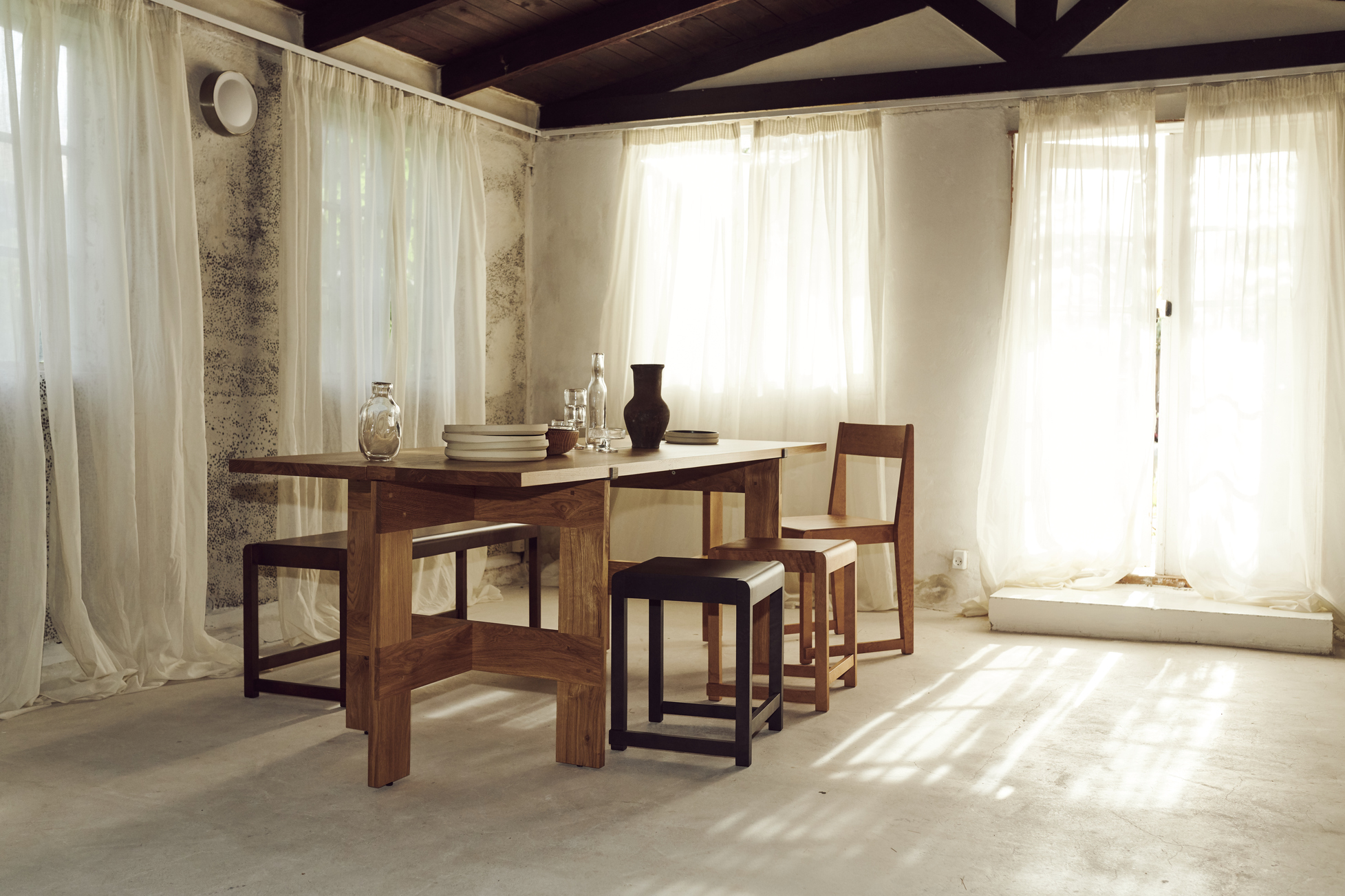 Each item in the series offers a delicate balance between the durability of the materials and the gracefulness of the forms.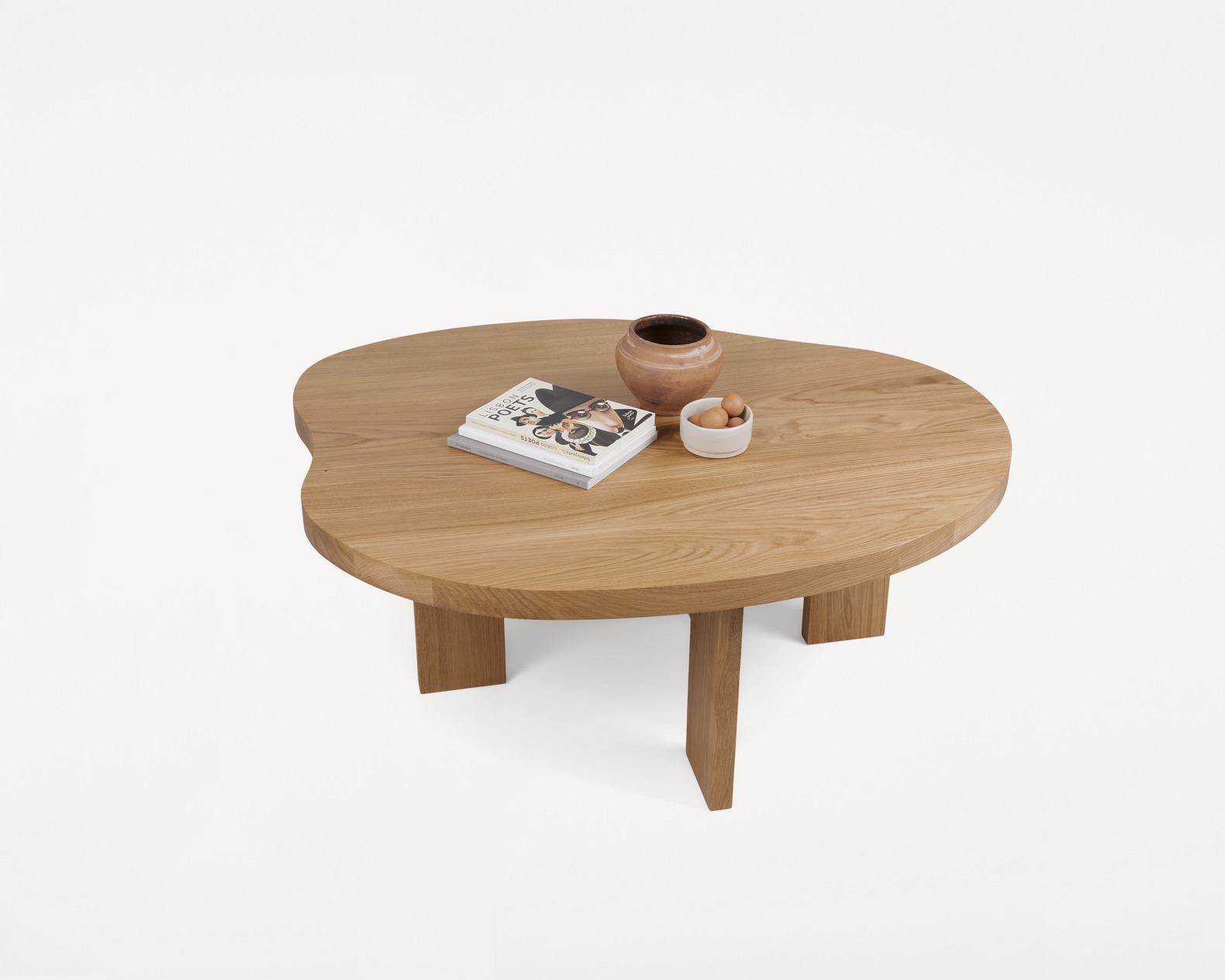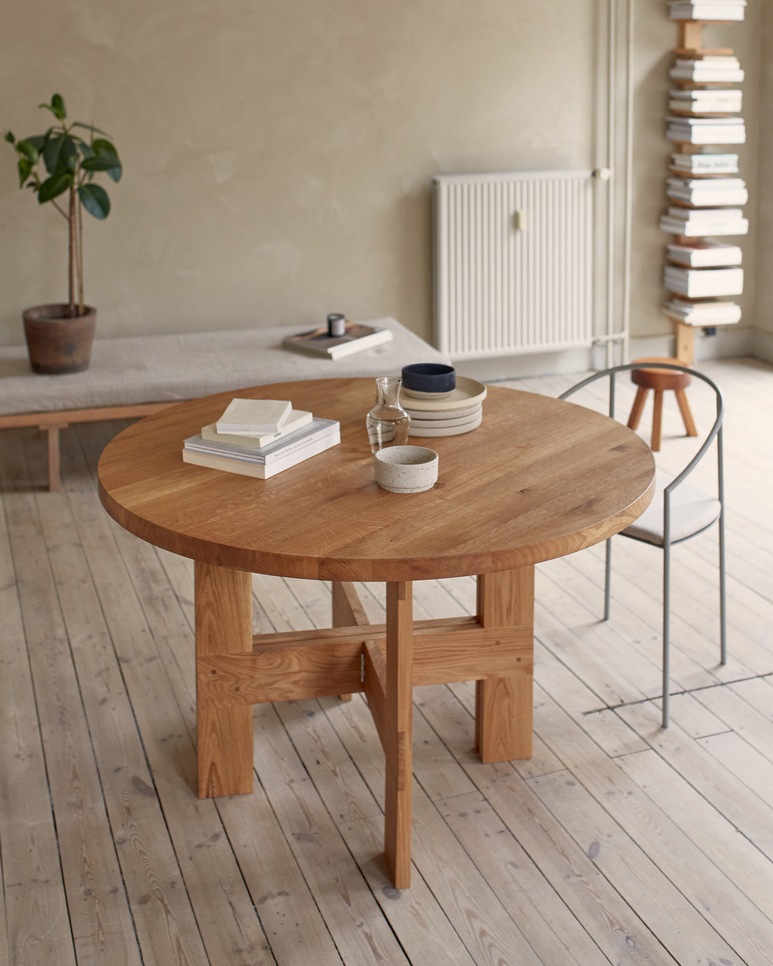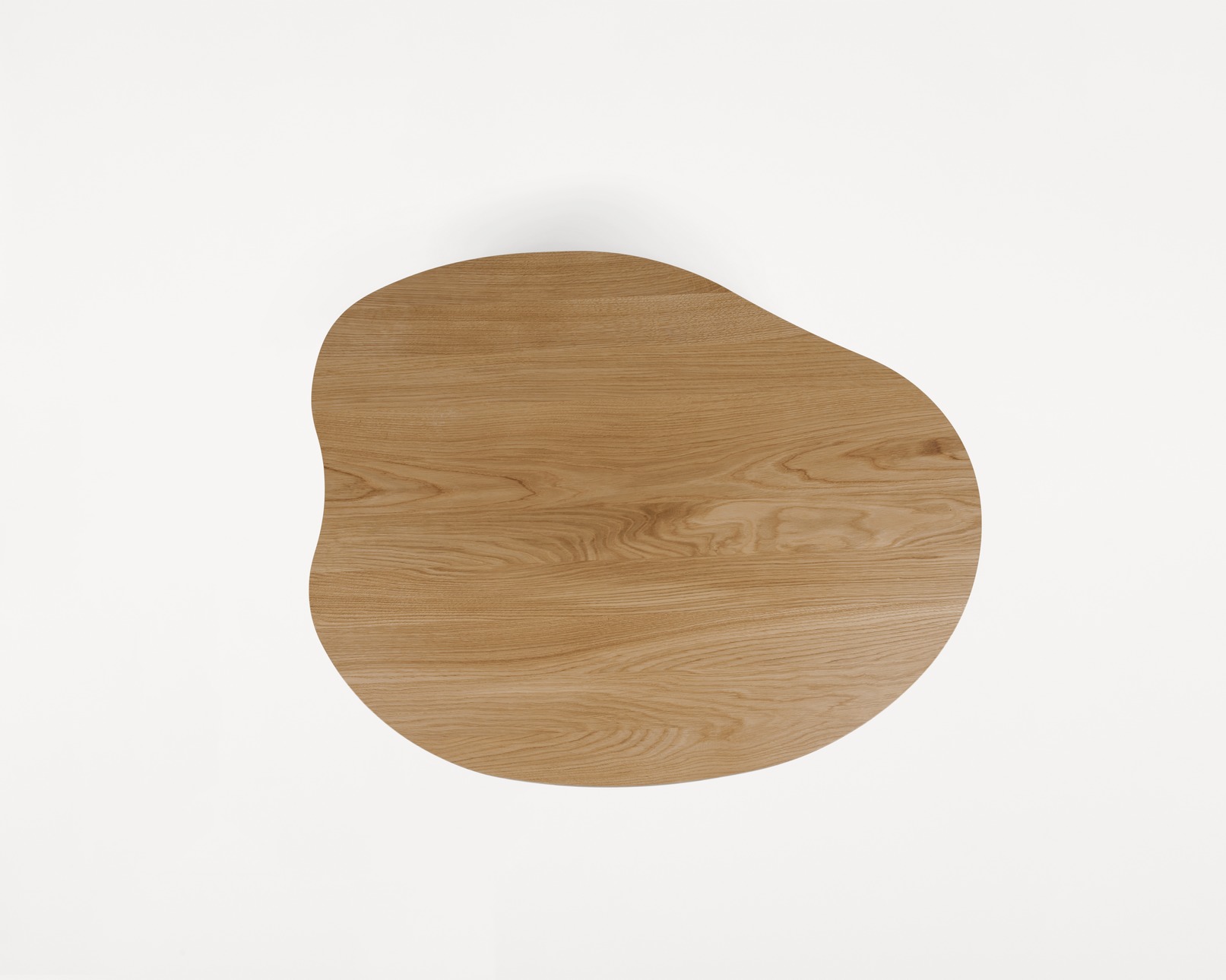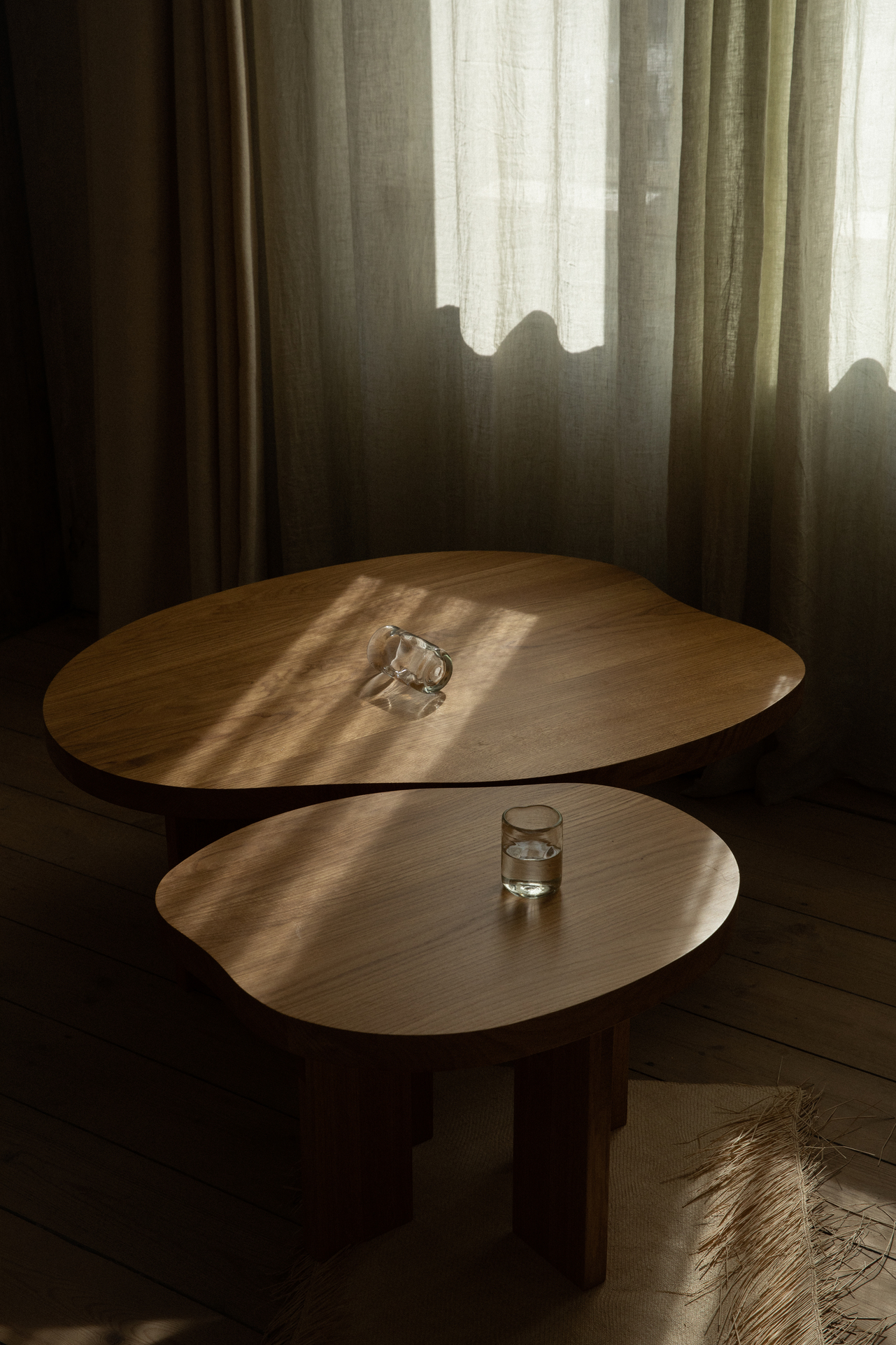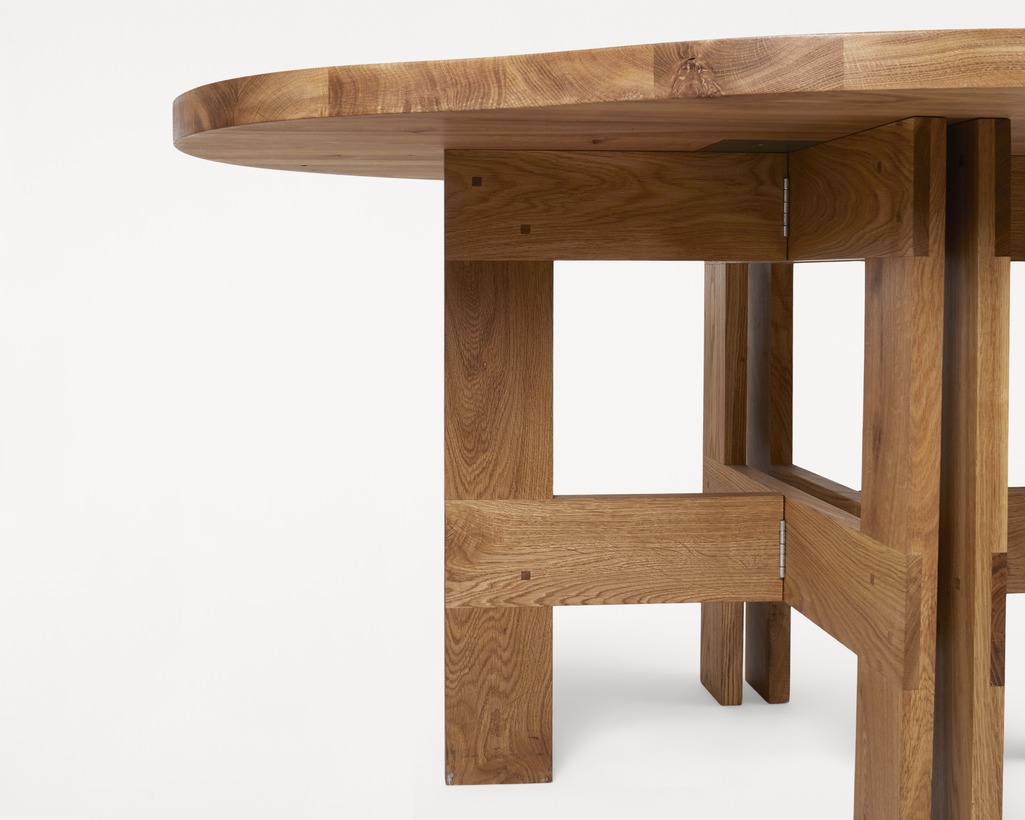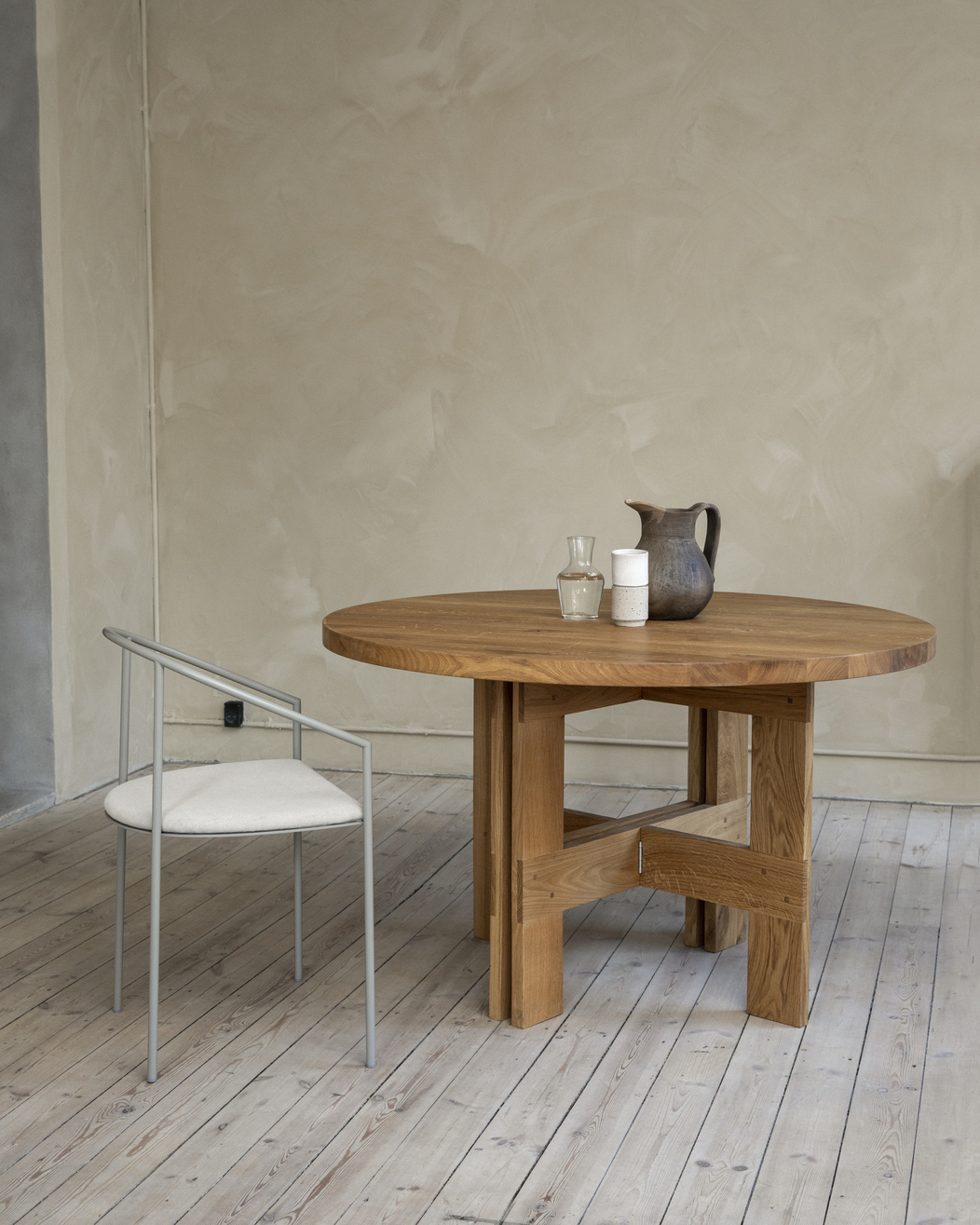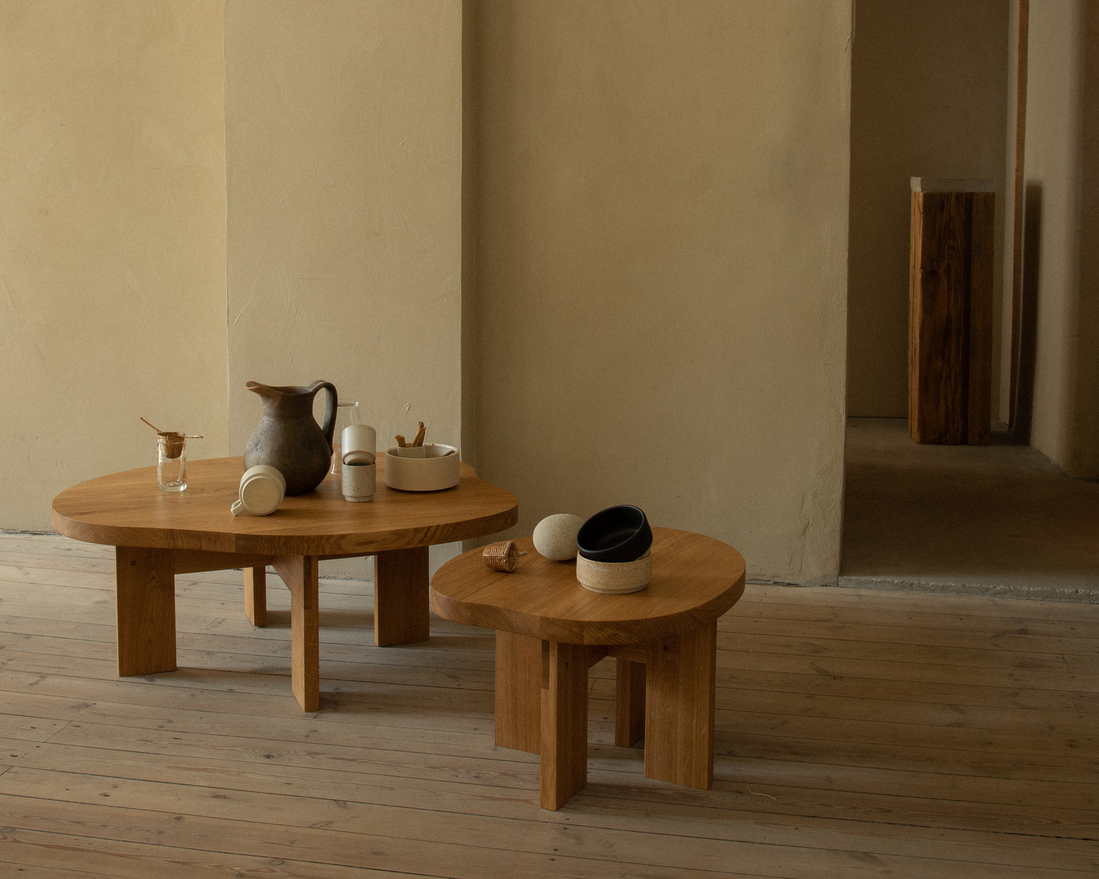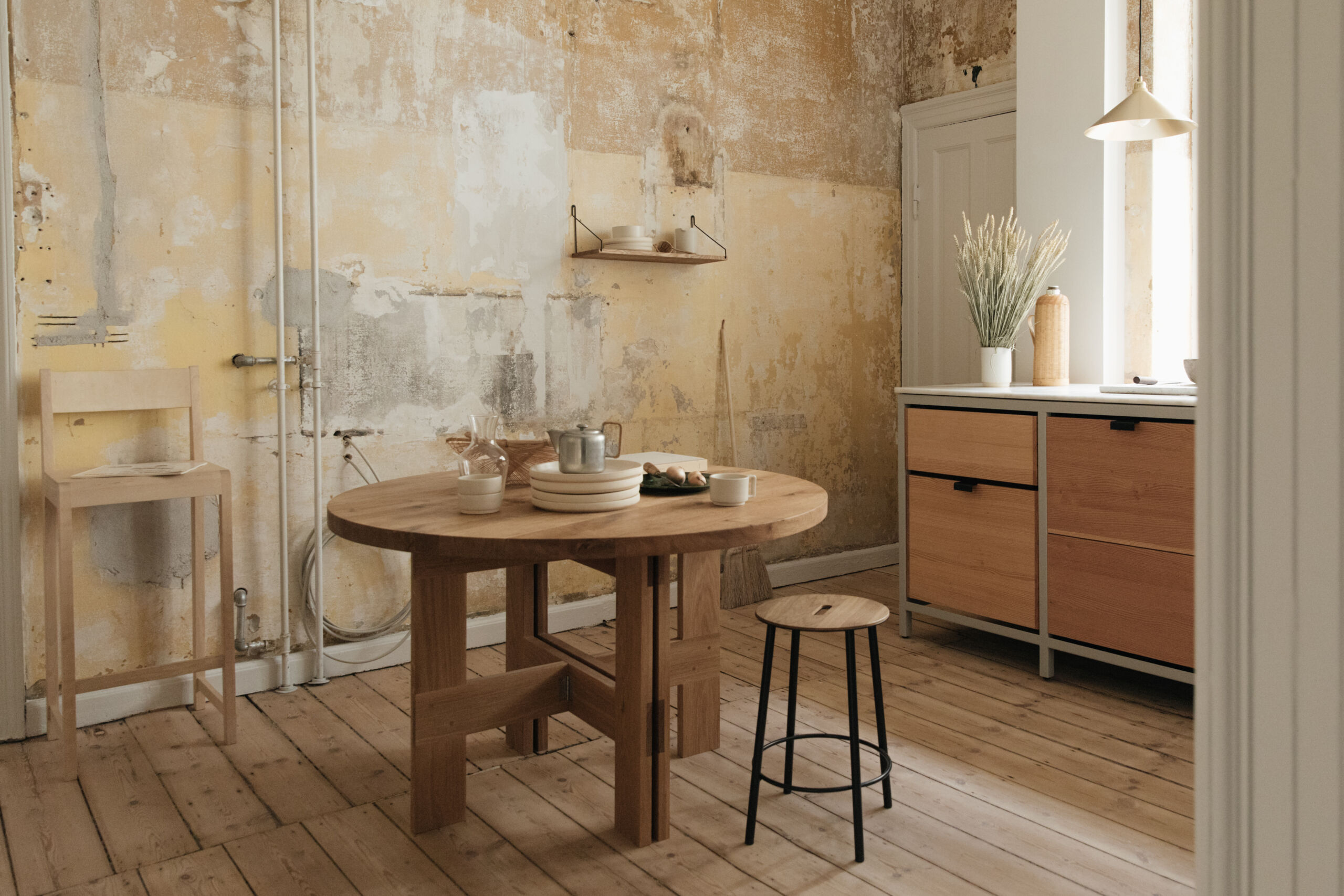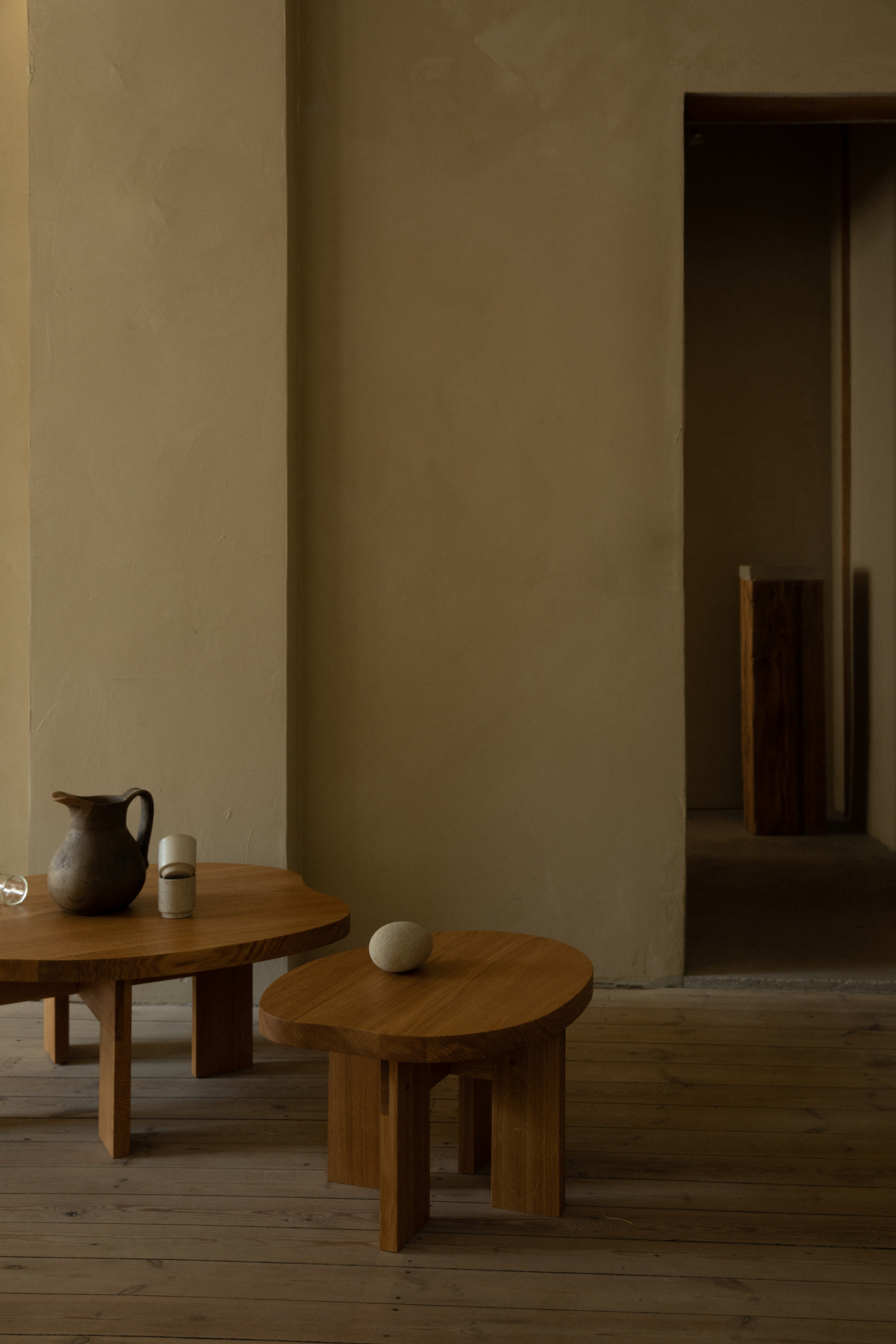 Entirely crafted in solid oak, the Farmhouse Series pays tribute to the elegance and malleability of wood.