Bracket collection
The Bracket Series, designed in collaboration with Copenhagen-based design studio Frederik Gustav, includes a chair, a bench, and shelves fabricated in solid oiled pineand available in 2 color finishes, warm brown and white. The collection, inspired by traditional carpentry, features a purely functional and structural component, a bracket, turning it into an aesthetic feature highlighted throughout the entire collection—an architectural influence, a nod to timeless construction.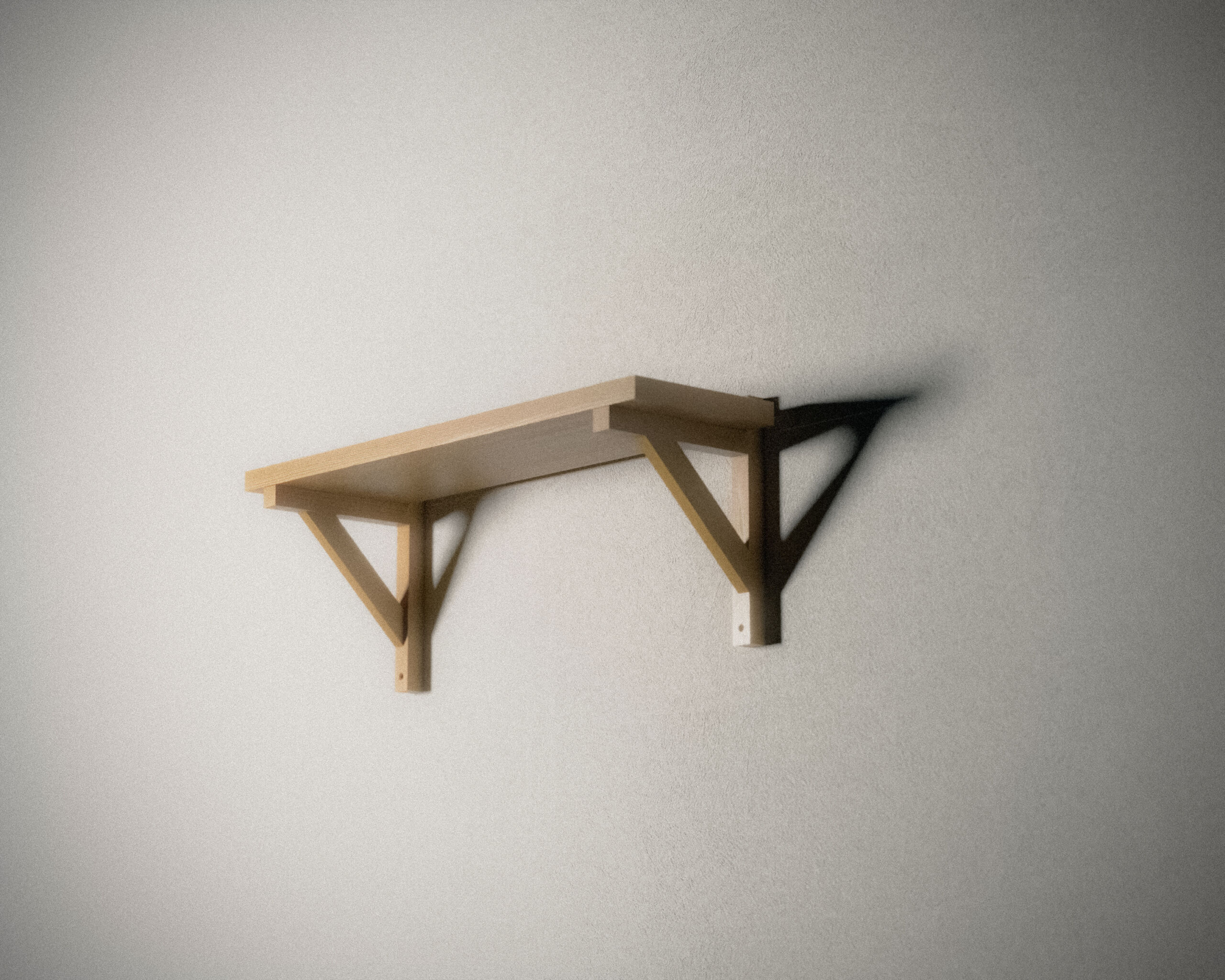 The Bracket Series is the second project between FRAMA and Fredrik Gustav. Sharing similar design principles, this range of items is designed to appreciate natural materials and simple mechanics.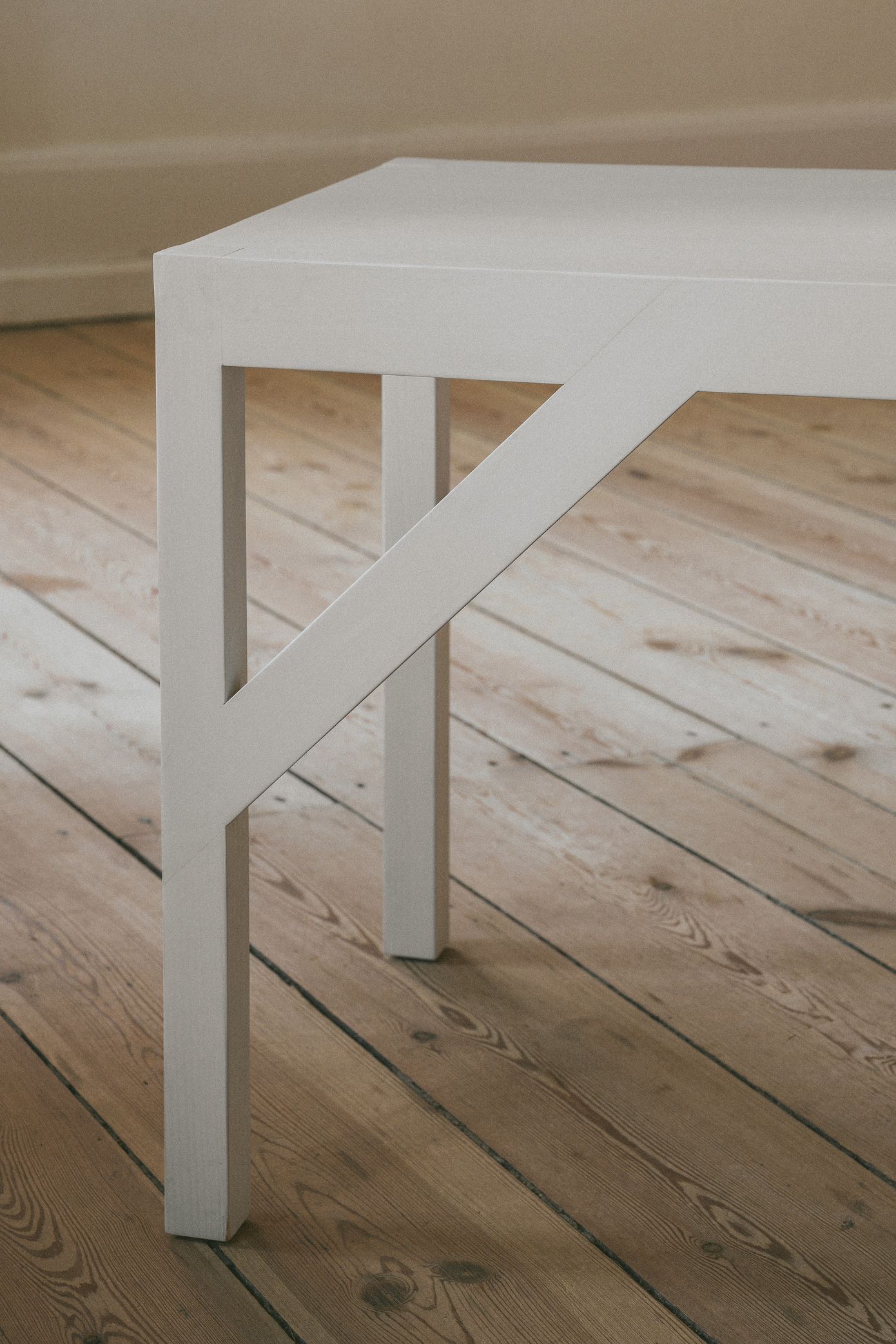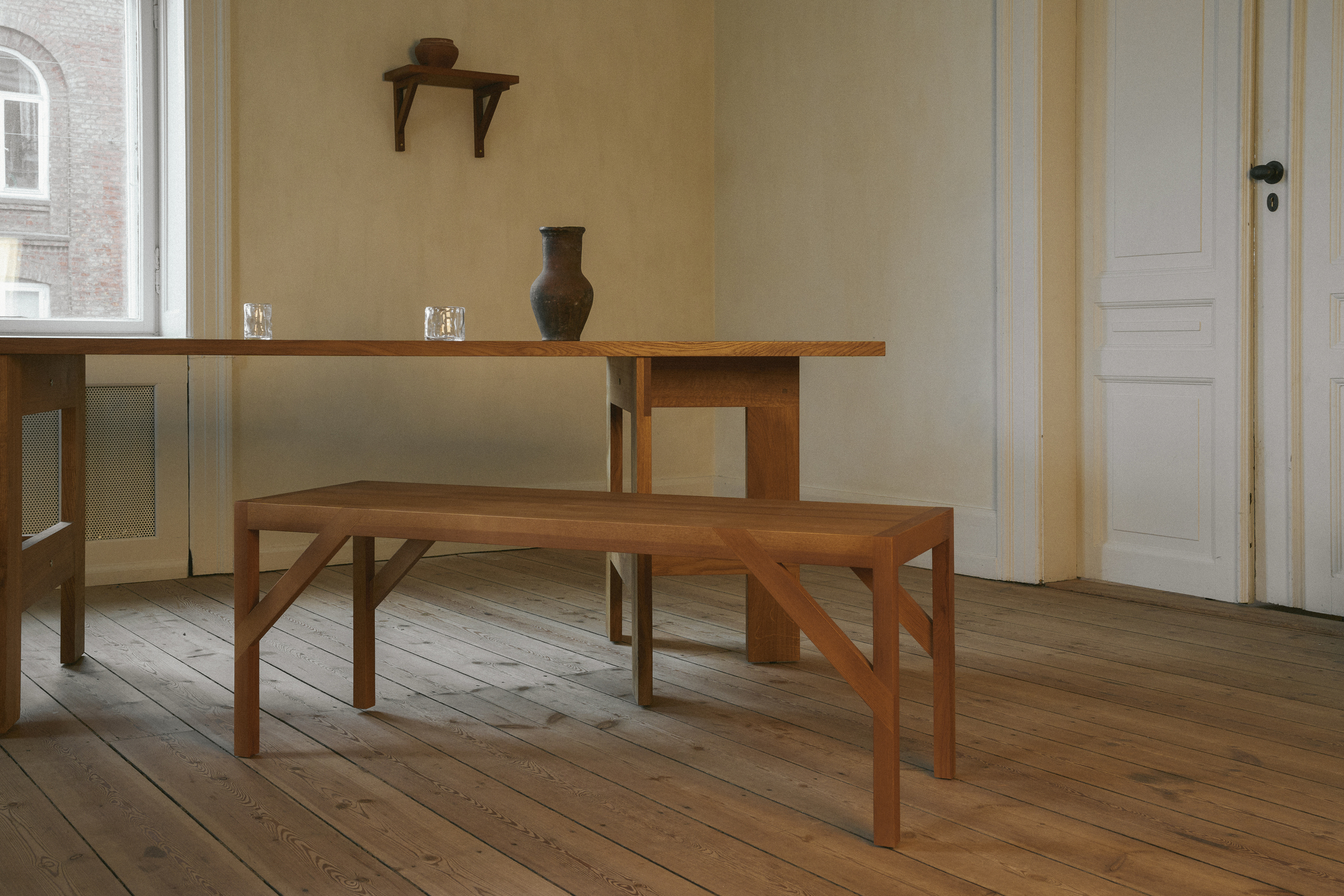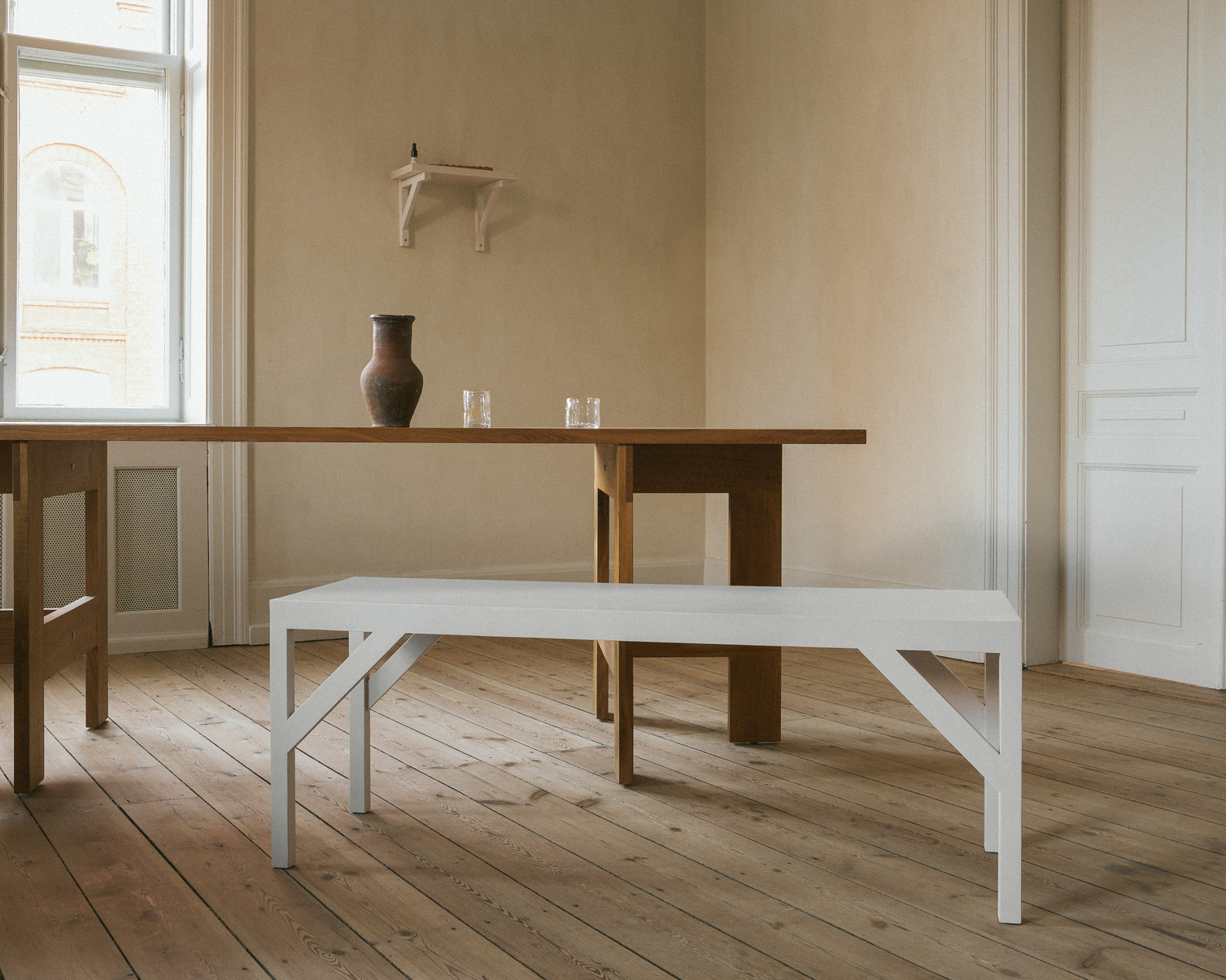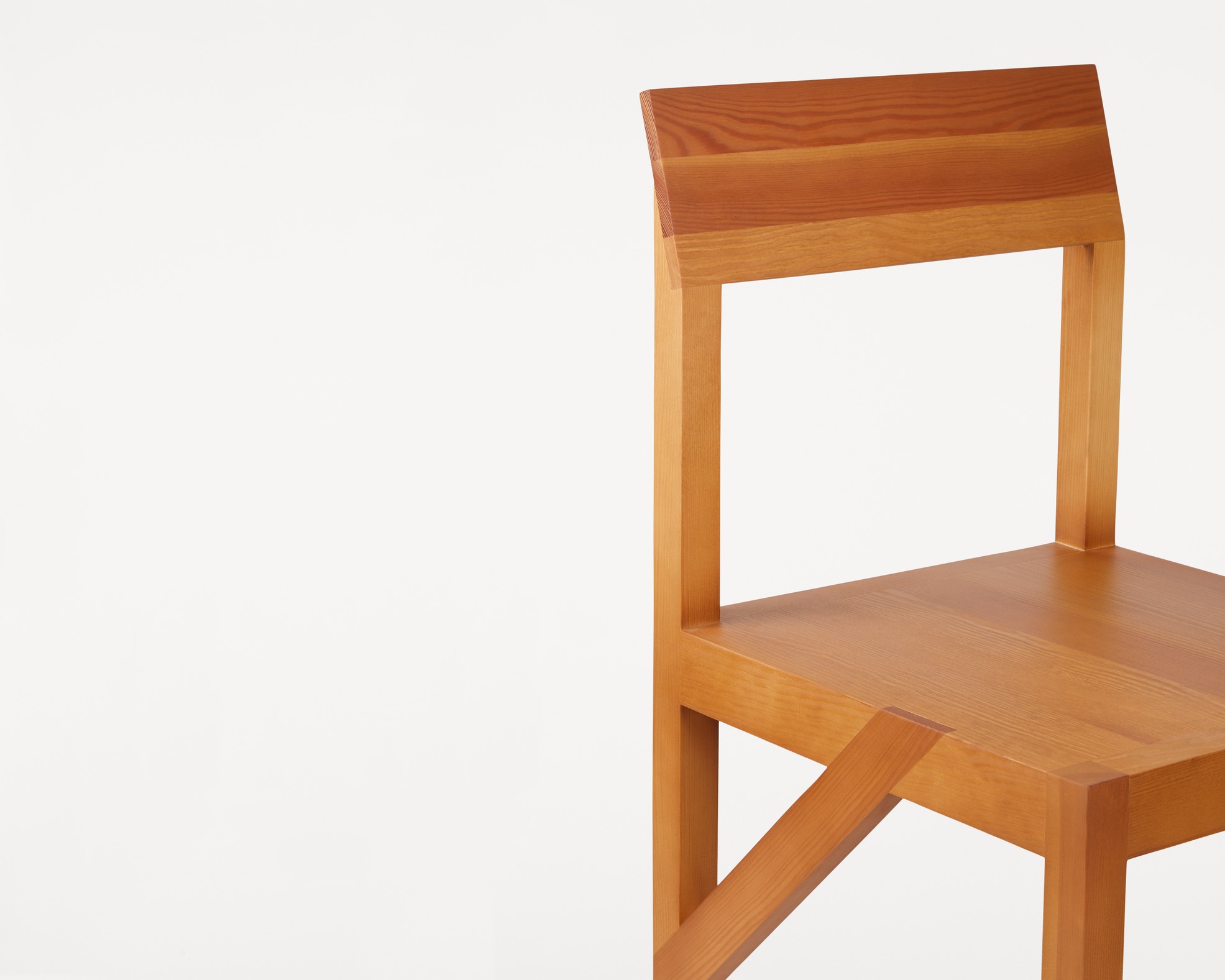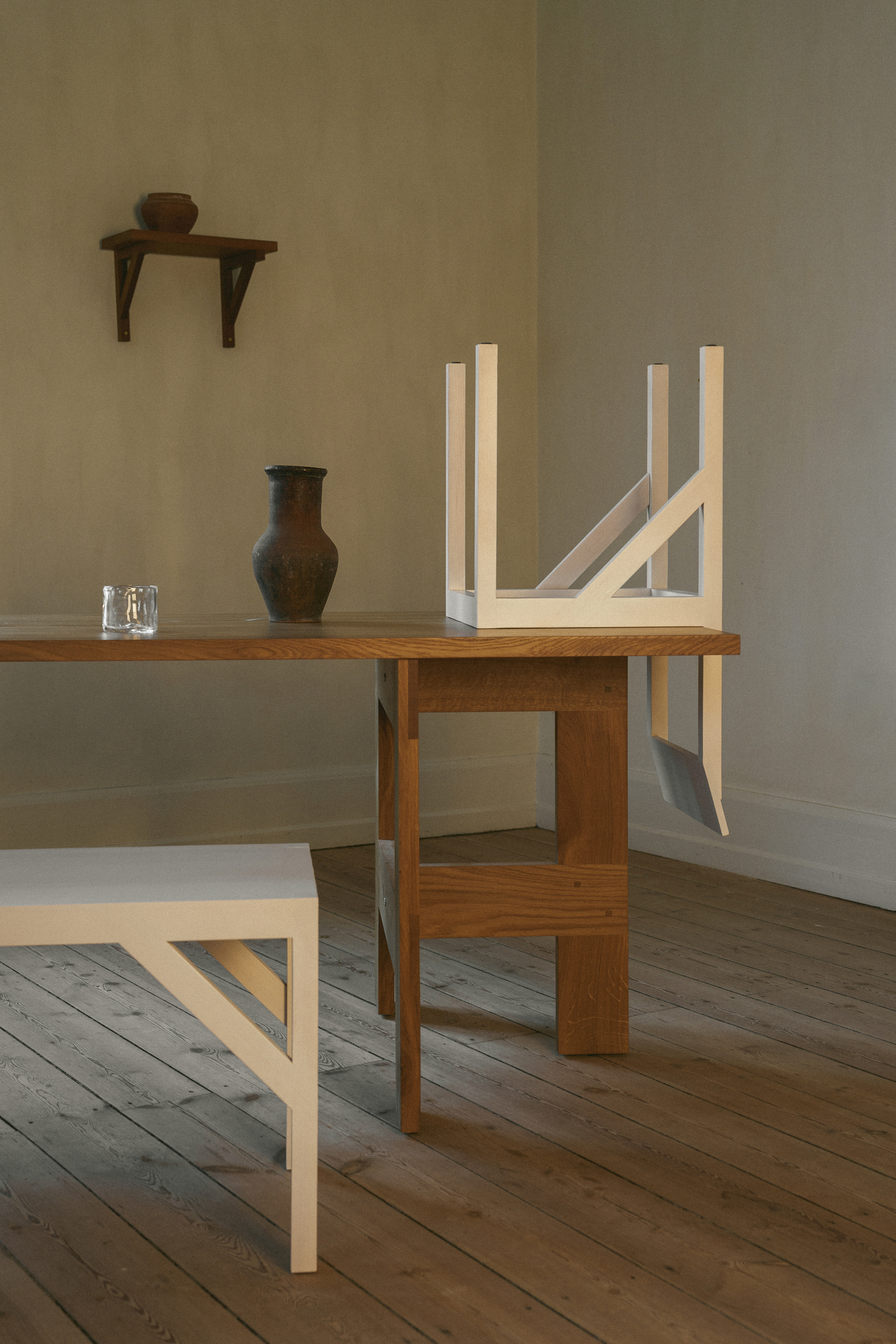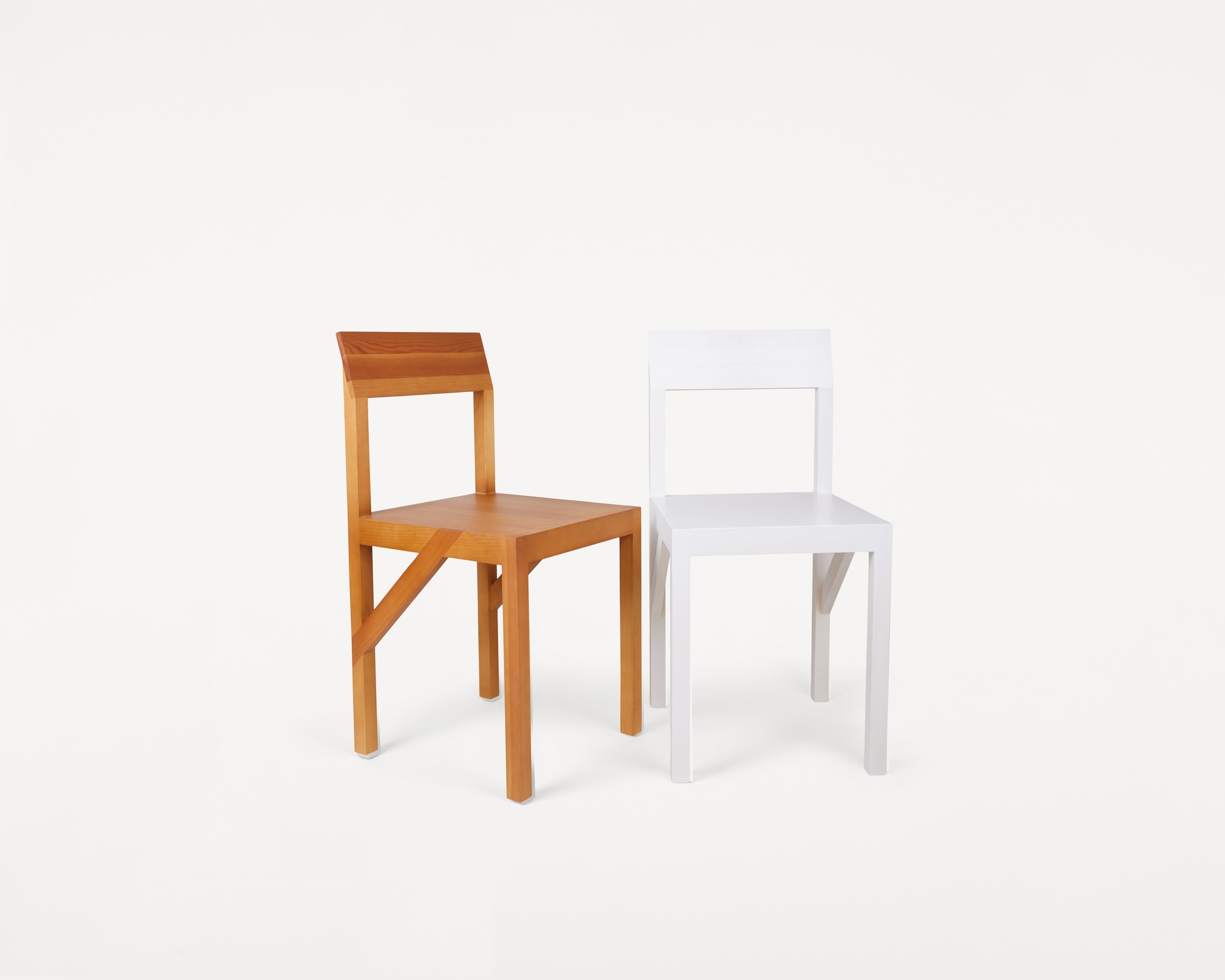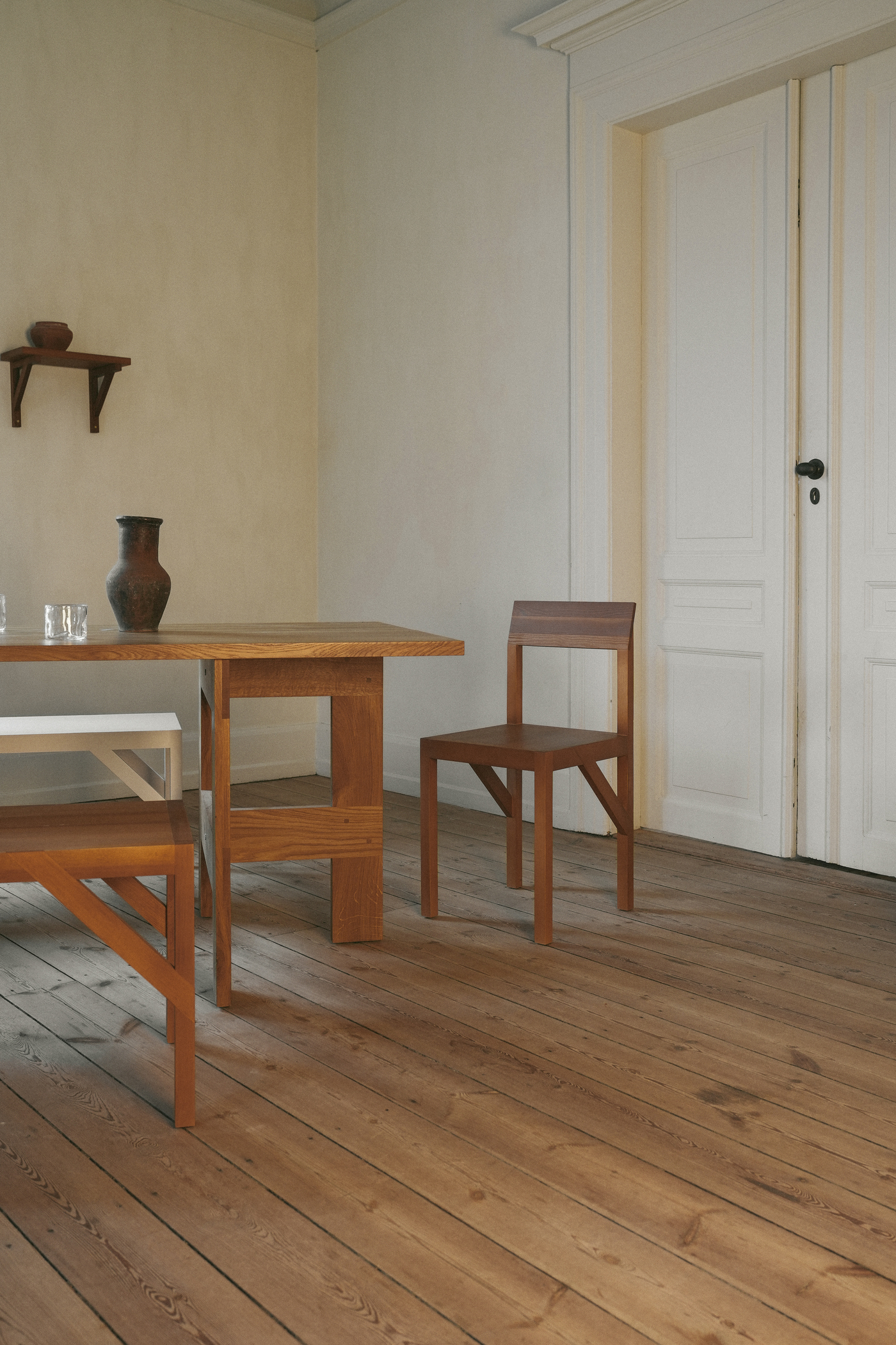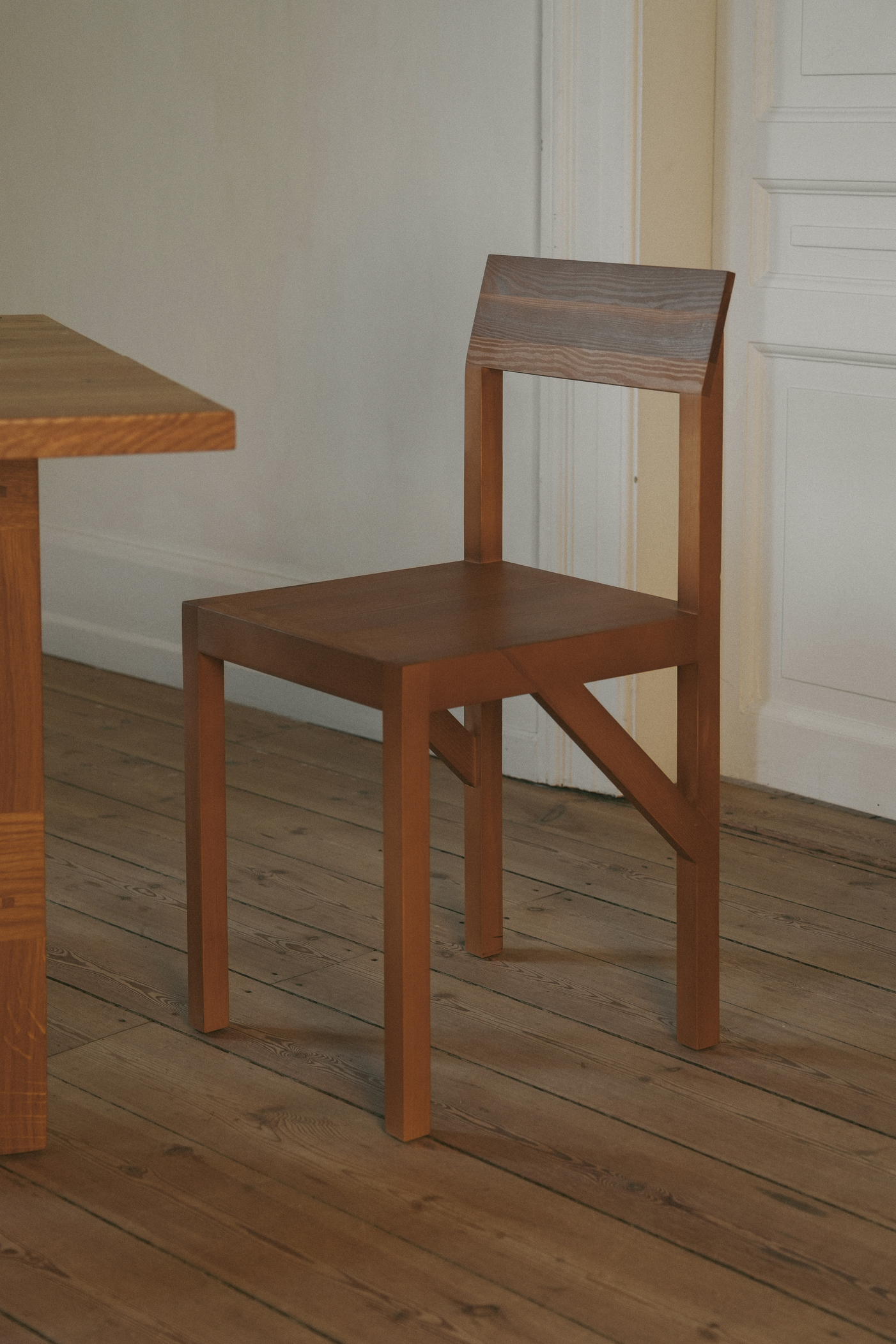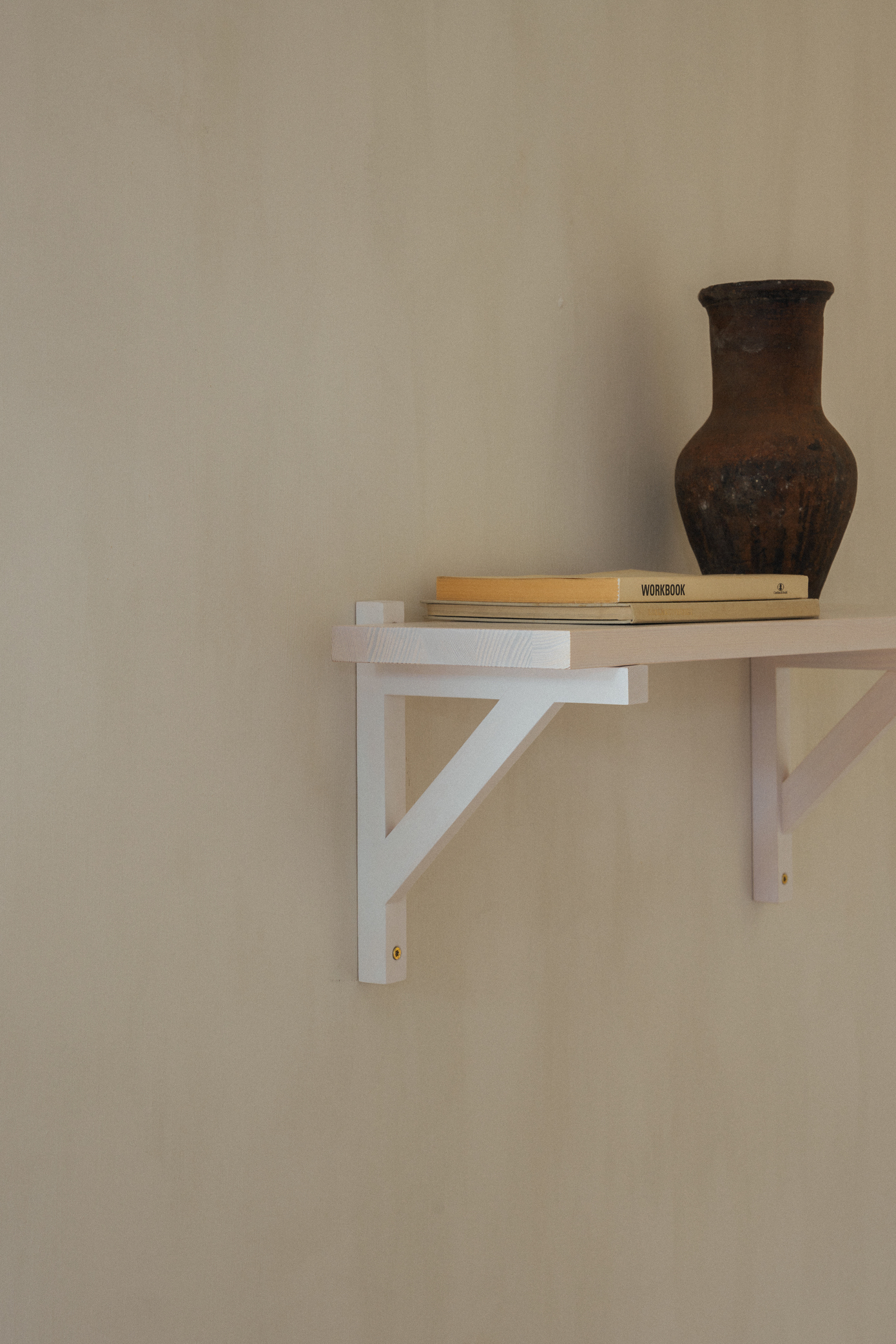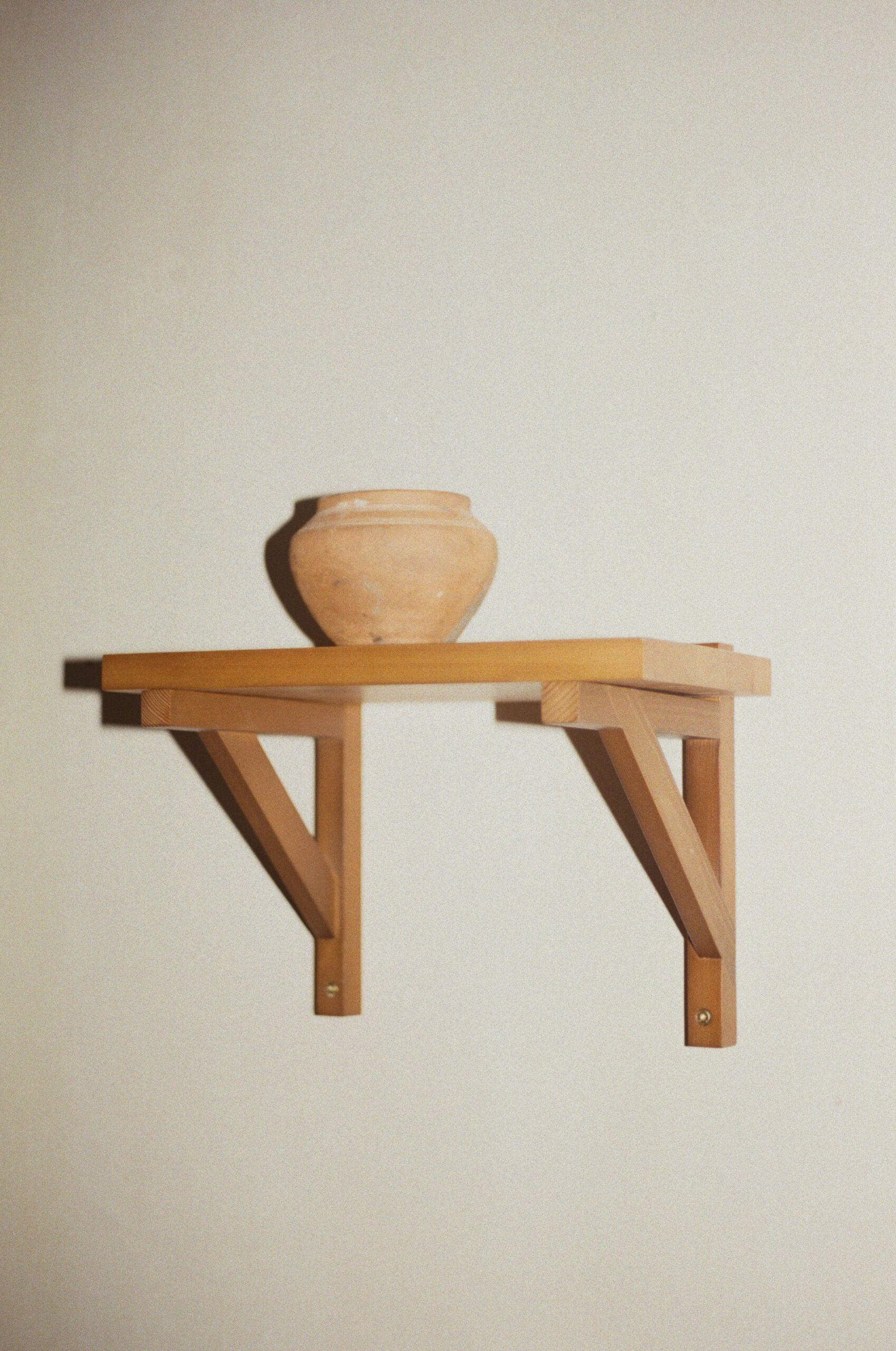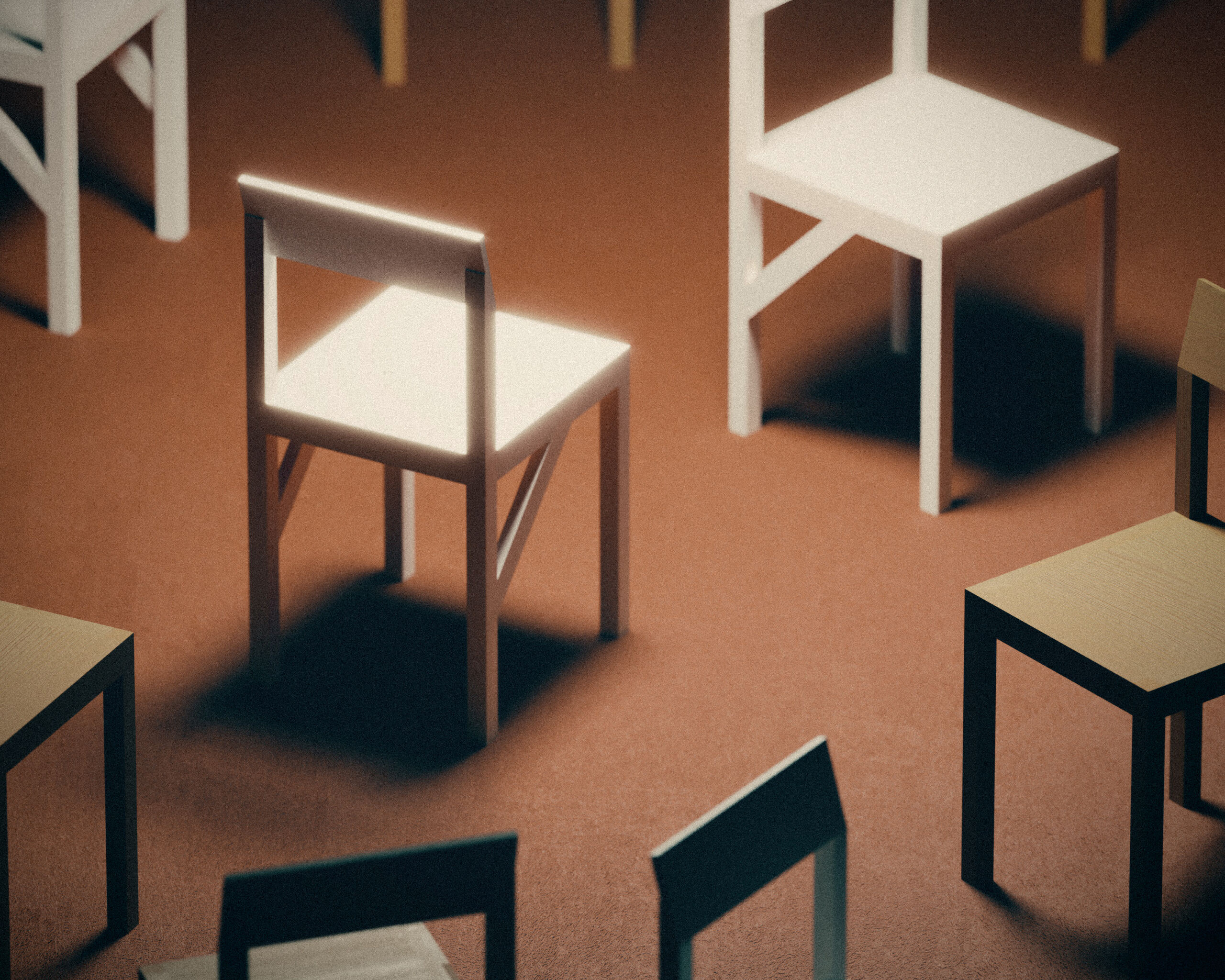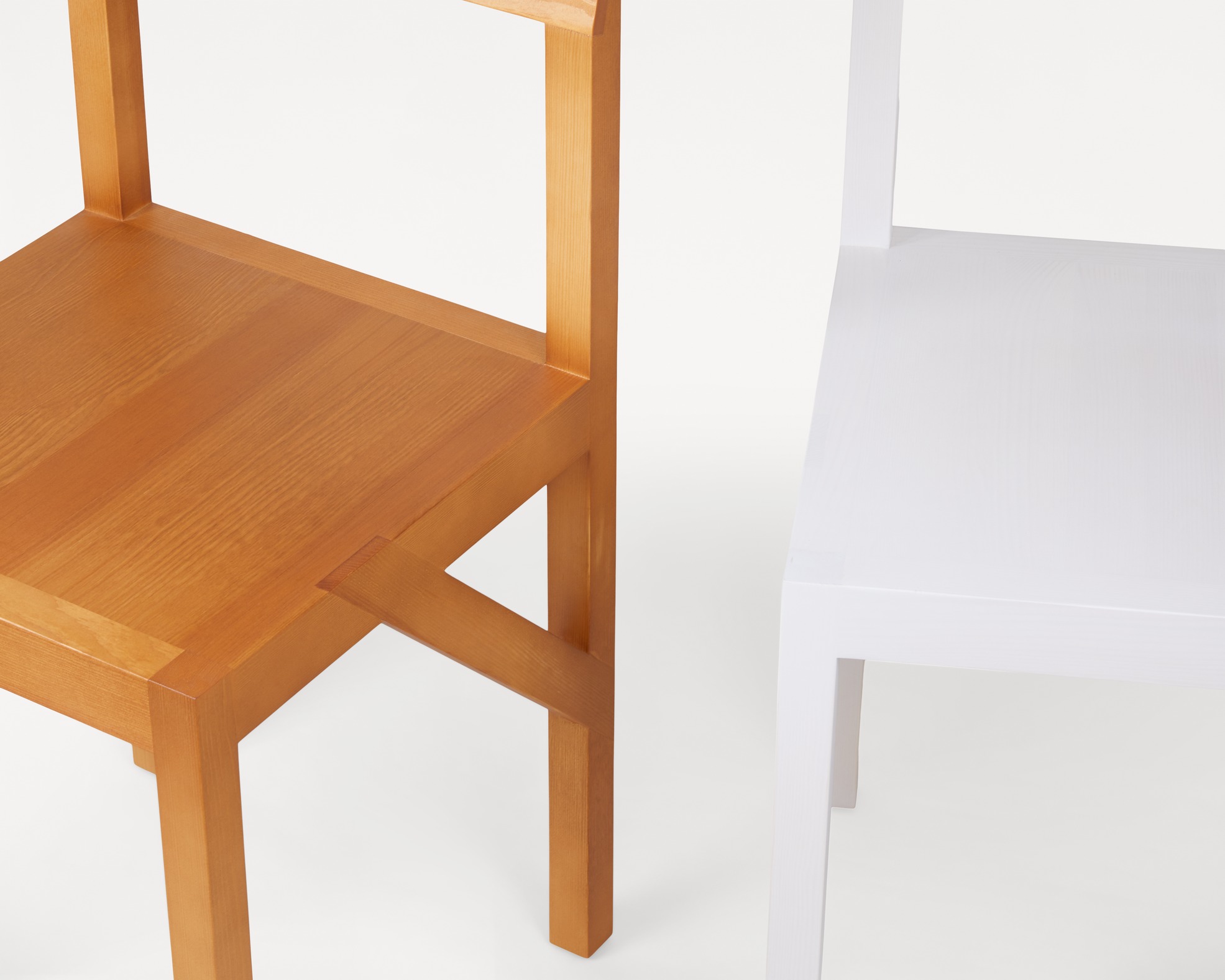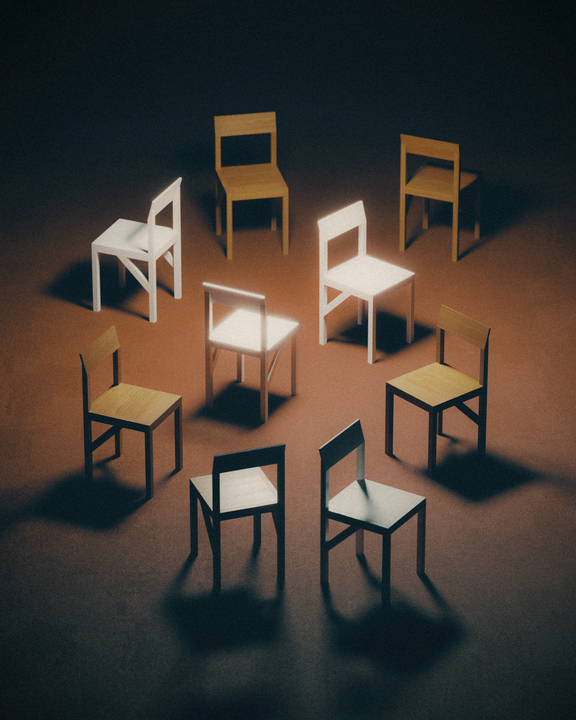 The Bracket Series results from the exploration journey between old craftsmanship and functional aesthetics.